Mrs. Cole's class was working on opinion writing. They made their own pumpkins and then wrote about why their pumpkin is the BEST. Mr. Carver joined in on the fun too! #HESRedHawks #APlusKan #ReadHawkReady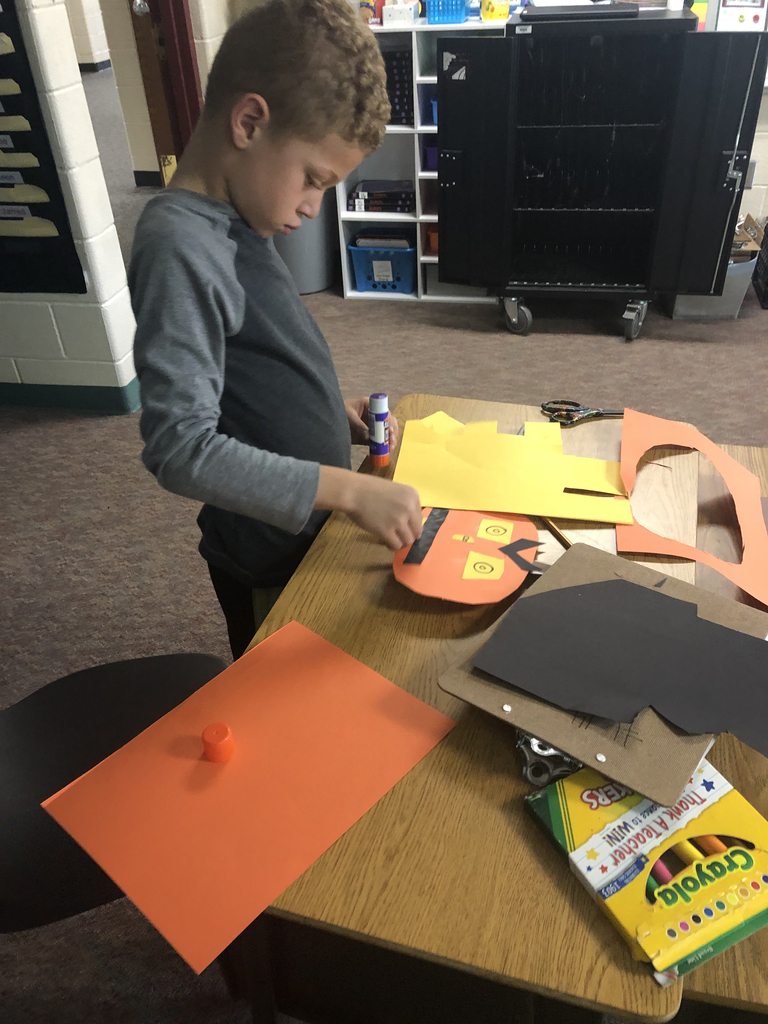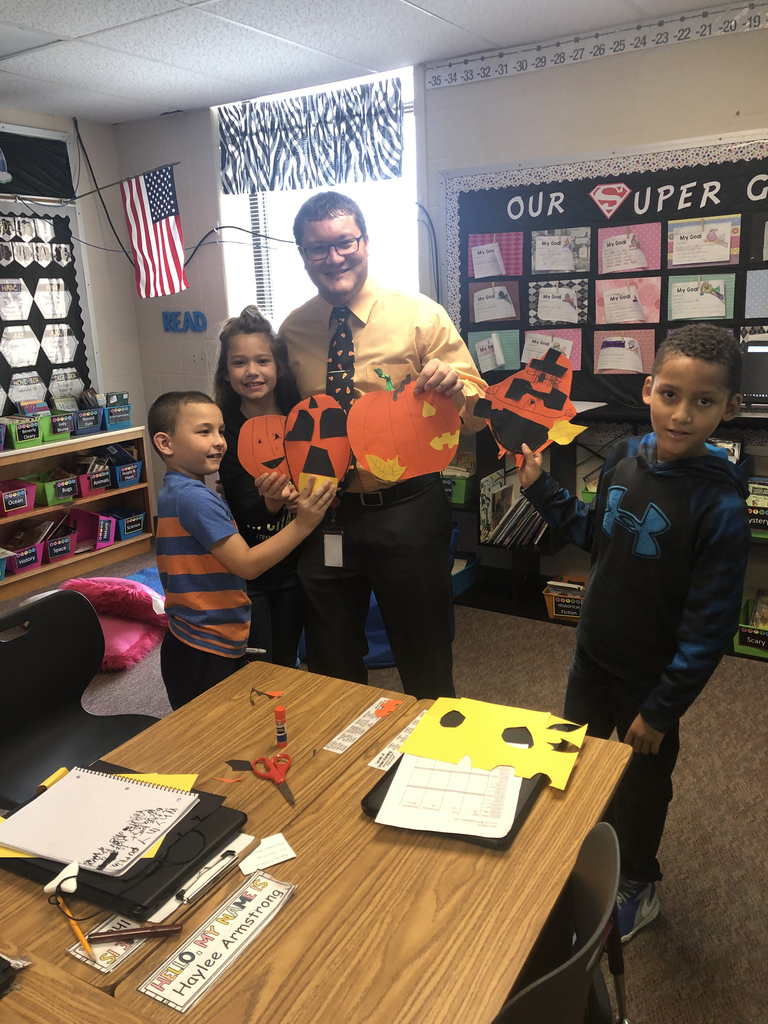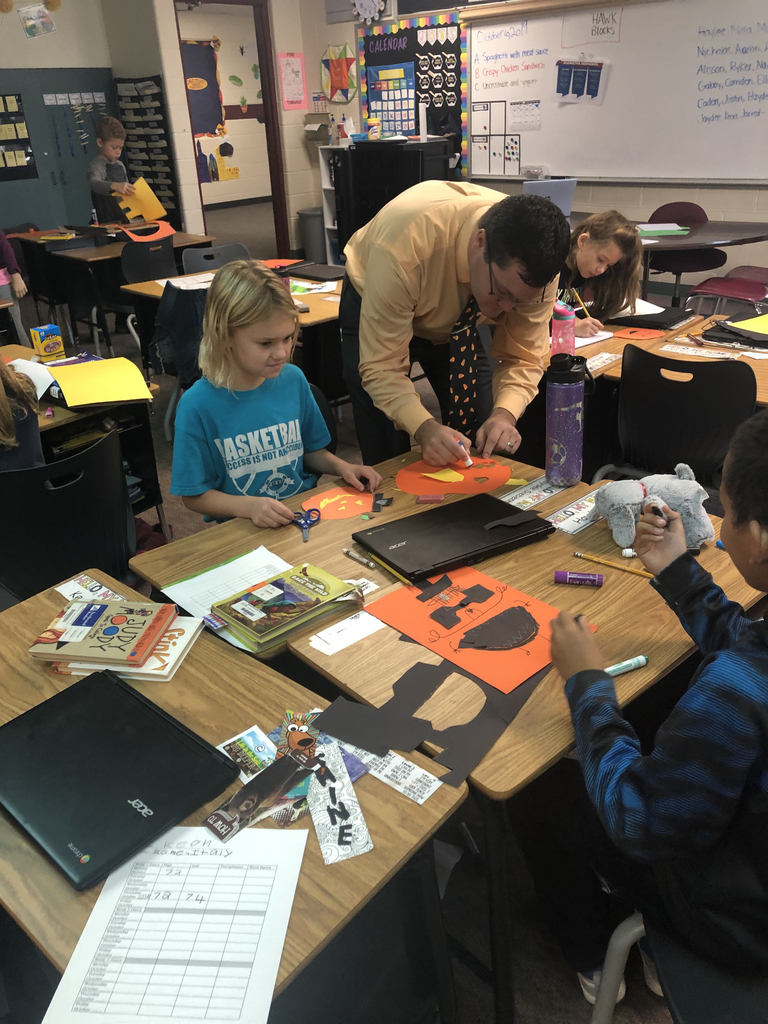 Miss Riley's class just completed a cookie scientific lab to model the effects of weathering and erosion. The students used paperclips to break down the chocolate chips into smaller pieces (weathering) and then they blew on the cookie to show how wind can move pieces of rock and soil (erosion). #HESRedHawks #APlusKan #RedHawkReady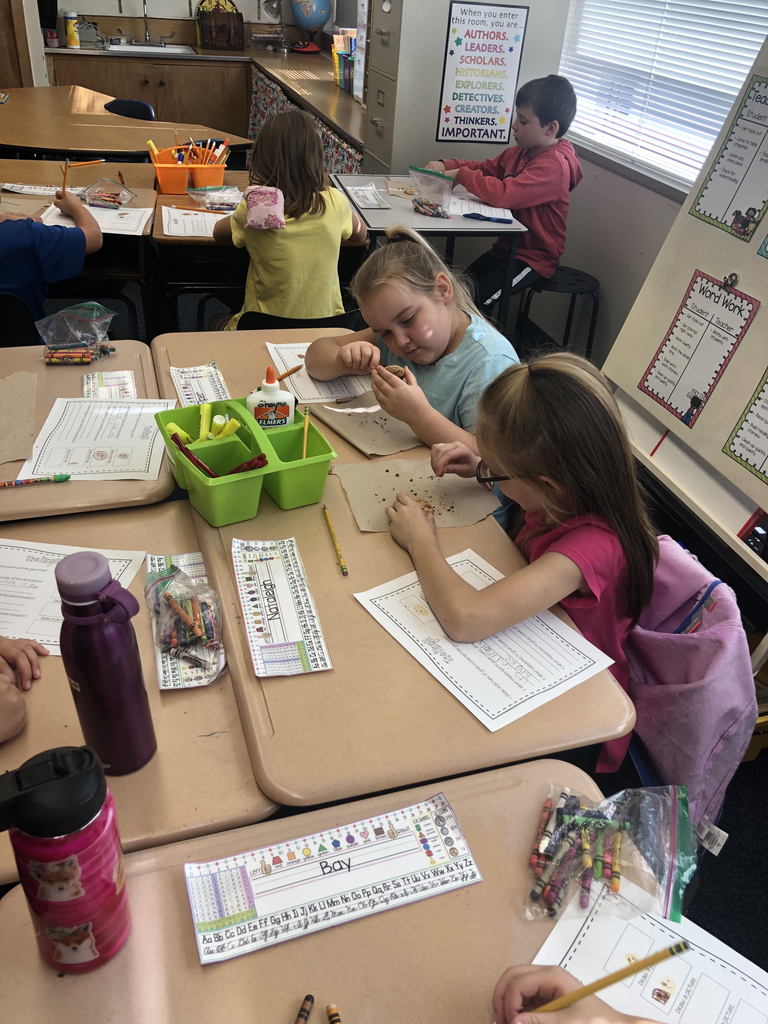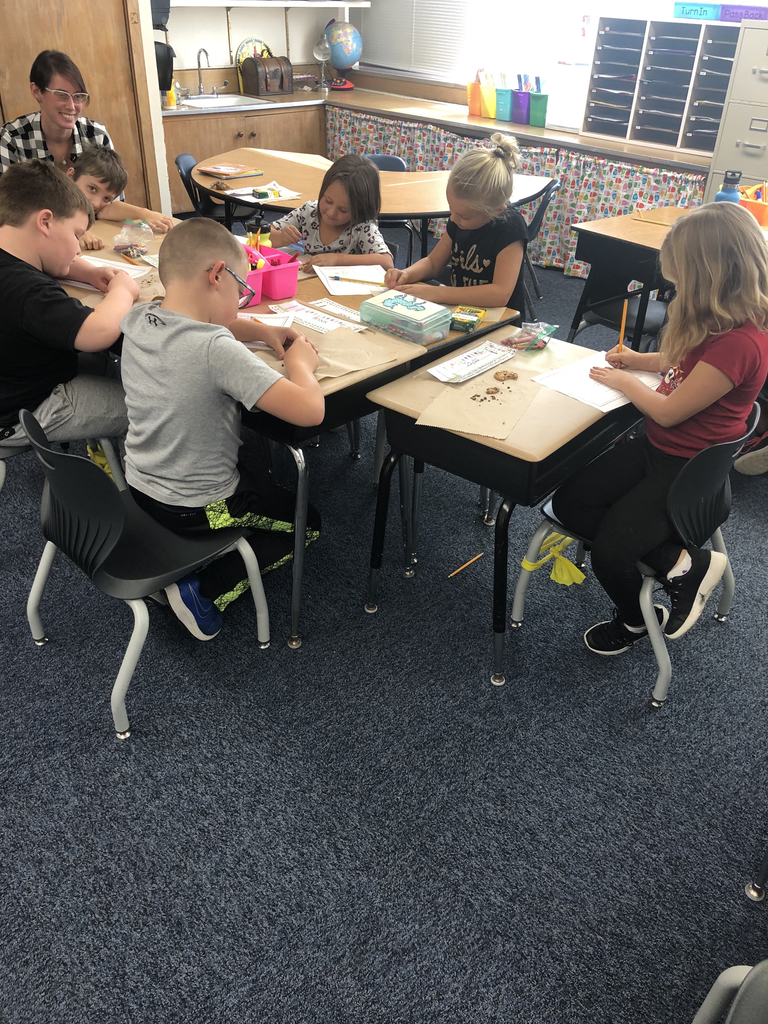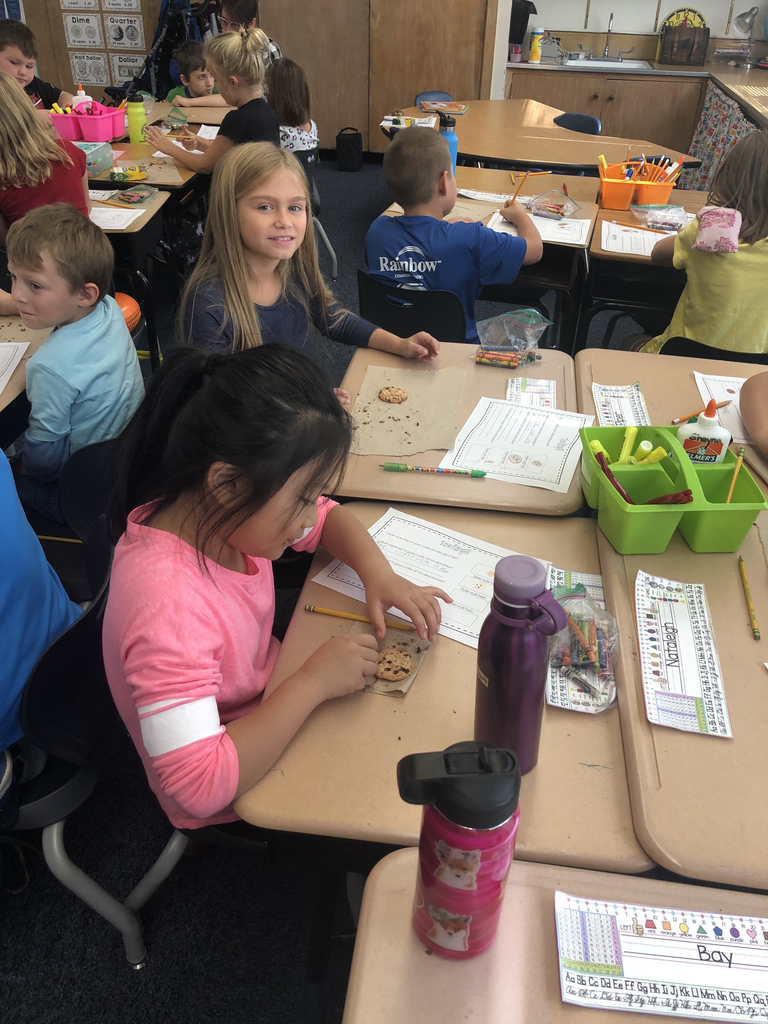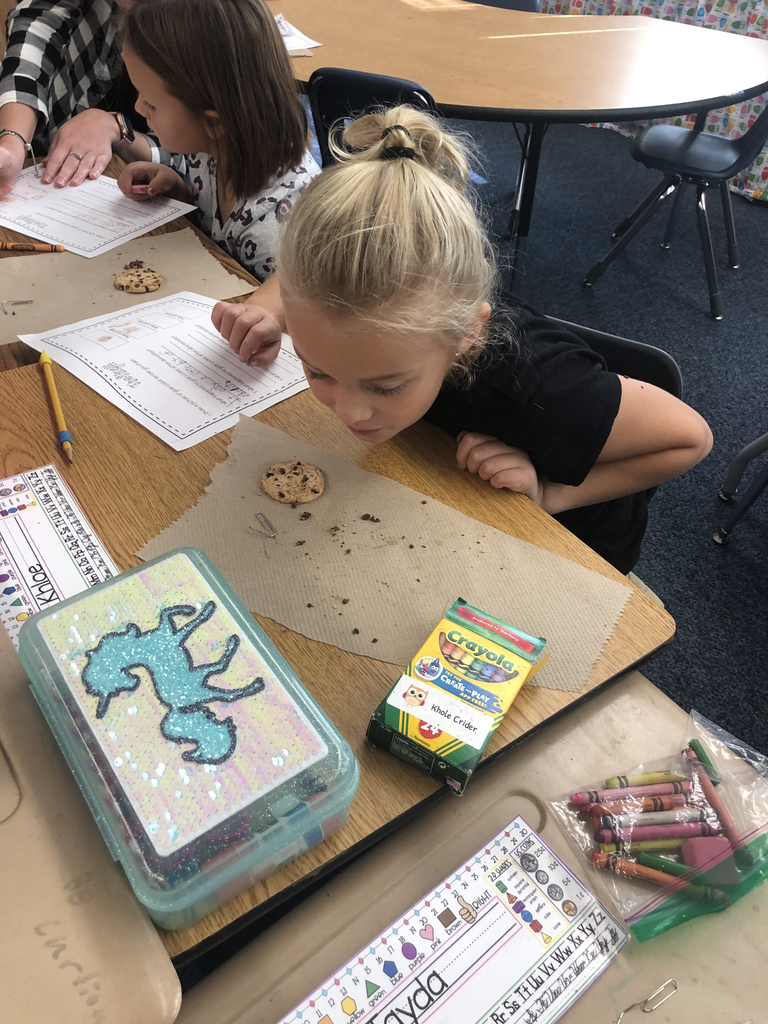 Stop by Lottie's Thursday October 17, 2019 9:00 AM - 11:00 AM for Red Hawk Talk with Mr. Moser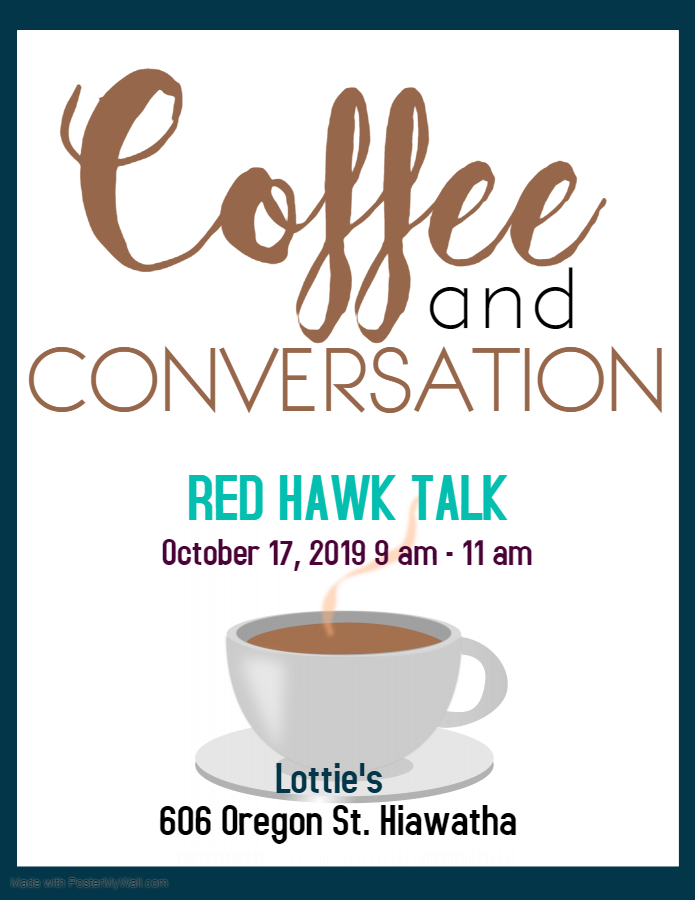 This past week, the HMS Design and Modeling class led by teacher, Darrin Arment, collaborated to design a vehicle entry assistance device for one of our community members. Thank you for allowing our students to take part in such a special project!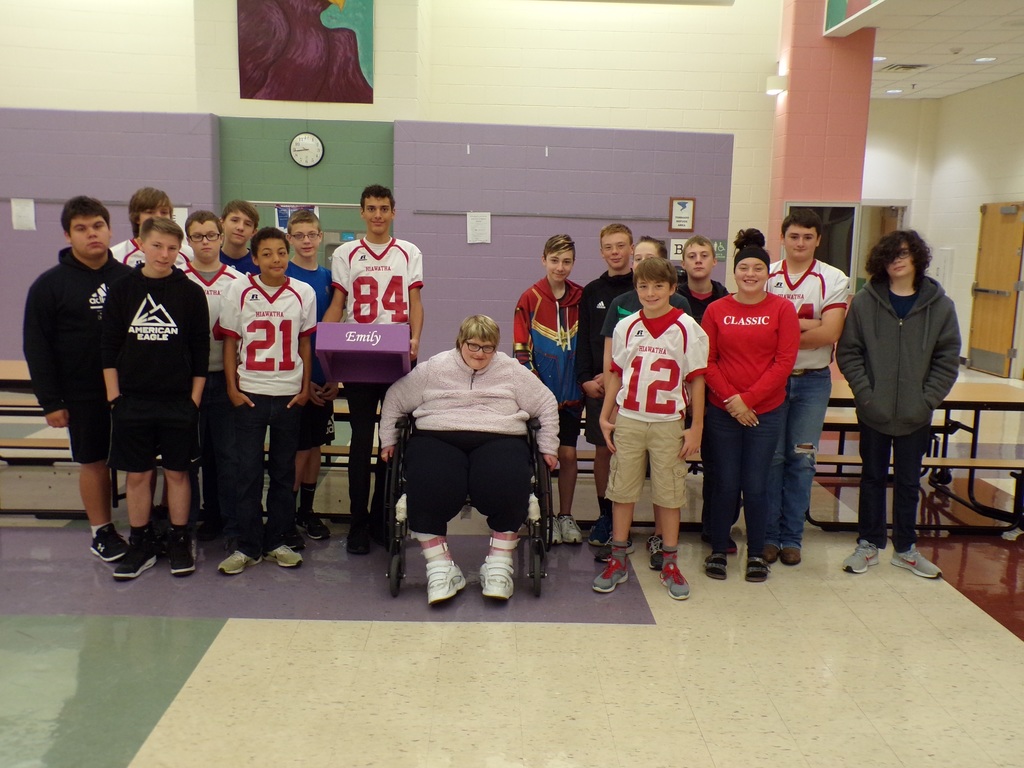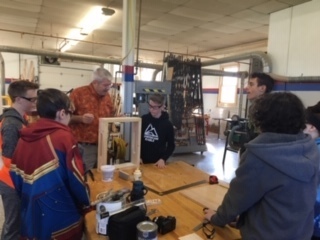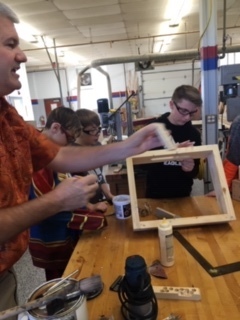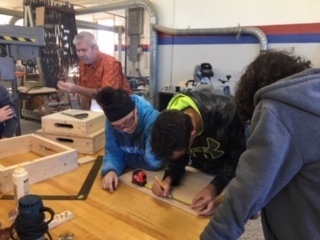 Biology Club will be serving Pulled Pork, beans, chips, dessert & drink in the commons before the game -HMS & HHS bands will play Pre-game together -6:30 Kiddie Cheer Clinic -6:45 HMS Football Team Recognition -Half-Time Recognition of Business Sponsors Bundle up and come support YOUR Hiawatha Red Hawks!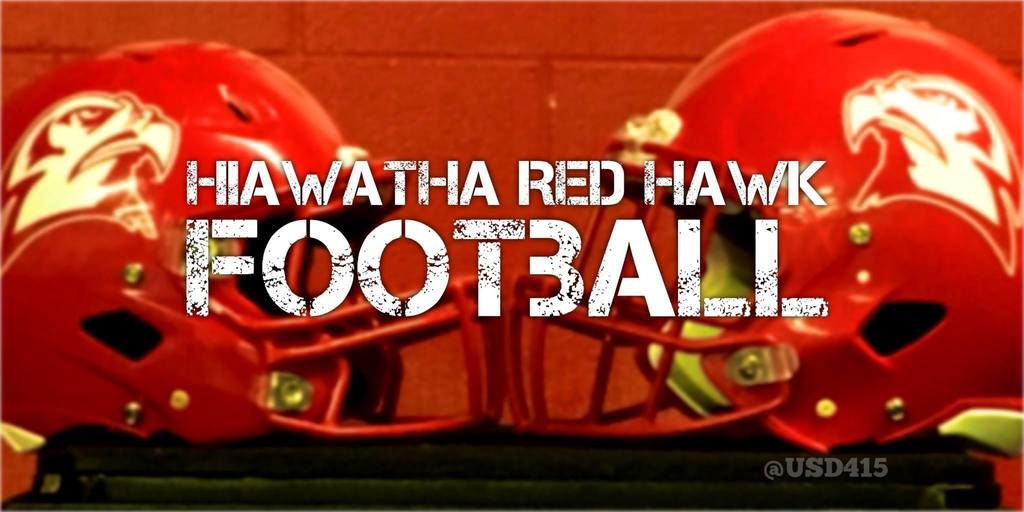 Reading with Red Hawks was today. Some of the varsity football team and varsity girls tennis team read to first graders! We were excited to see some of the kids showing off their reading skills to their high school friends! #RedHawks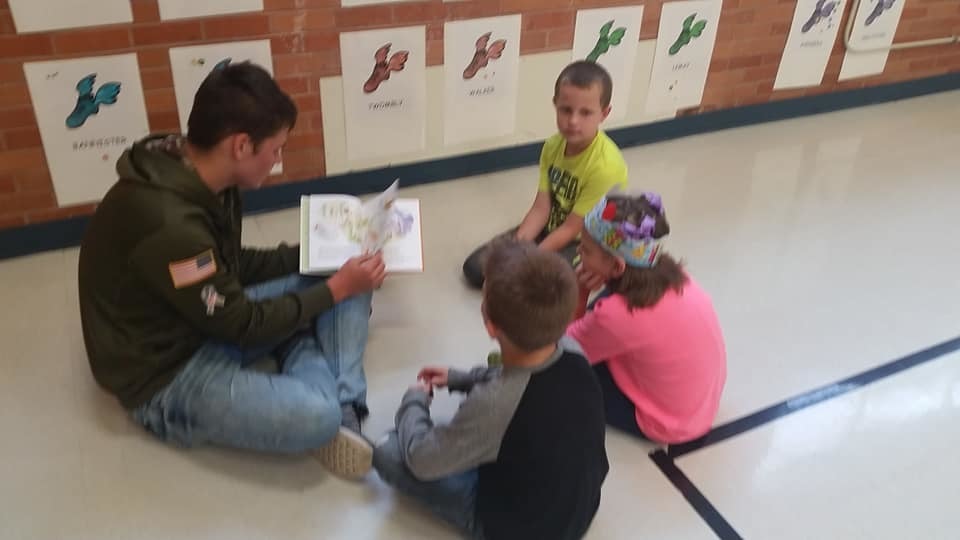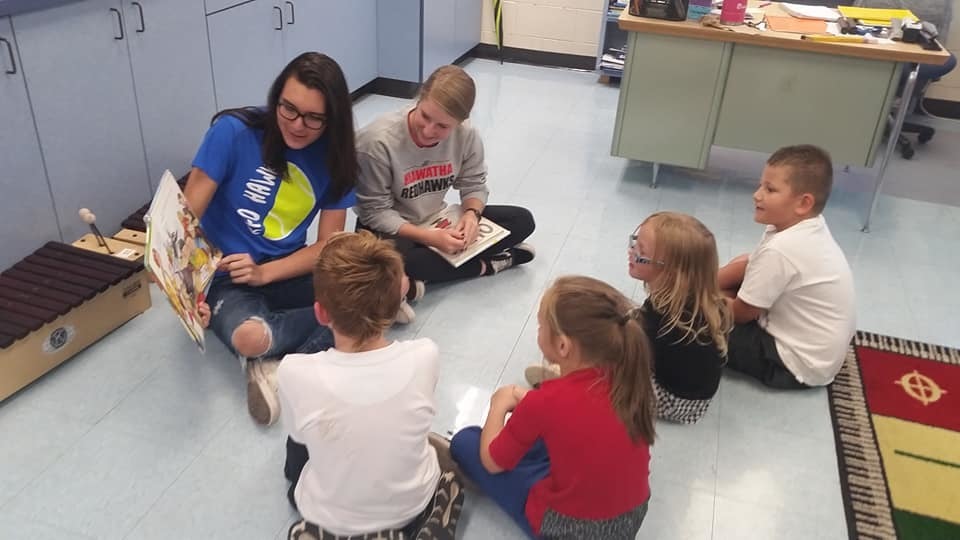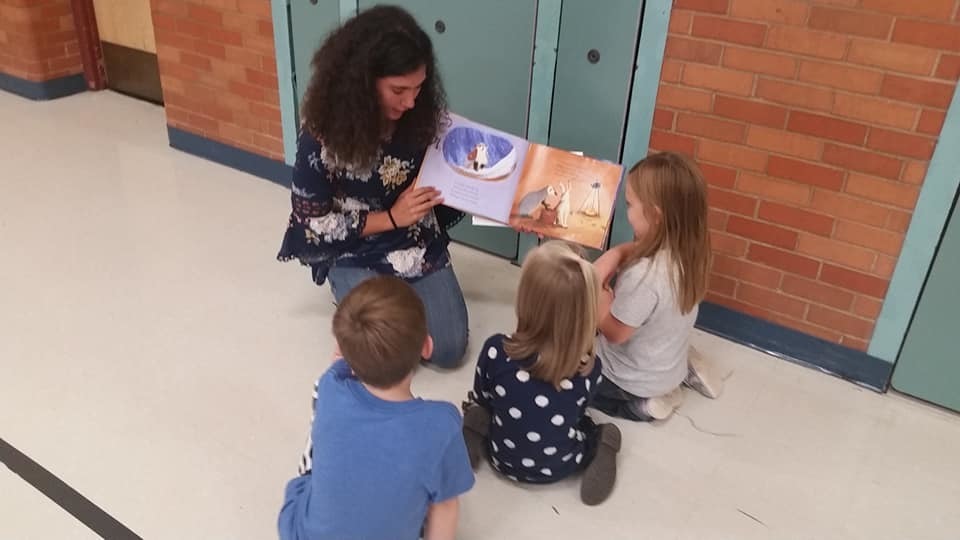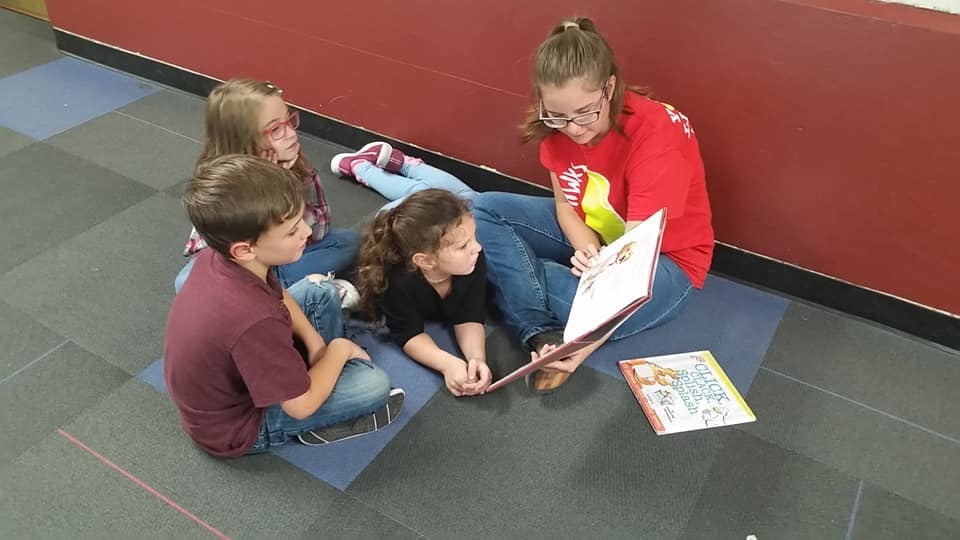 Bundle up Friday night and come support YOUR Hiawatha Red Hawk football team as they tackle the Red Raiders of Wamego! Kick off is 7:00 p.m.

Mrs. LeMay's class was excited about getting to contribute to the front entrance artwork! #HESRedHawks #RedHawkReady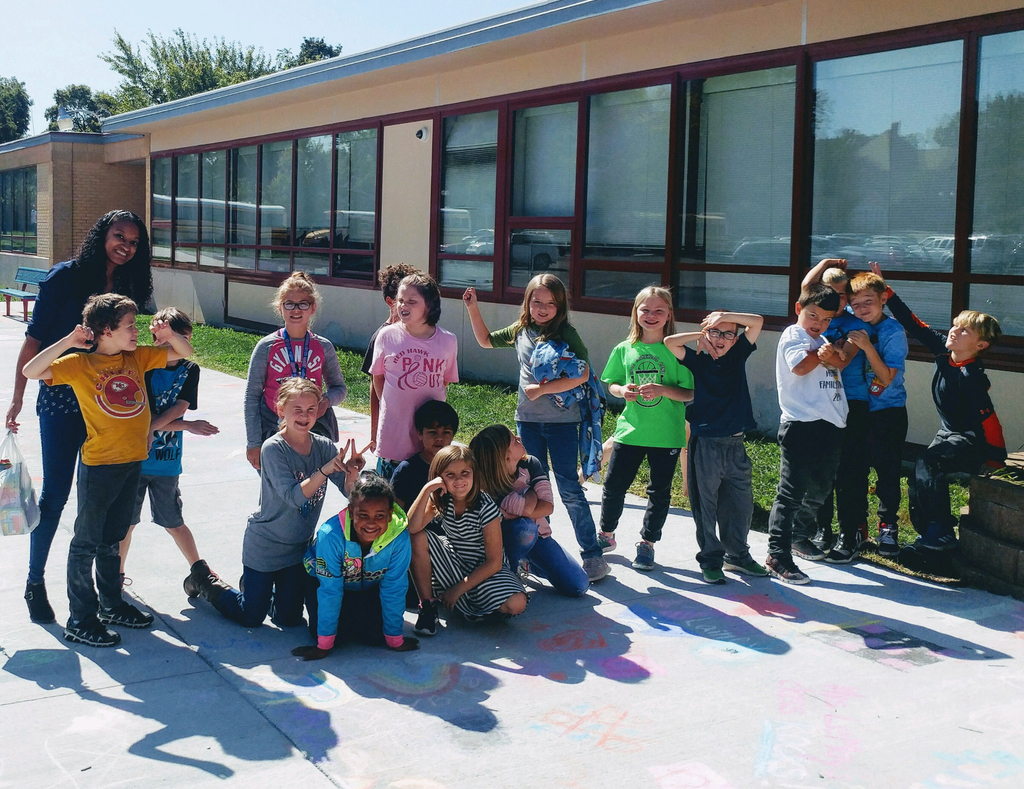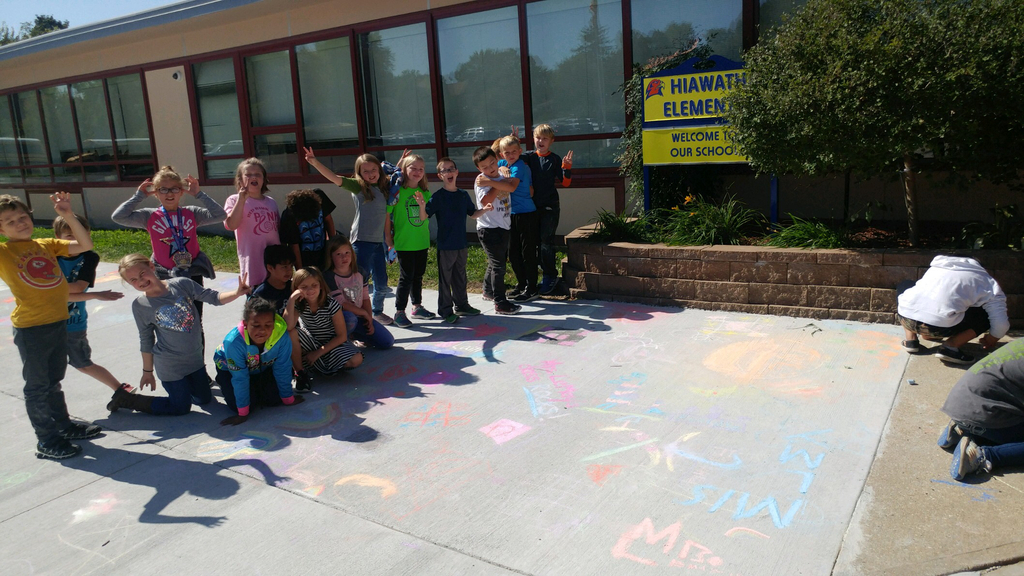 There's still time to pick up a new baby book, lists of online practice for math and reading, and grab a sucker at the Parent Camp! Stop by Thursday during parent/teacher conferences! #HESRedHawks #RedHawkReady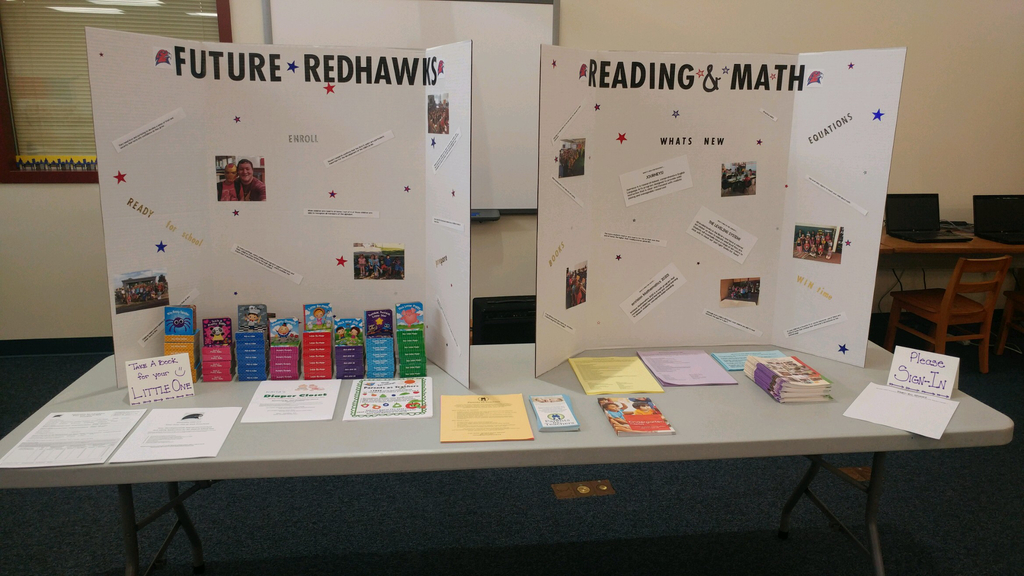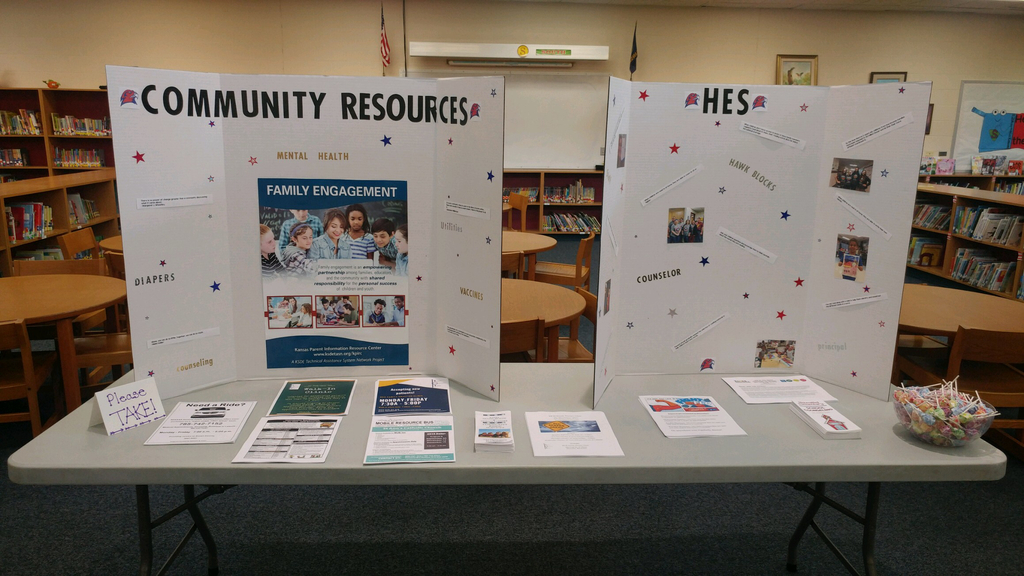 Ms. Courtney's class talked about senses today. We used our sense of taste to have a fun taste test. The kids tasted something salty (pretzels) something sweet (Hershey's Kiss) something sour (a lemon) and something bitter (bakers chocolate). #HESRedHawks #RedHawkReady #APlusKan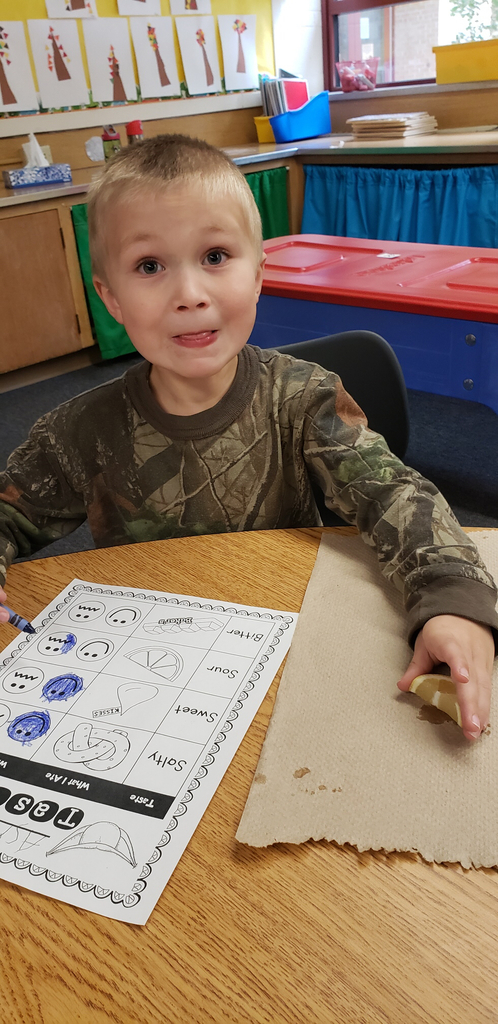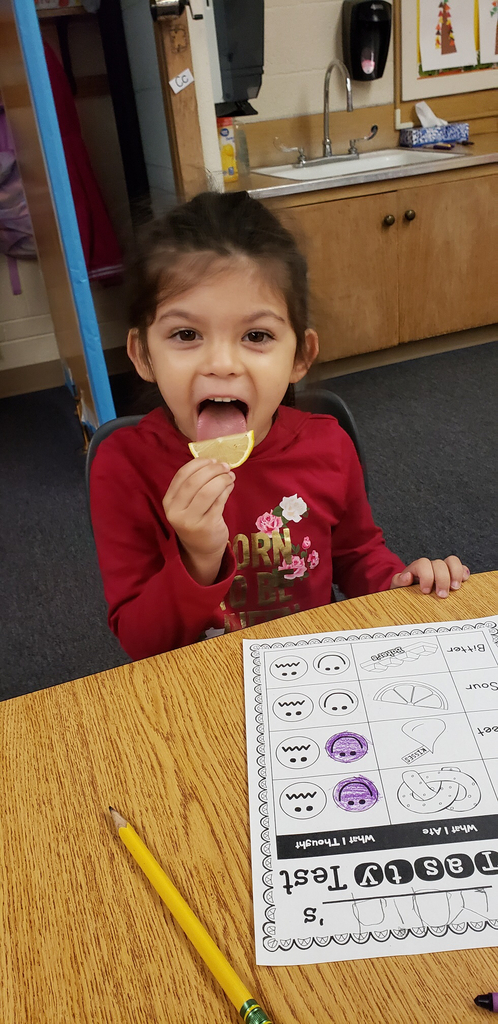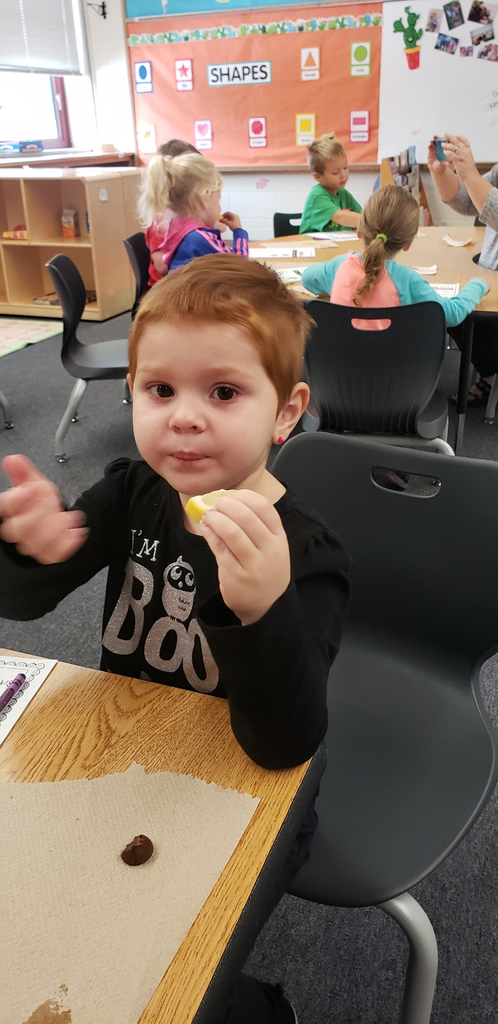 Congratulations to the HMS recipients of September's Remarkable Red Hawk Award. These individuals are being recognized for demonstrating kindness, character, hard work and citizenship. Way to go! Our Remarkable Red Hawk Award is sponsored by GNBank, Citizens State Bank & Trust, and Bank of Blue Valley.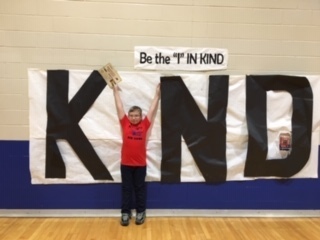 HMS kind photo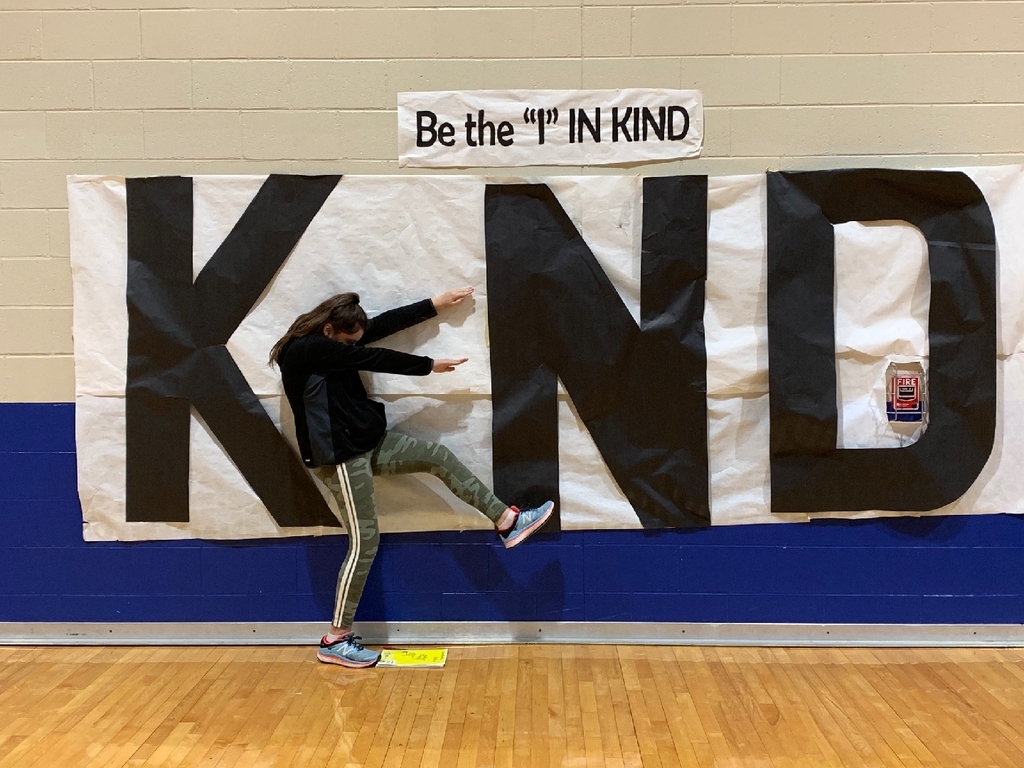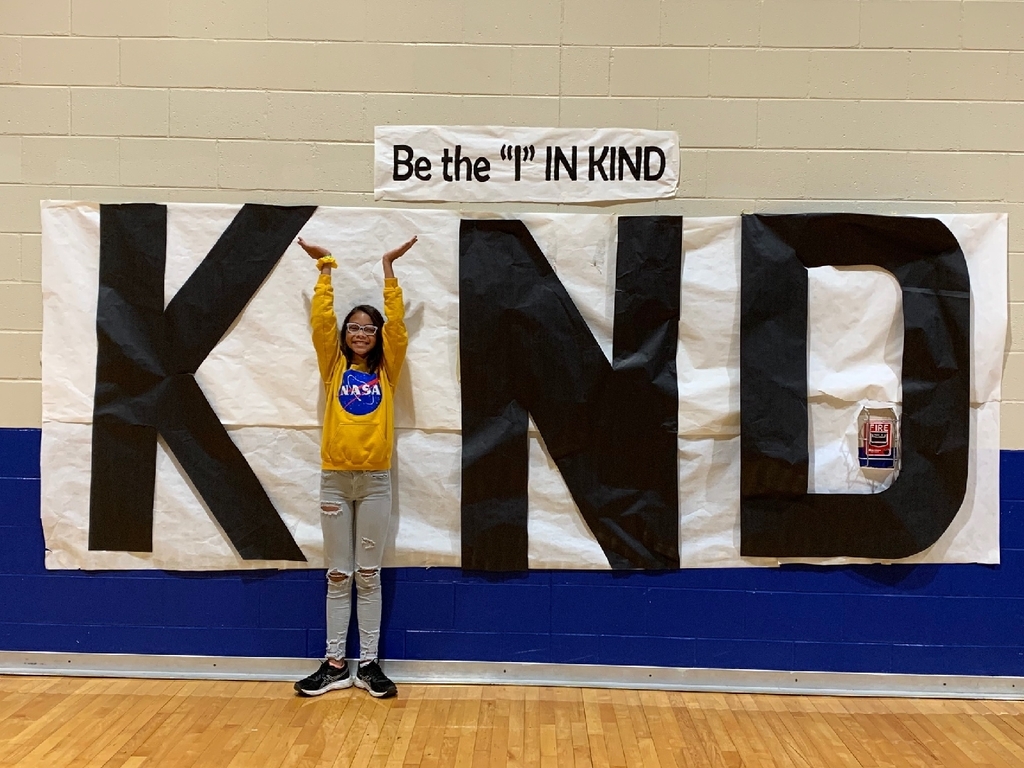 KINDNESS PHOTOS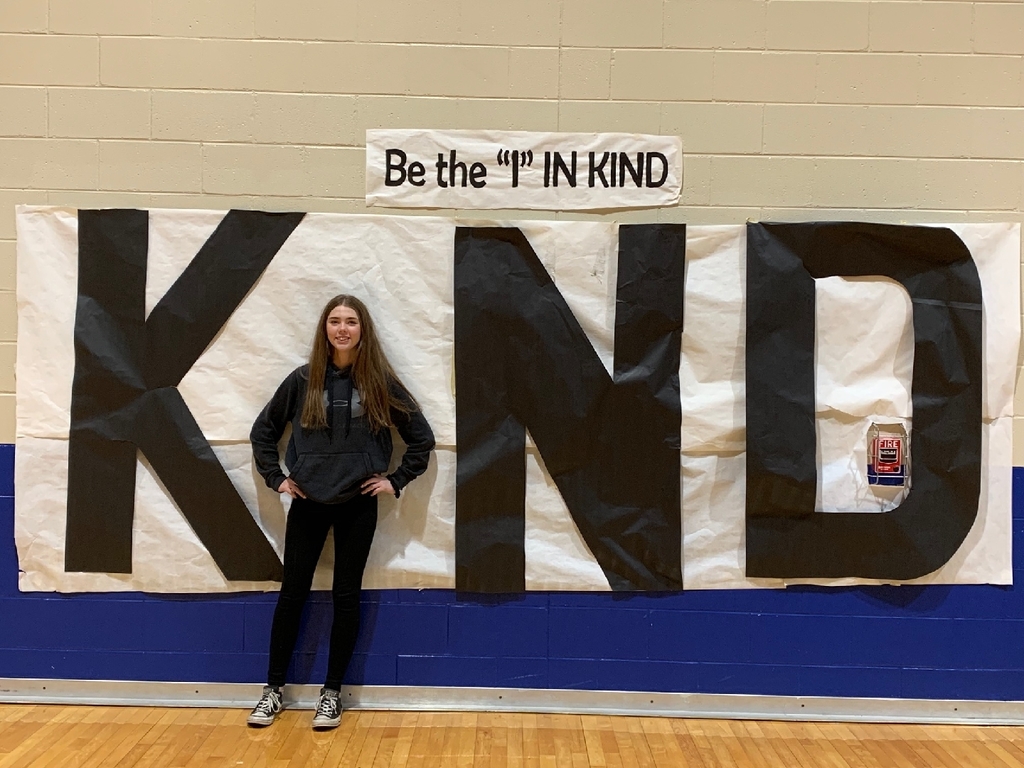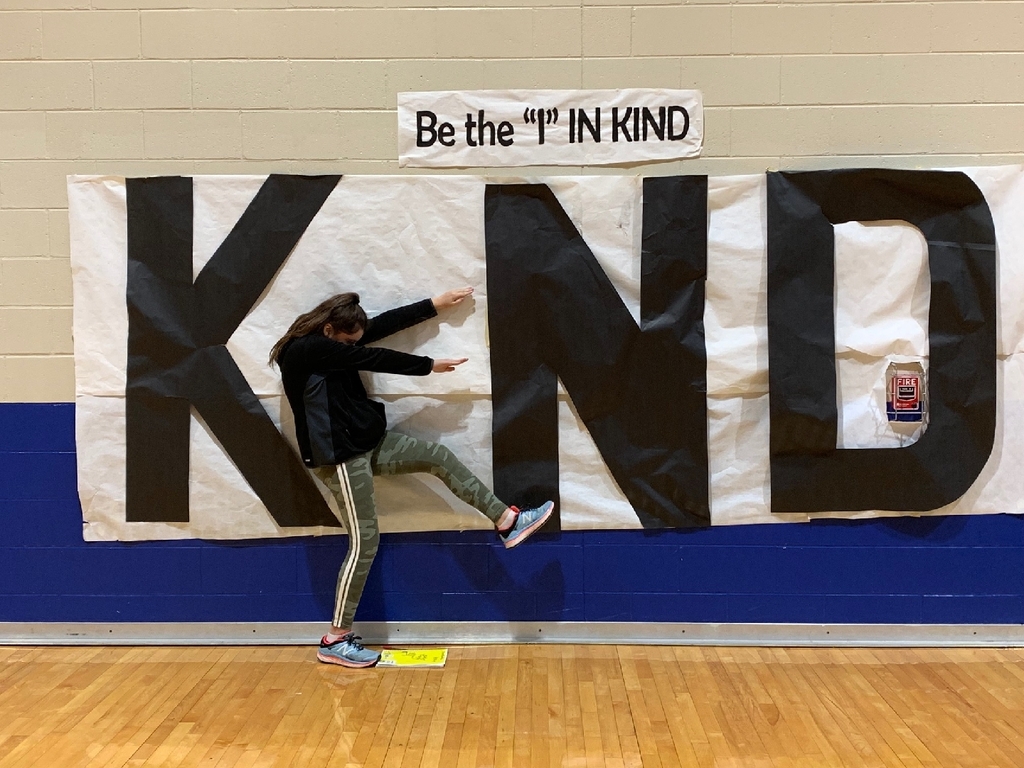 Survey link:
https://tinyurl.com/415ParentCamp
HES Parent Camp will take place during parent/teacher conferences on October 9th and 10th. For the Parent Camp, tables will be set up in the library, where parents and guardians are invited to come look at displays and gather information about curriculum, positive behavior incentives, the new leveling system in the library, what makes HES a Title 1 school, and more! HES PARENTS! Please take only a couple of minutes to complete our survey to help guide the information that will be provided to you at the Parent Camp. We look forward to sharing with you many of the things that HES is doing to make sure that your student is #RedHawkReady Survey link:
https://tinyurl.com/415ParentCamp
#HESRedHawks #RedHawkReady #APlusKan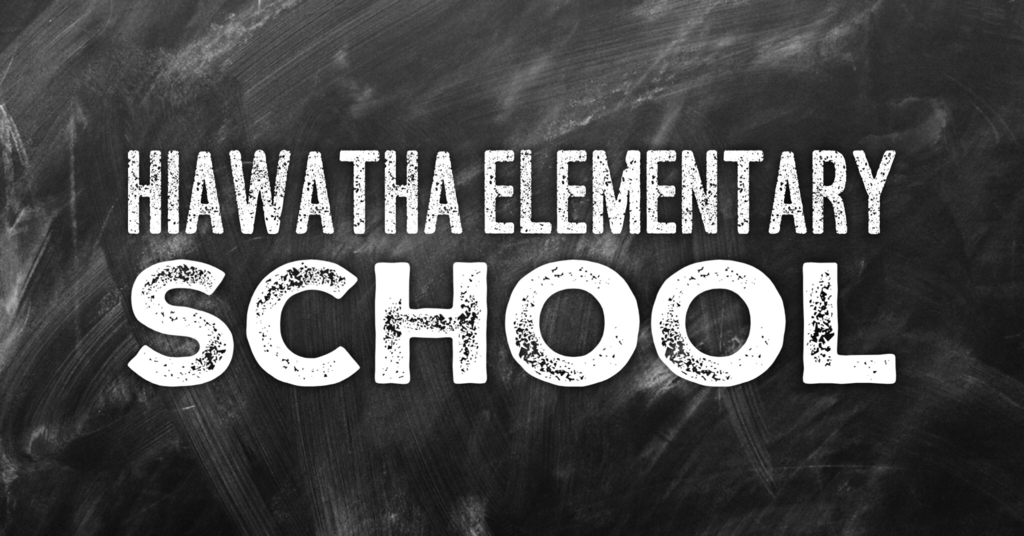 Mrs. Jolene Bannister's 2nd grade class enjoying chalk drawing for their hard work earning Hawk Blocks! #HESredHawks #RedHawkReady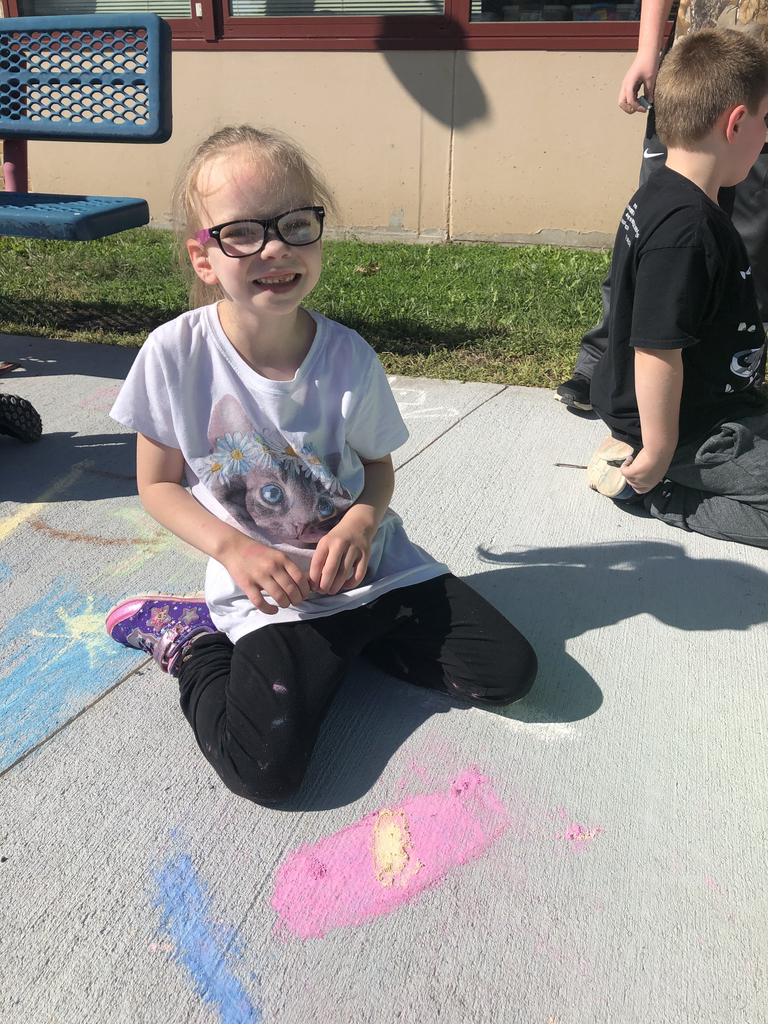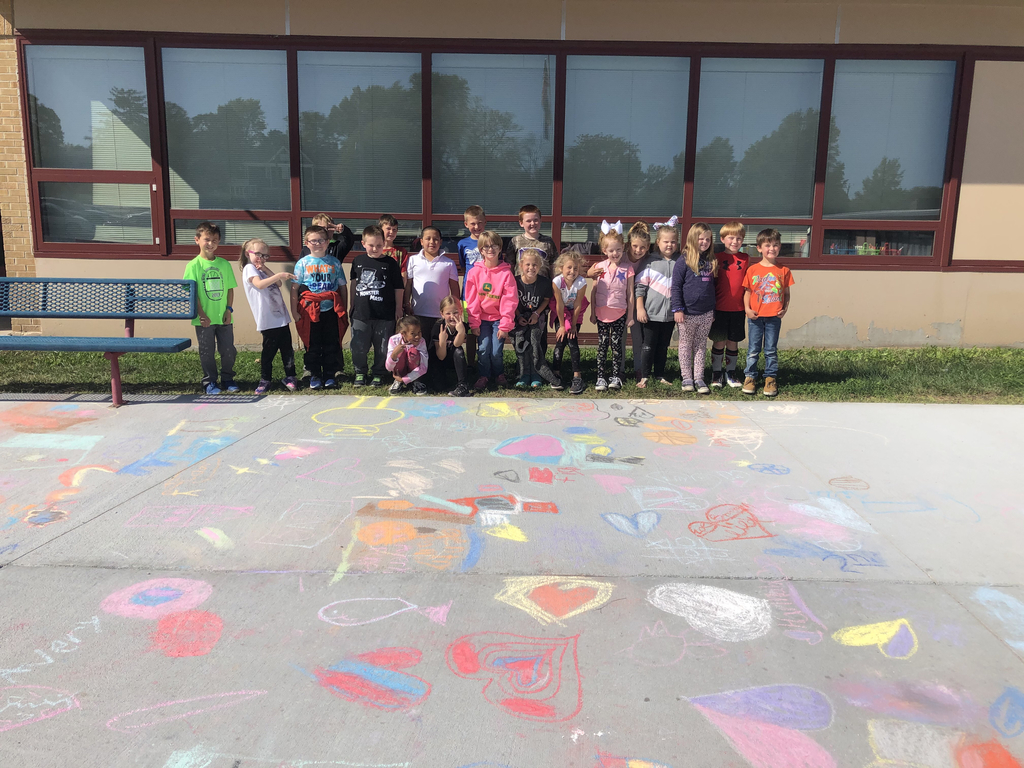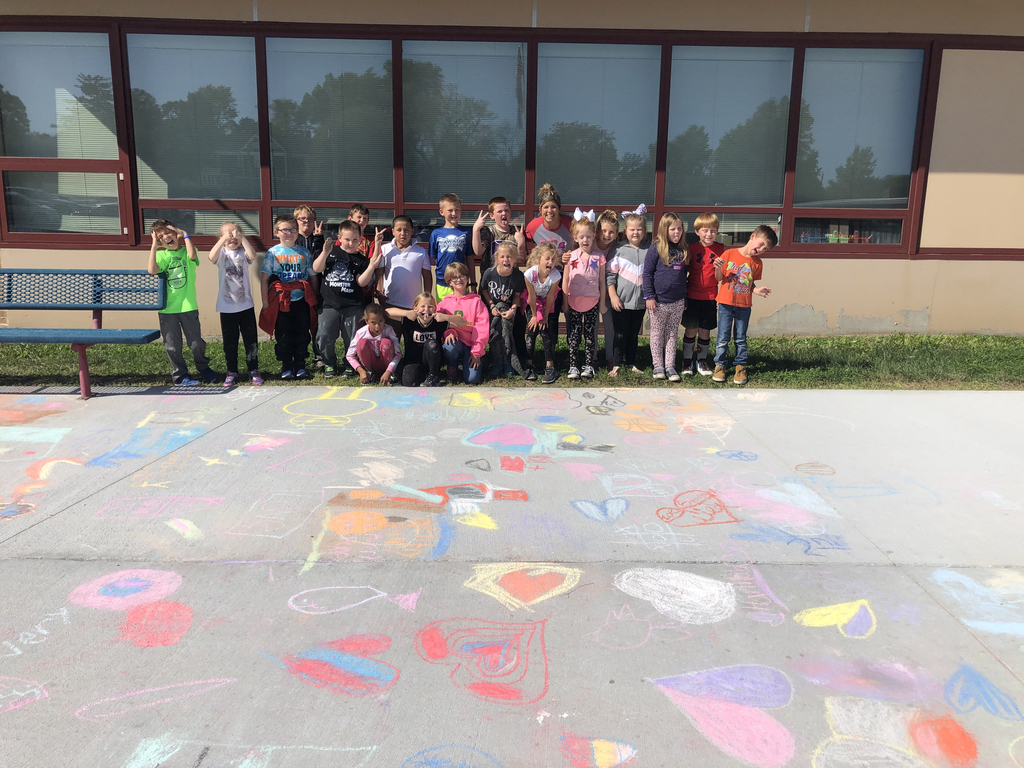 Students create flower or spider models after completing research for their Math Pick A Project. Students compared groups of spiders and number of petals on flowers by greater number. Students loved this hands on activity! #HESRedHawks #APlusKan #RedHawkReady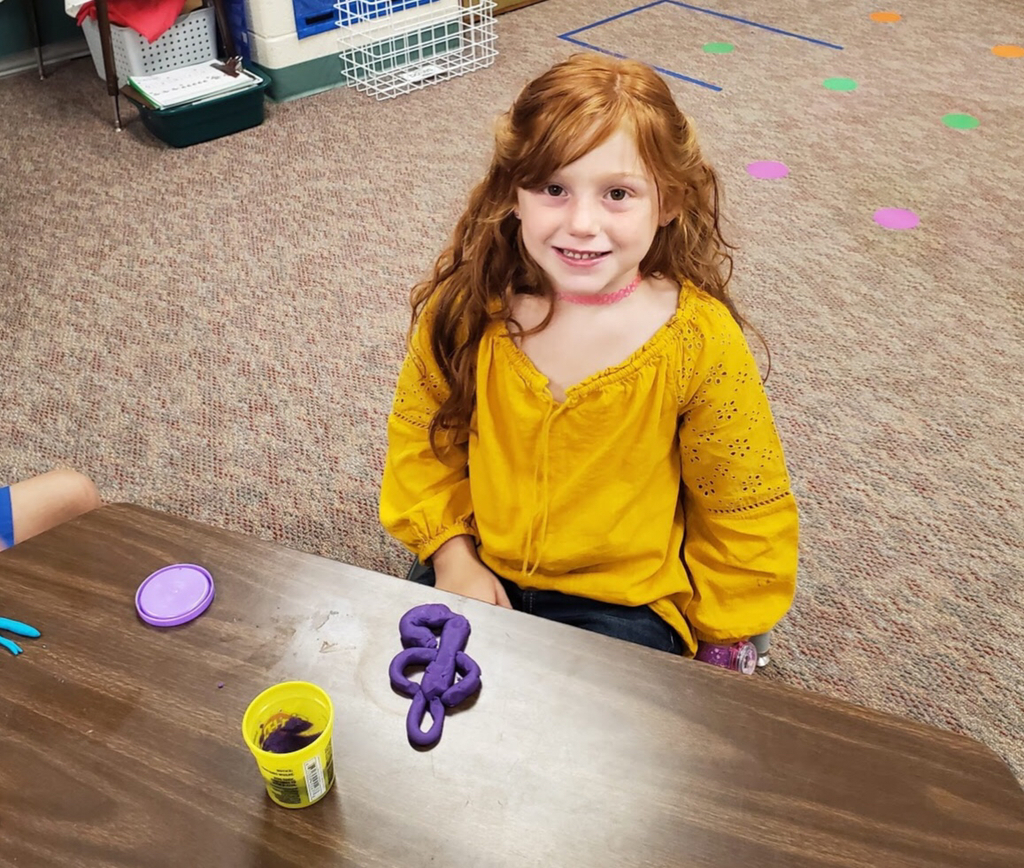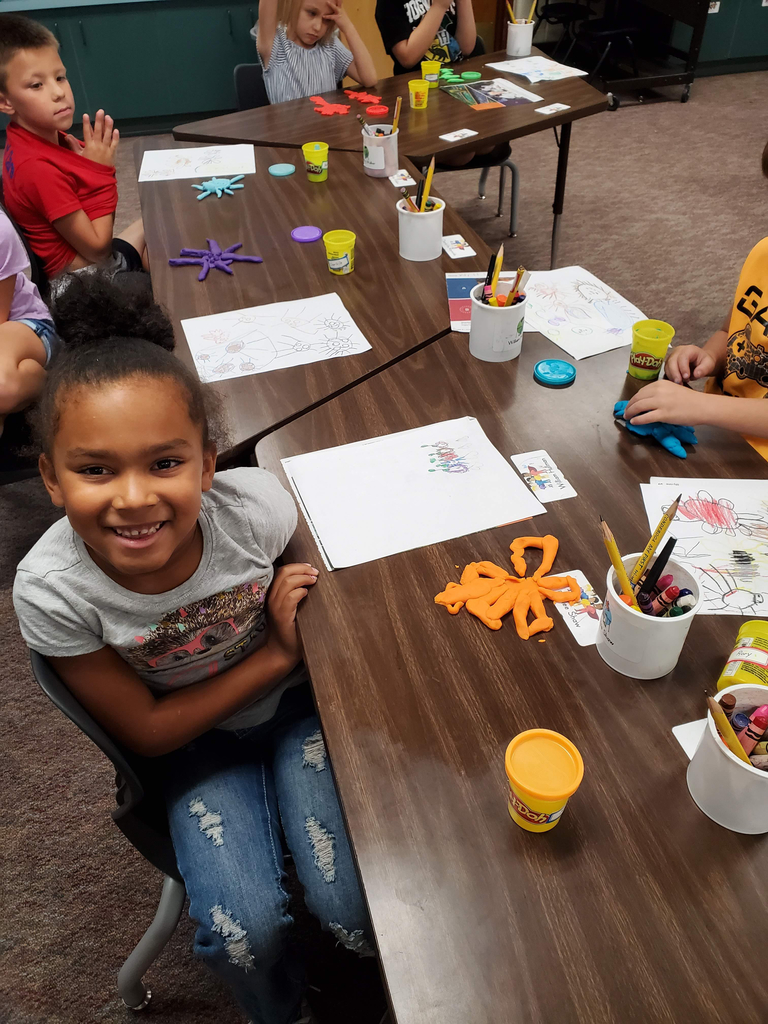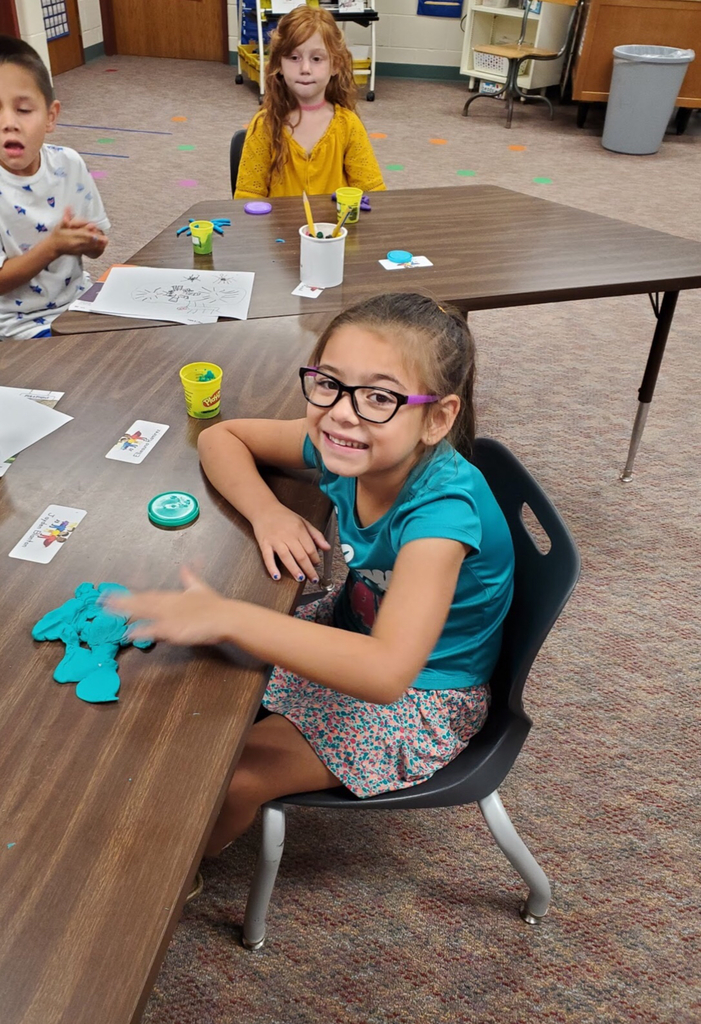 Mrs. Enneking's Superhero Class is Beyond Super. They have just earned their 3rd set of Hawk Blocks!! #HESRedHawks #APlusKan #RedHawkReady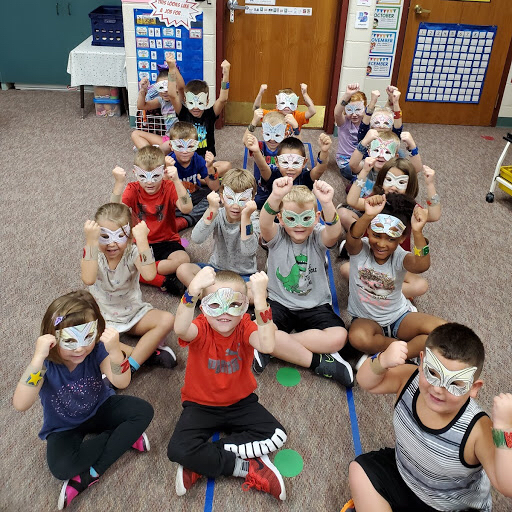 Students complete a performance activity to create the number of 5. We created a flower shop scenario where students has to create arrangements to show 5 in a variety of ways. #HESRedHAwks #APlusKa #RedHawkReady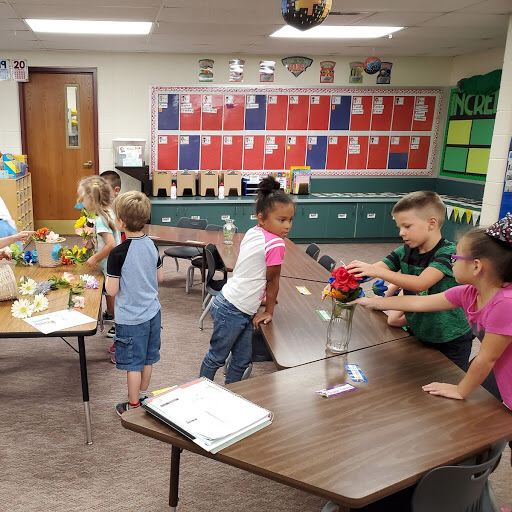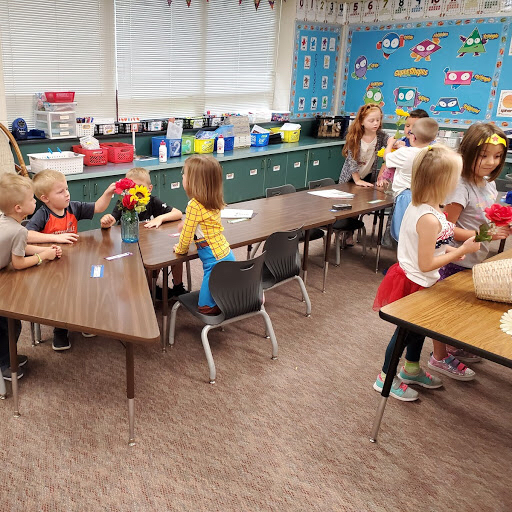 Mr. Runer's class enjoyed their school wide reward by decorating the front sidewalk with chalk! Great job being safe, responsible, and respectful! #HESRedHawks #RedHawkReady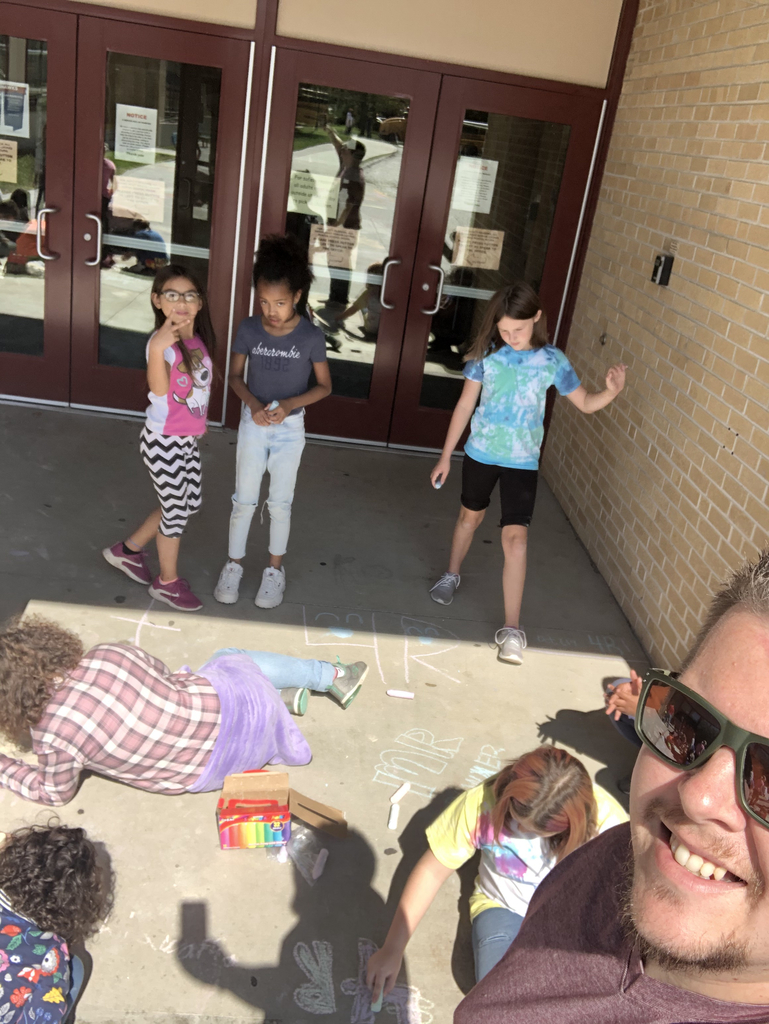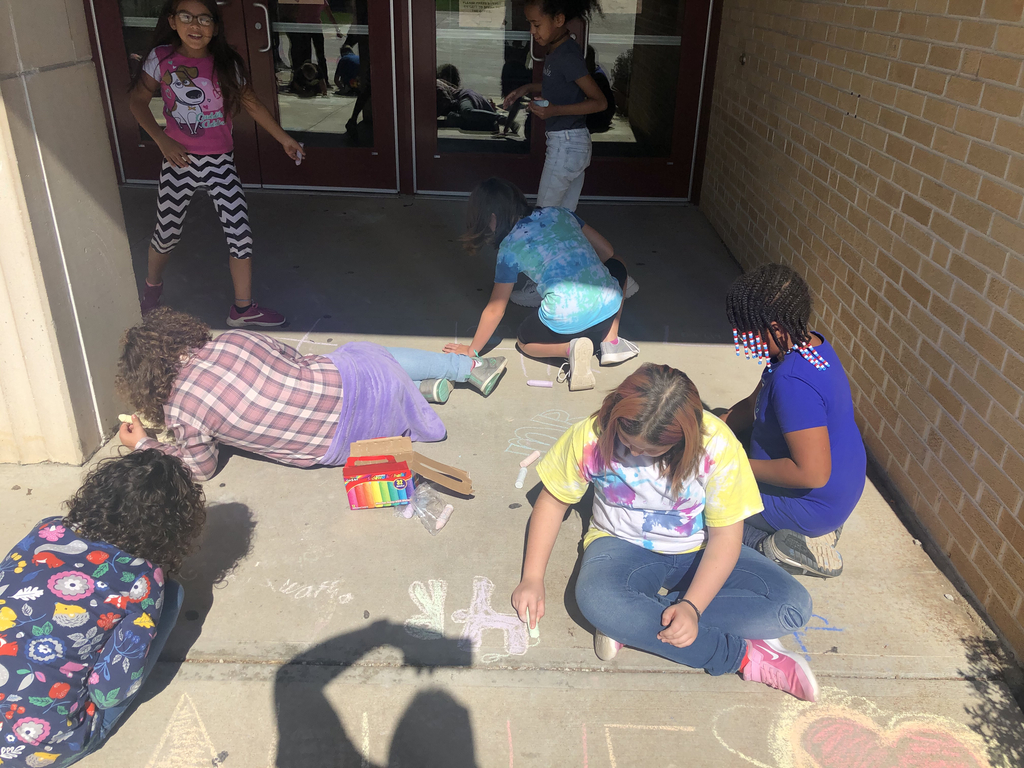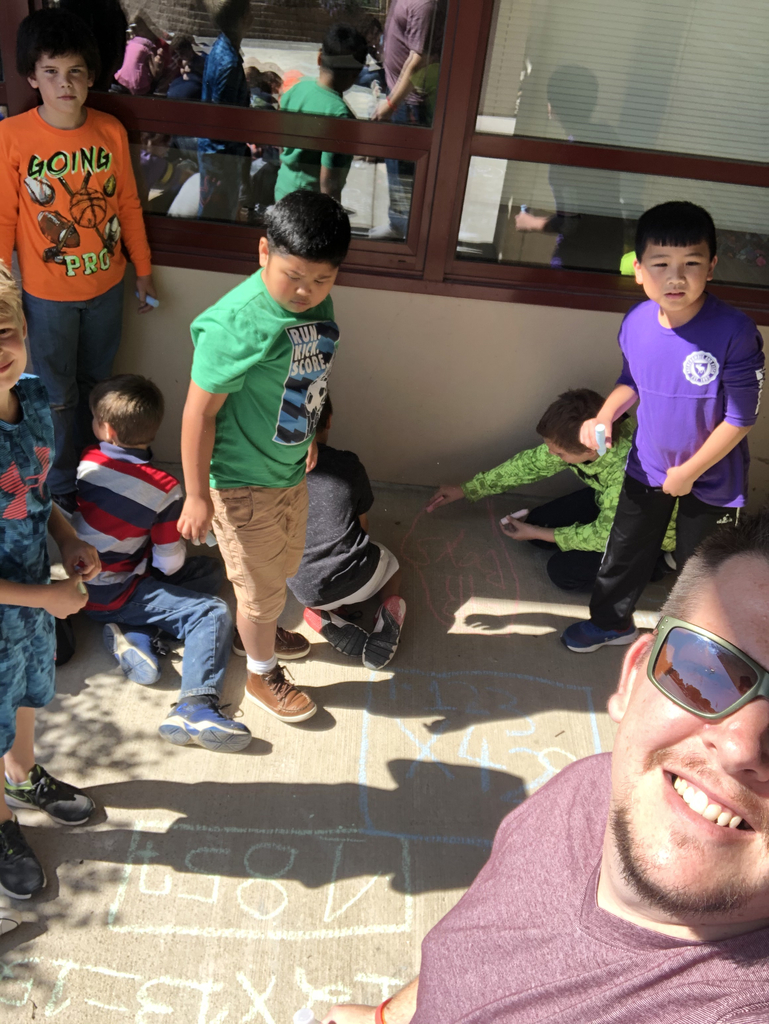 Miss Jocelyn Dvorak visited Miss Porting & Mr. Runer's classes for Social Studies. She was talking about her Beekeeping business for their social studies unit! Thank you Jocelyn! #HESRedHawks #RedHawkReady