Tonight!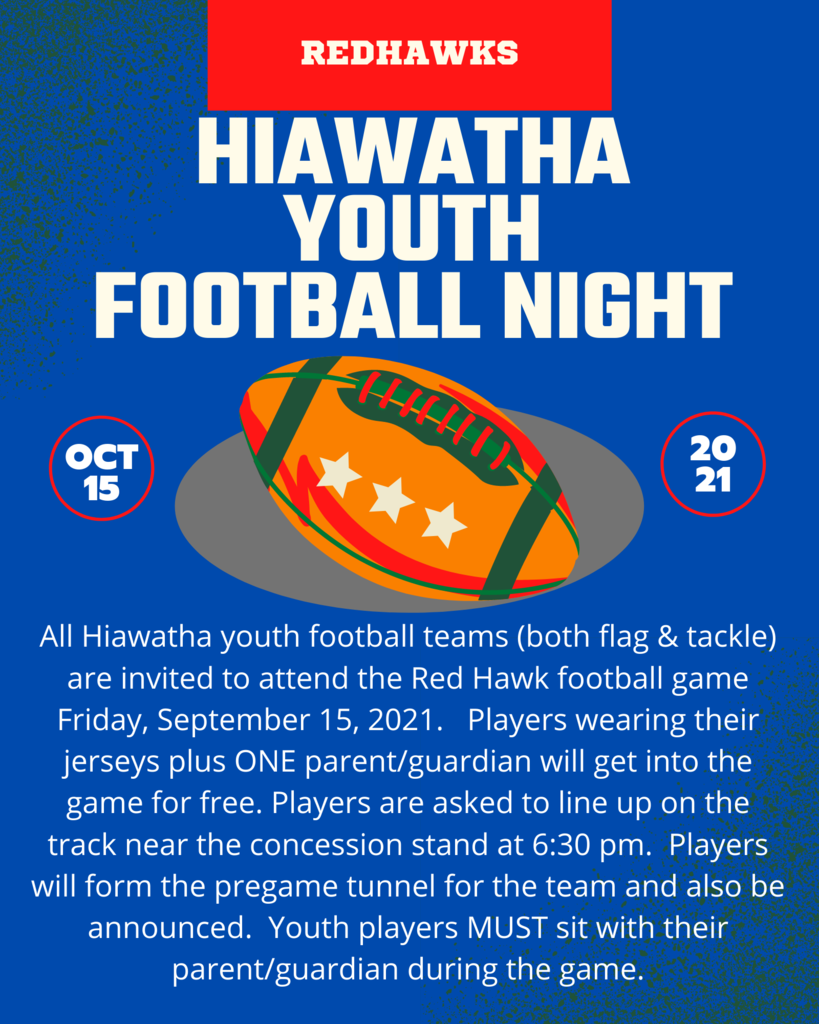 Red Hawk Youth Volleyball Night
HMS Pictures
Red Hawk Youth Football Night!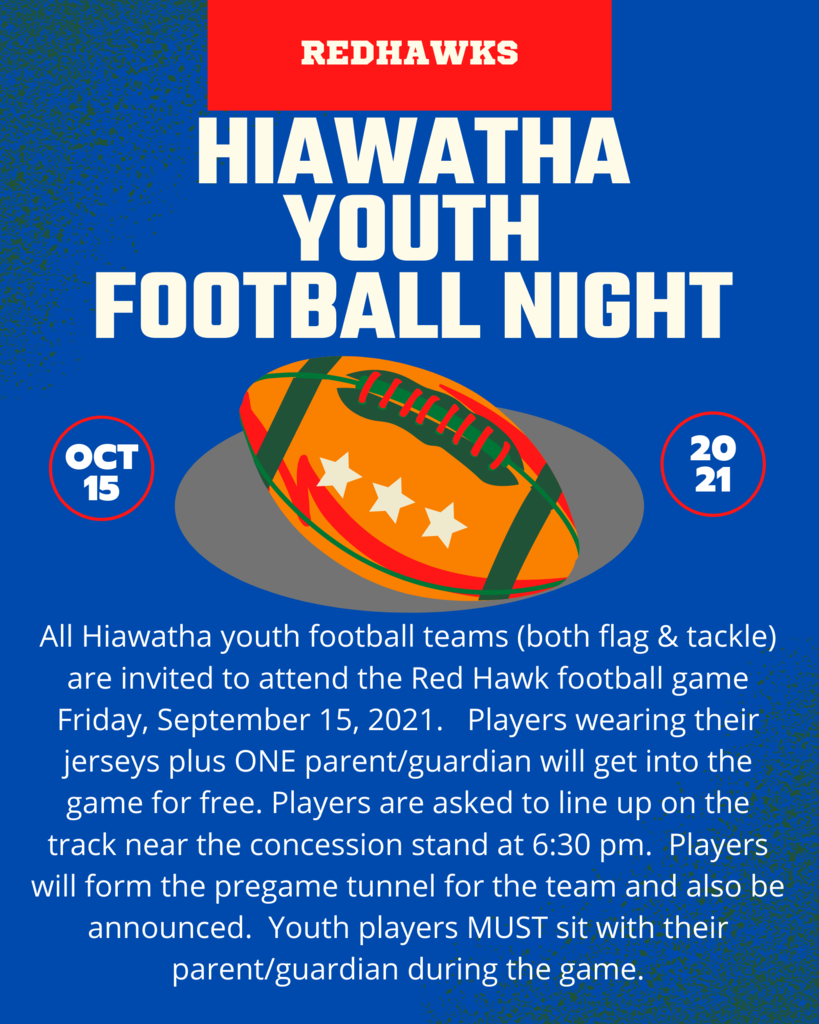 Hiawatha High School Work Based Learning Spotlight Clara Lindstrom, Dr. Jordan Haedt DDS For my SDS, I go to Dr. Jordan Haedt's dental office every other day. This is easily my favorite class just because I love being there so much. It has helped me become so confident in my career choice. Before starting my SDS, I was undecided, but I know for sure now that I want to work in the dental field. Dr. Jordan has helped me figure out what classes I should prepare myself for in college and what to expect as a dentist. I am so glad I have been given this opportunity.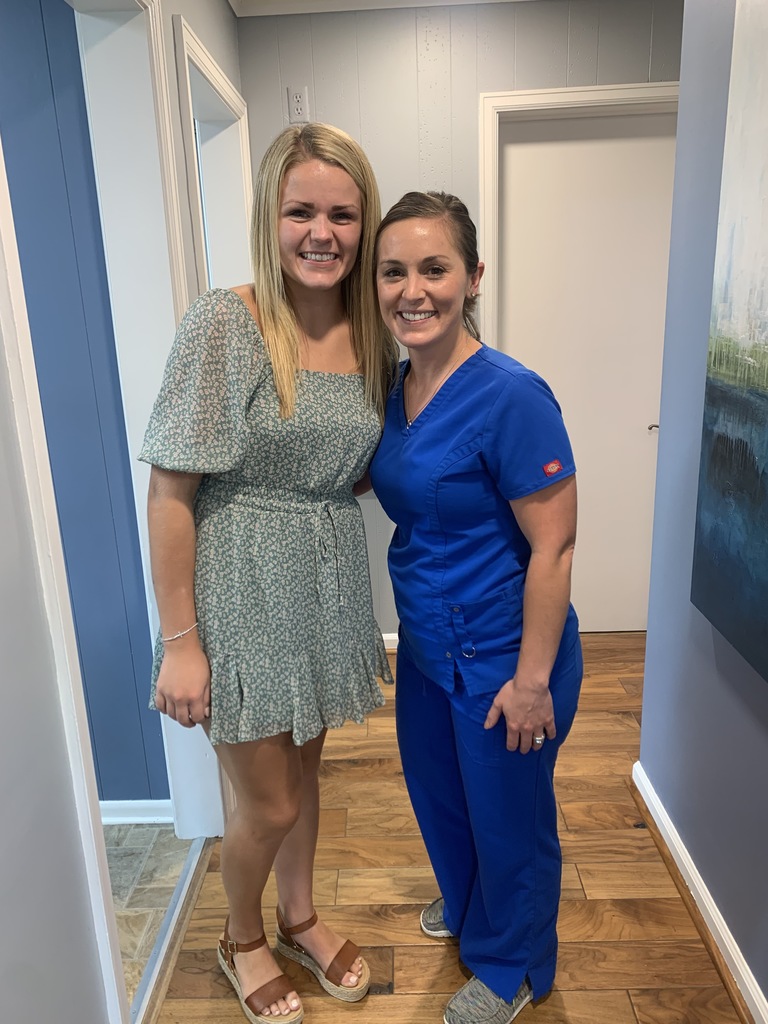 Hiawatha High School Parent Teacher Conferences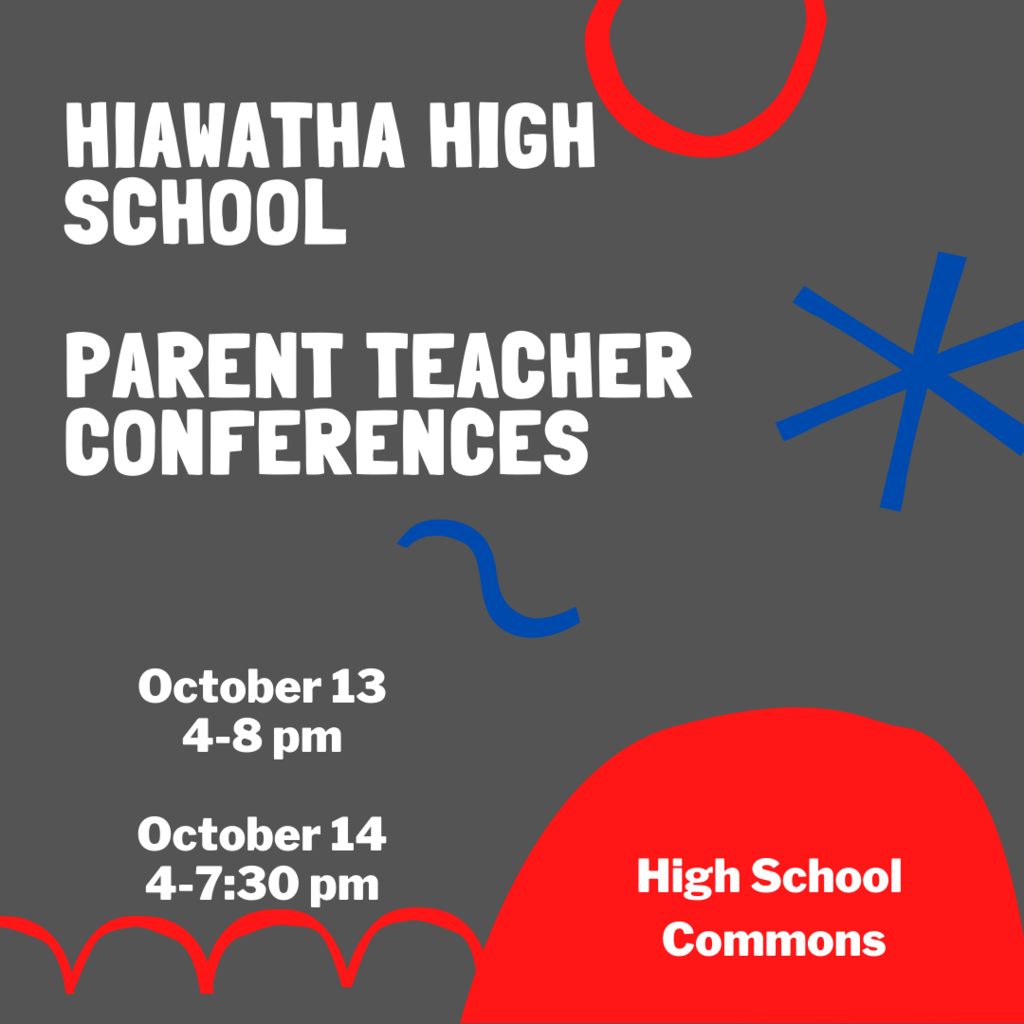 As you may know, there was some excitement at the middle school this evening. An HVAC motor blower caught fire during the brown out. Emergency personnel responded and the situation has been resolved. We will be having school tomorrow.

Board of Education meeting has been postponed until Wednesday (10/13/2021) at 7pm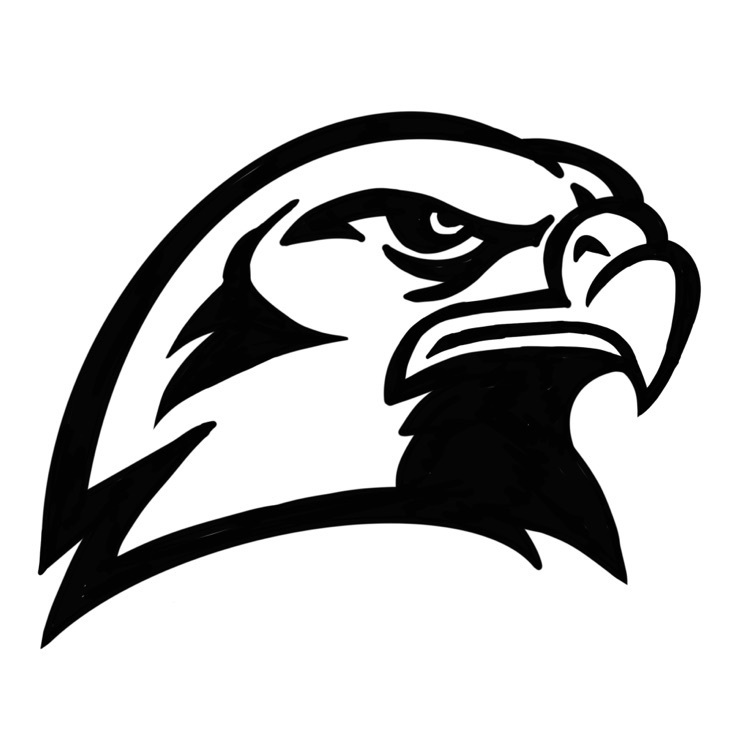 Hiawatha High School Work Based Learning Spotlights My name is Asia Donato & I am completing my Health Work Based Learning at the Sabetha Community Hospital. This picture is me standing next to the X-ray imaging machine. I am holding the device that radiologic technologists use to scan the body part of concern on a patient! This device is the collimator and can be moved into many different positions to get a specific image. After the image is acquired, they send it in for the radiologist to analyze and later diagnose the patient using the evidence from the image. After high school, I plan to go into radiology and become a radiologist! I have genuinely enjoyed doing this SDS, and it has helped me become confident with what I want to pursue later on. I look forward to the rest of the semester!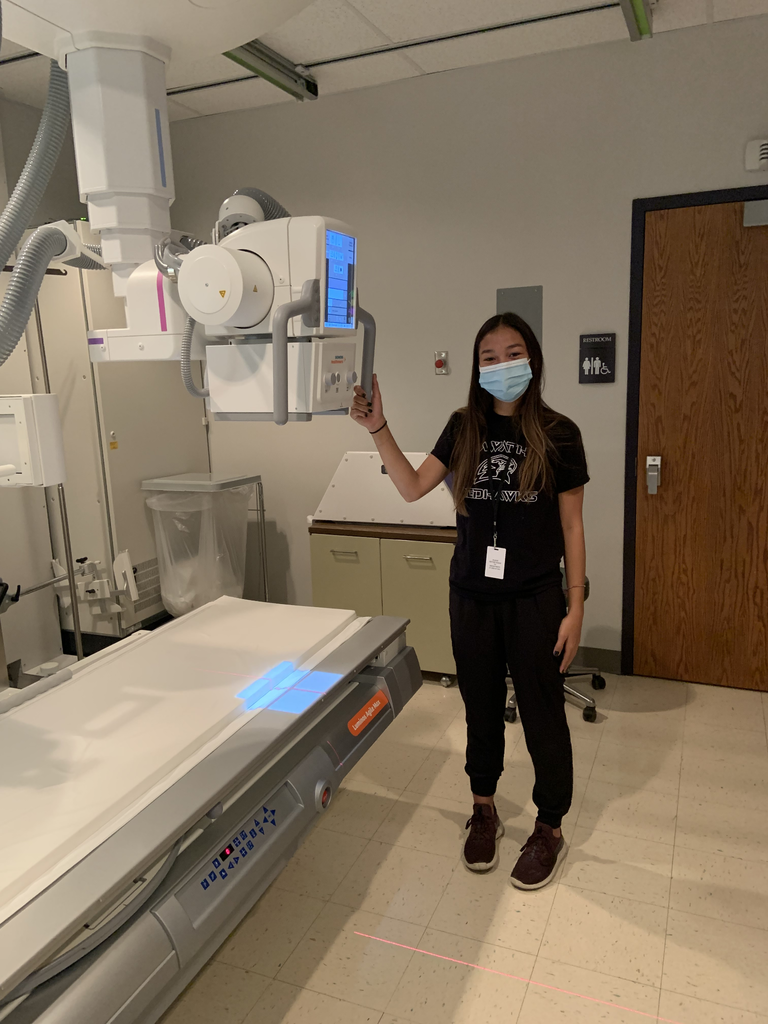 HMS Parent-Teacher Conferences: October 13th and 14th!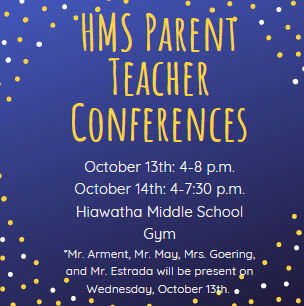 HES students enjoyed a visit this past week from award-winning children's book author, Julia Cook. Thank you, Boys and Girls Club of the Iowa Tribe of KS & NE, for sponsoring Julia's visit to our community! #HESRedHawks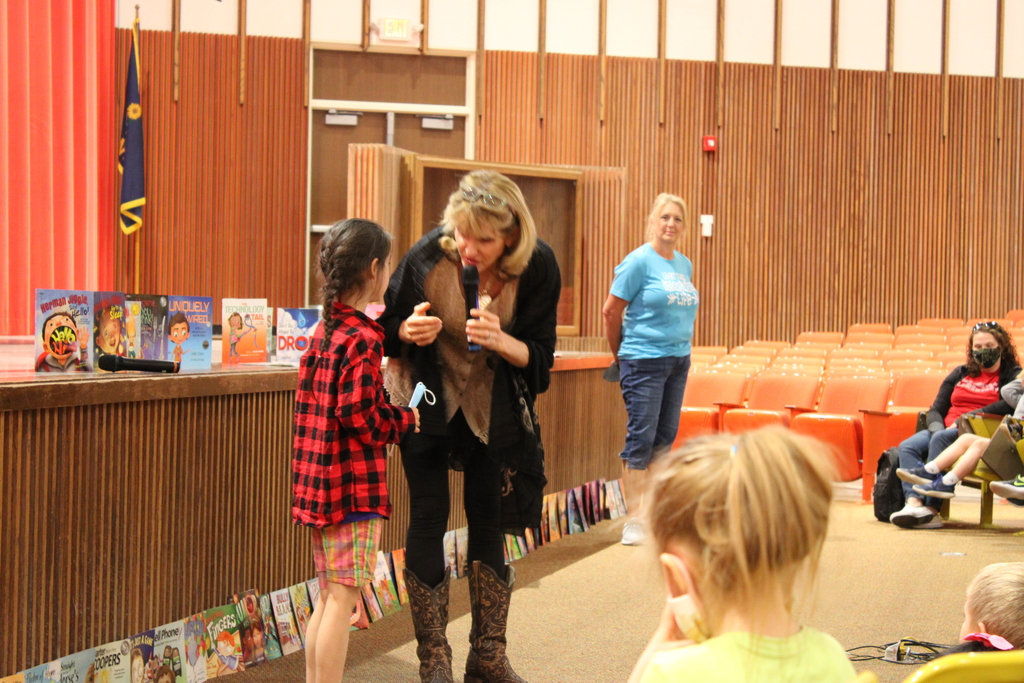 Hiawatha High School Parent Teacher Conferences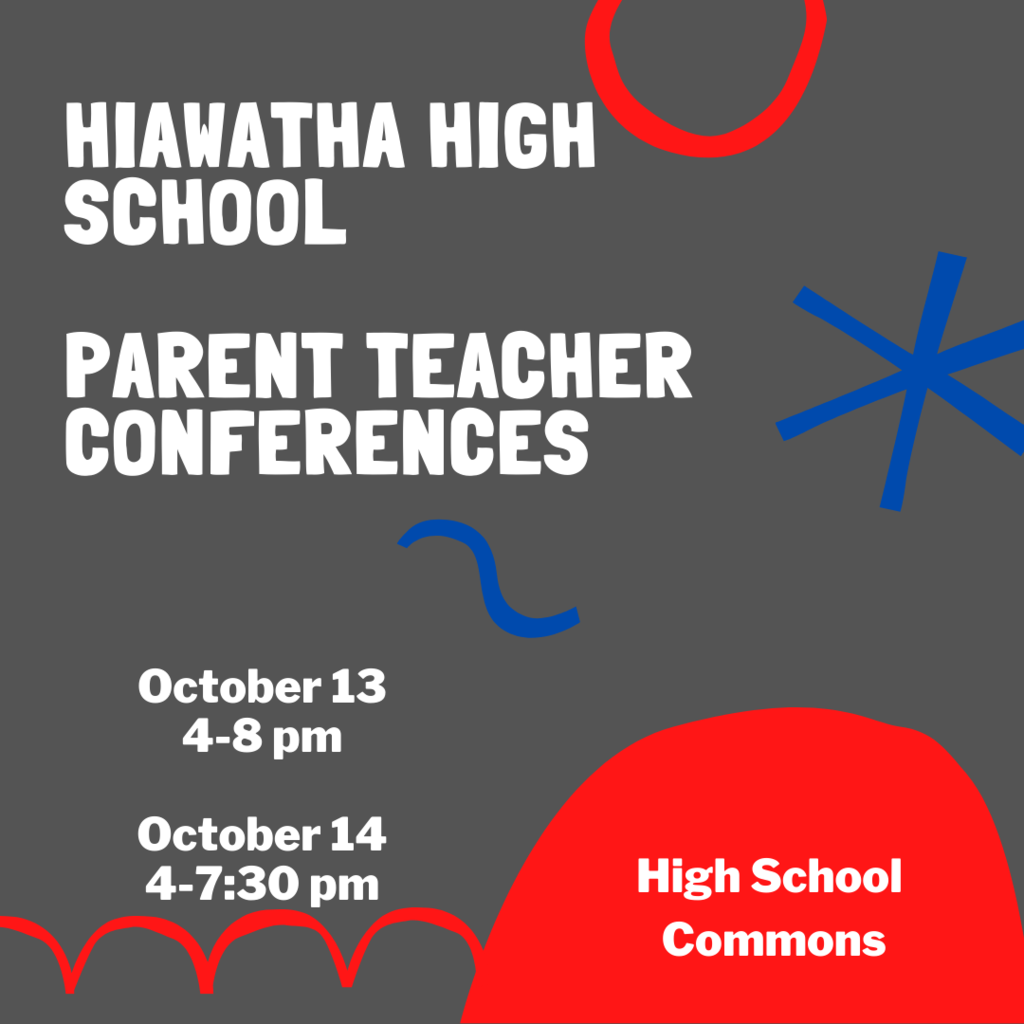 HES students spent time downtown this week creating temporary public art during STEAM celebrating the city of beautiful maples! Thank you to all the business who allowed our students to create the chalk walk! #HESRedHawks #RedHawkReady #VisitHiawatha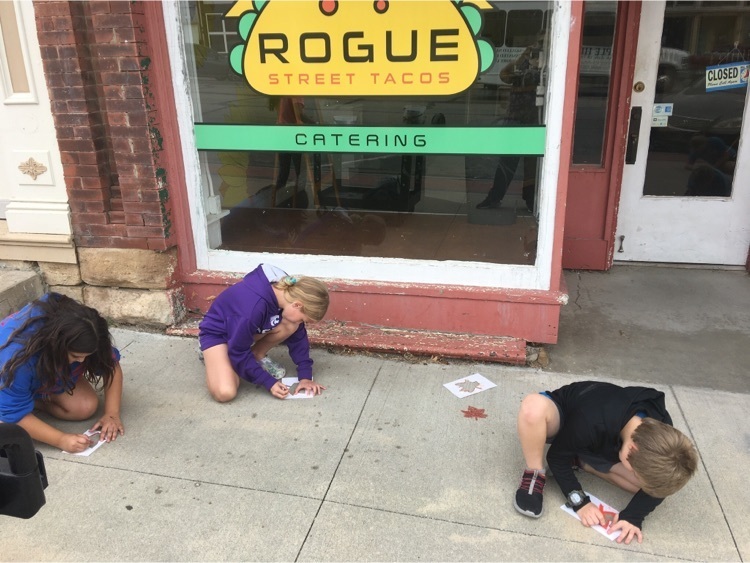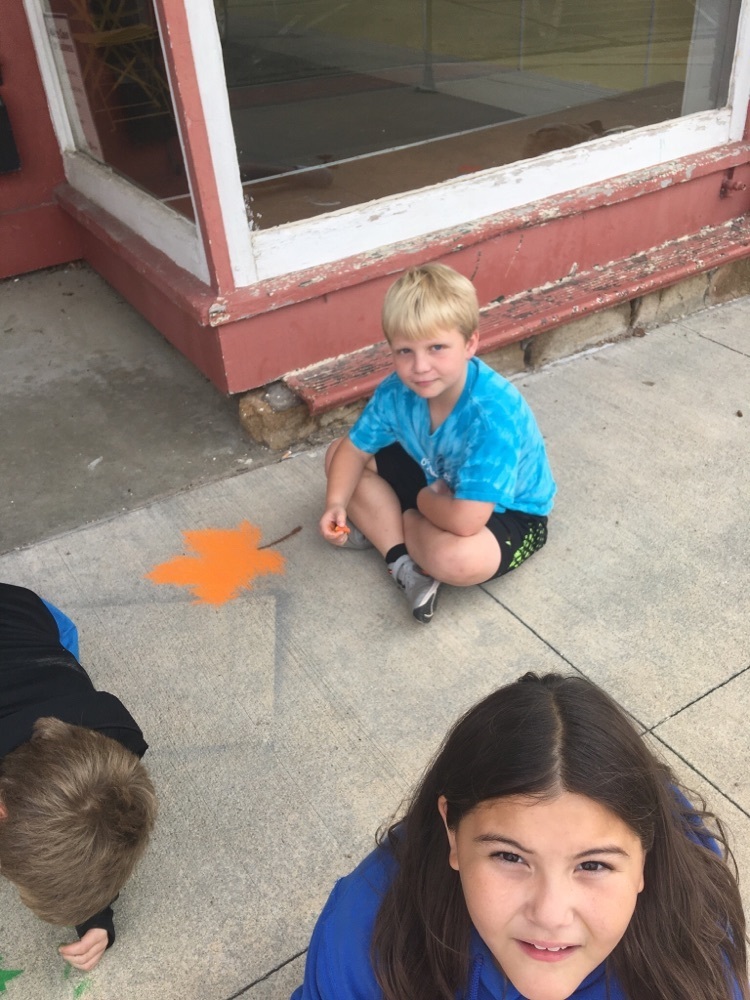 CALLING ALL RED HAWK BAND ALUMNI!!! Would you be interested in performing with the marching band during our pre-game show on October 15th? If you would like to participate please comment on this post or email
jestrada@usd415.org
for details. Let us know by Wednesday October 13th!!! Even if you do not own an instrument but would like to join please reach out. Pride on 3!!!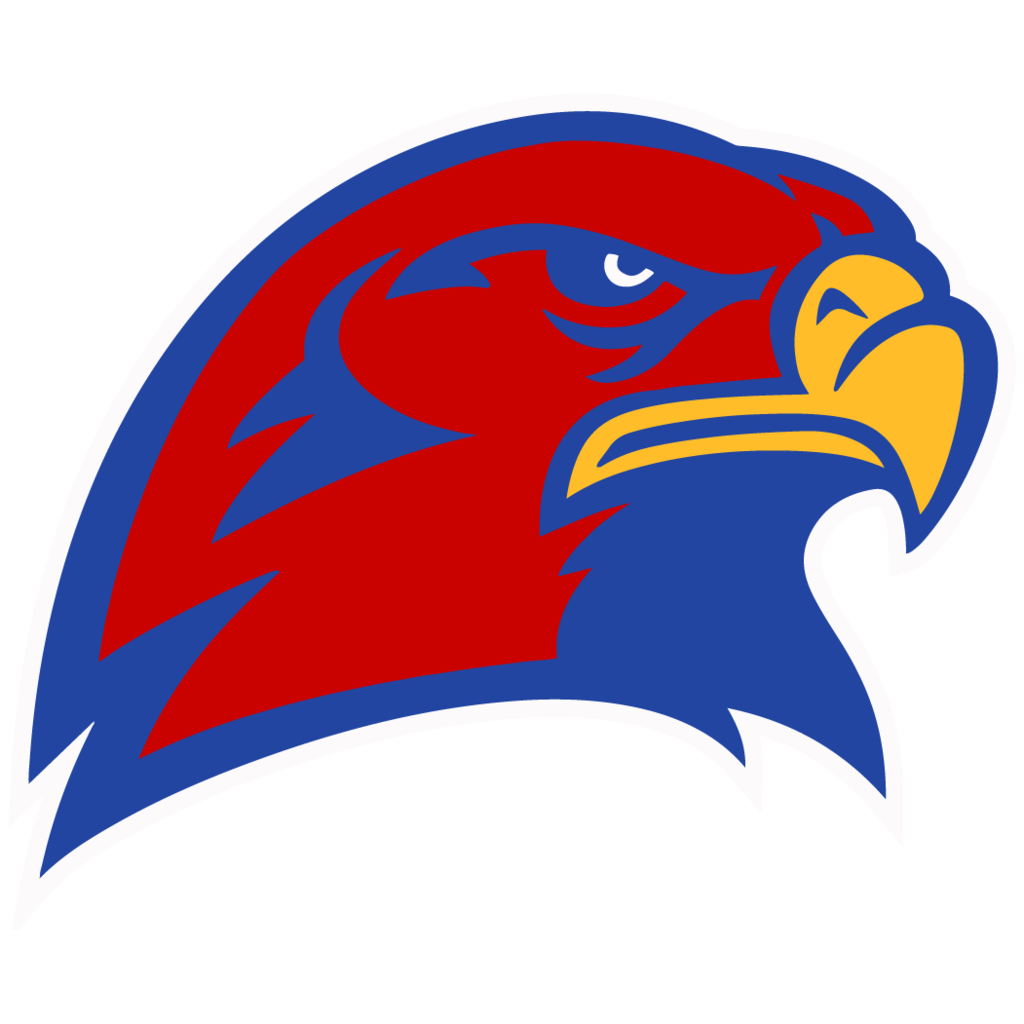 HES will be running the SMILE MILE October 7 and 8 and anyone wanting to rerun or make up the run we will have October 11 and 12 open for those two days. Please inform students to wear comfortable clothing as well as proper footwear. Thanks so much! #HESRedHawks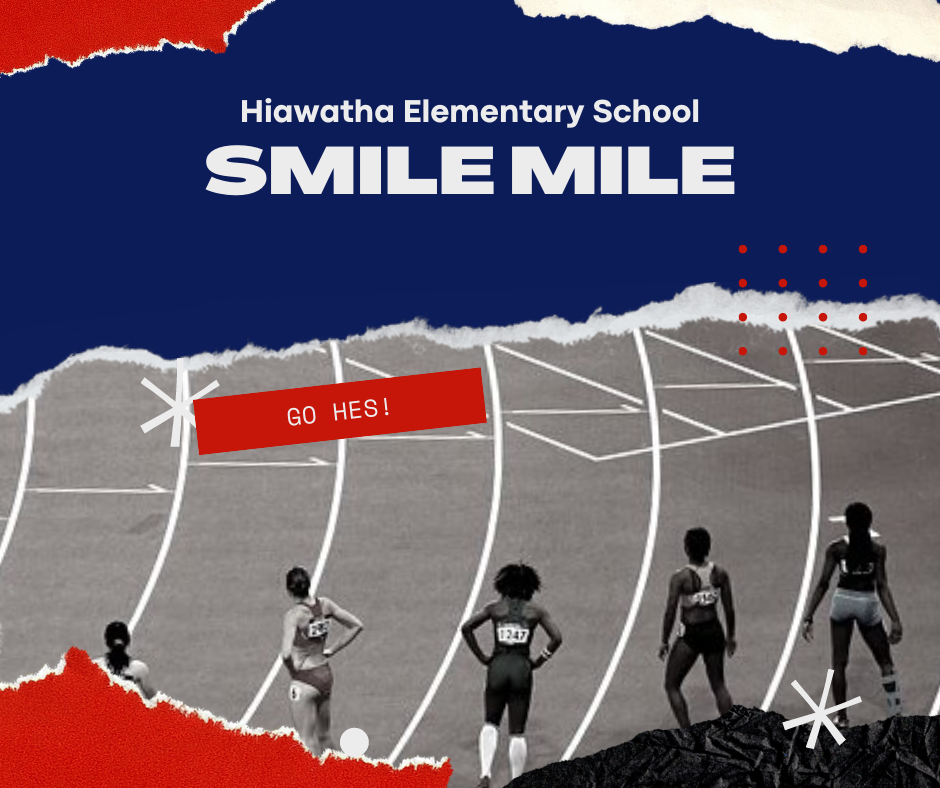 Homecoming 2021!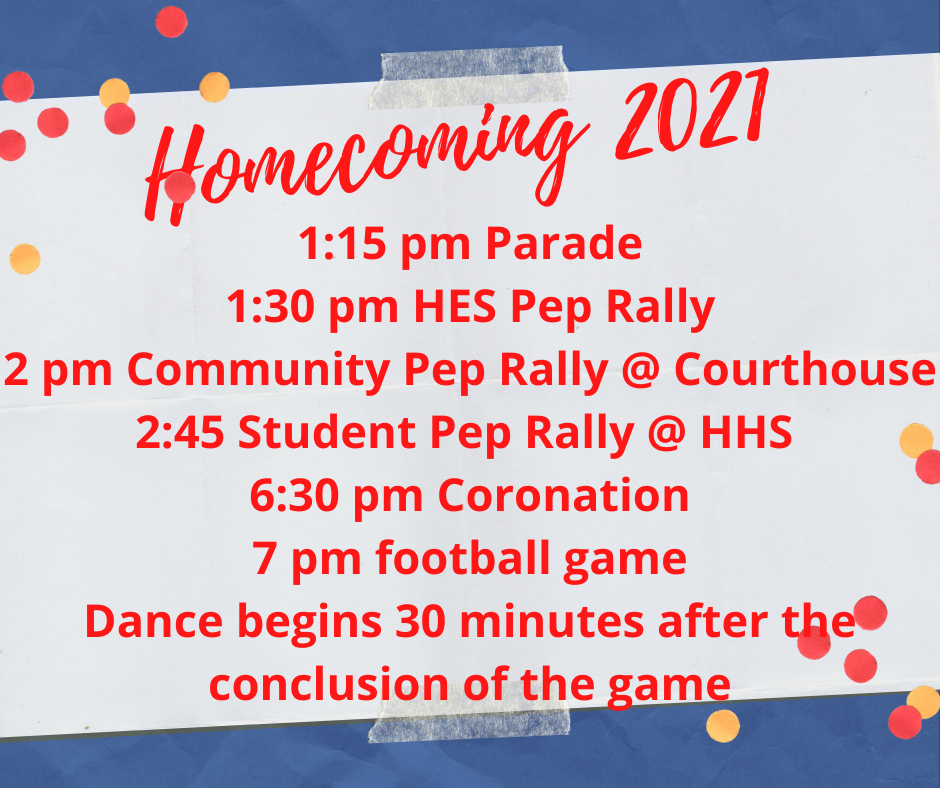 Homecoming parade information!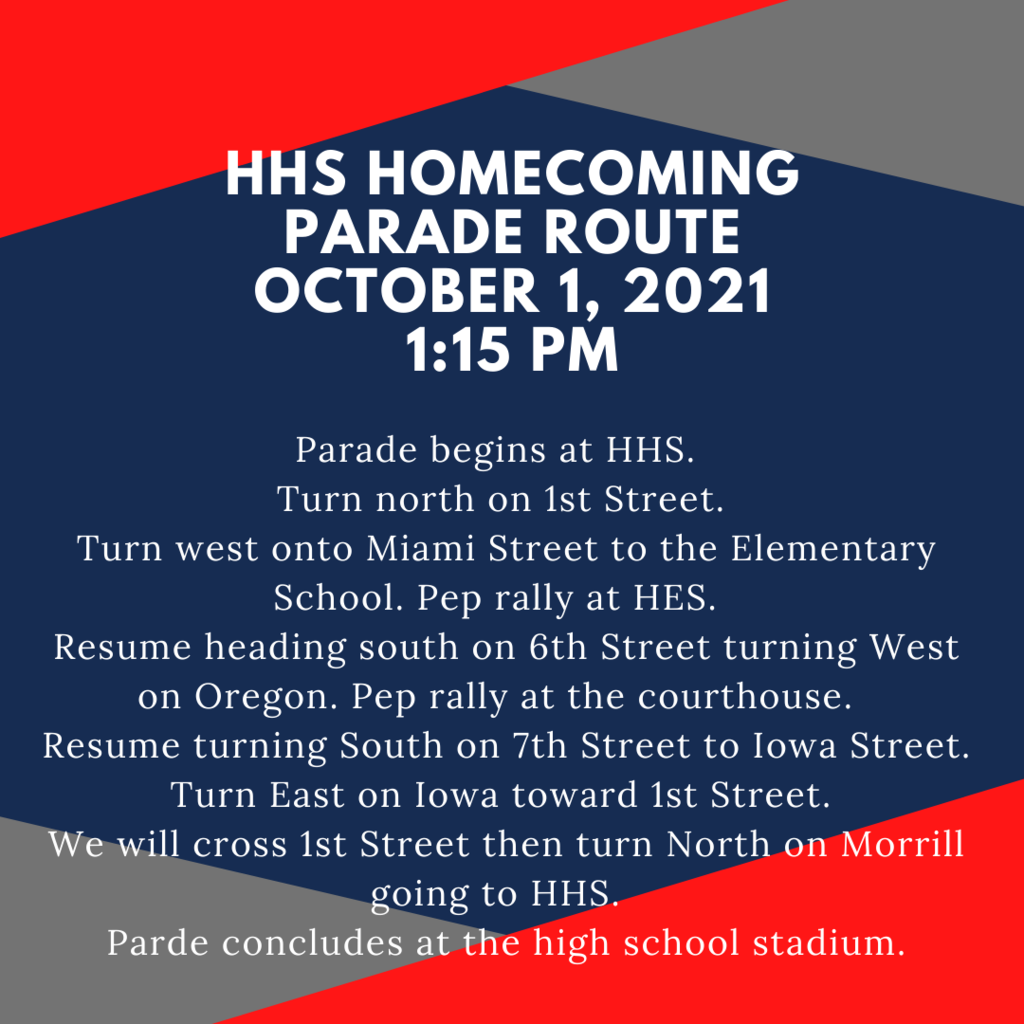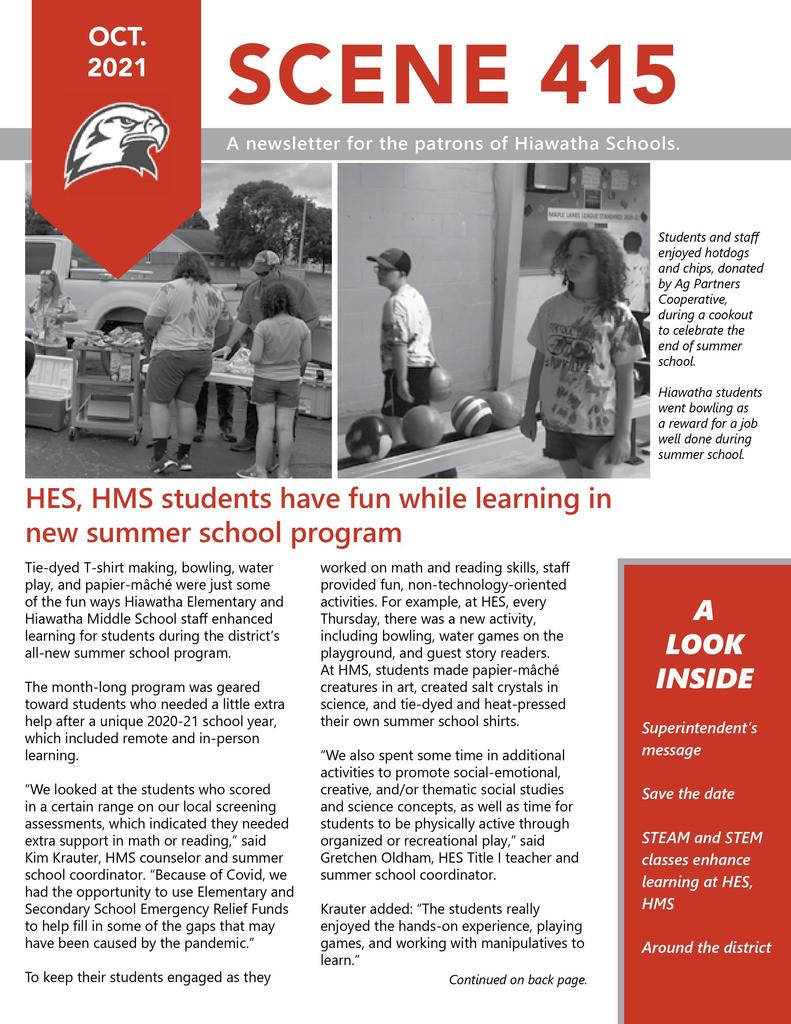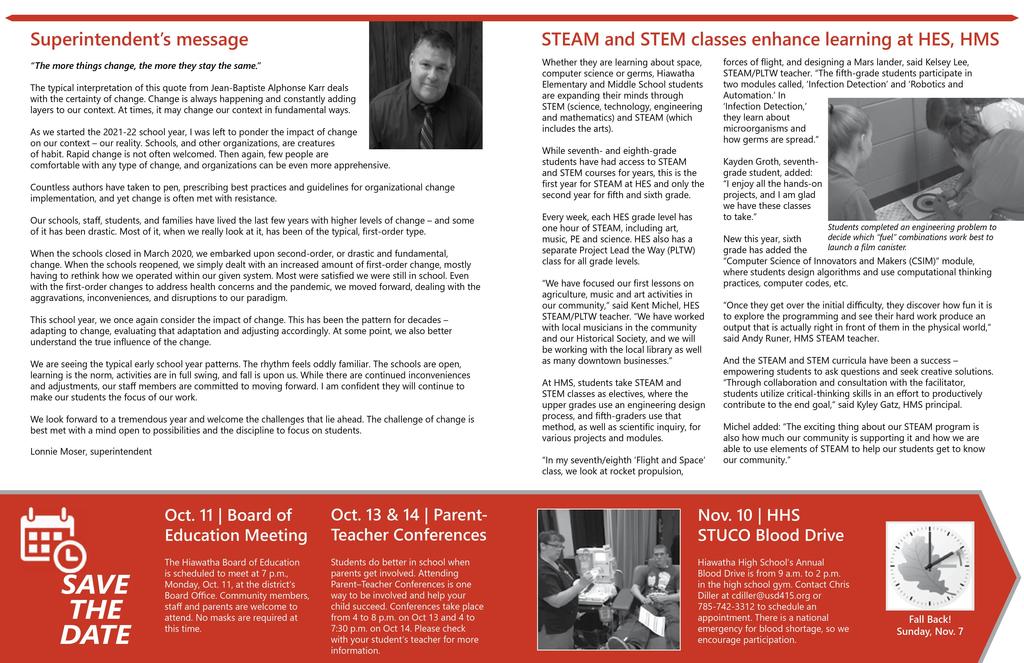 HES enjoyed listening to the HHS Red Hawk Band and seeing the Flag, Cheer and Dance Teams for their September Positive Behavior Reward Assembly! Go Hawks! #HESRedHawks #HHSRedHawks #PositiveBehaviorReward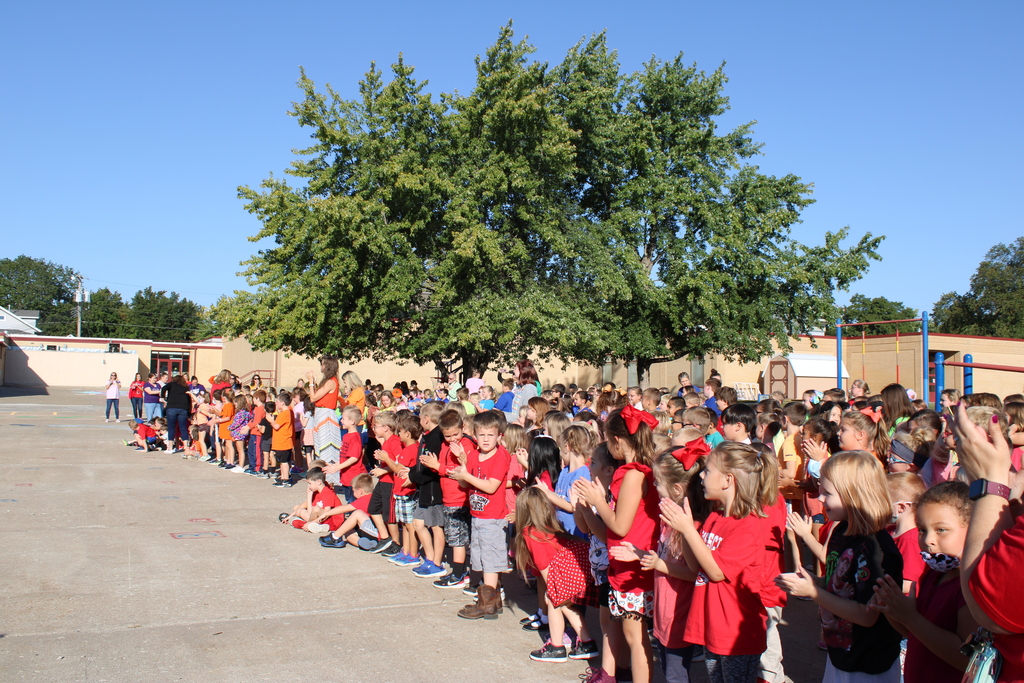 12:30 PM Early Release tomorrow Wednesday September 29