3A State Powerlifting Sutton Diller, 2nd overall in 140 weight class Grace Morey, 3rd overall in 165 weight class Leah Kesler, 3rd in power weight As a team, the three of them placed 5th out of 19 teams. Congratulations, girls! 💪🏼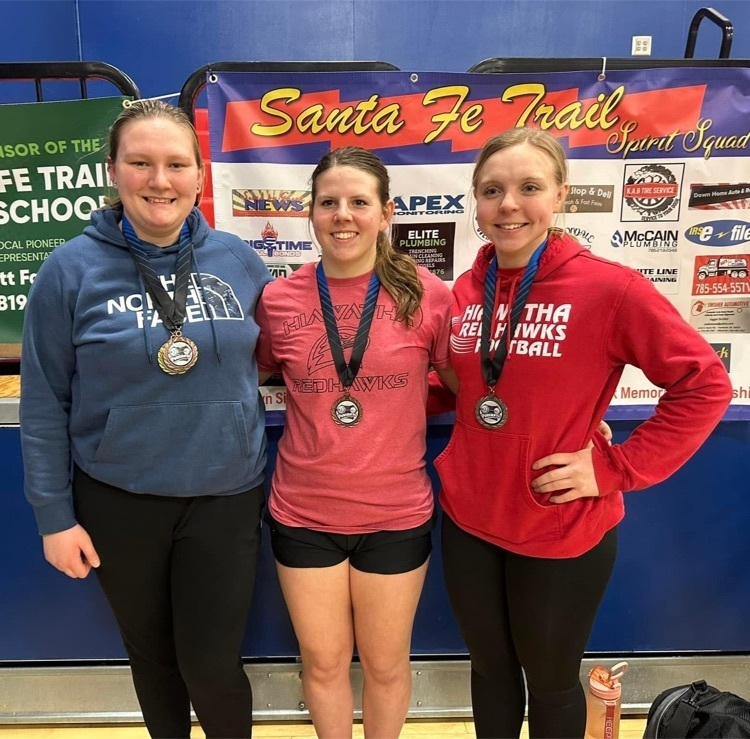 Save the Date!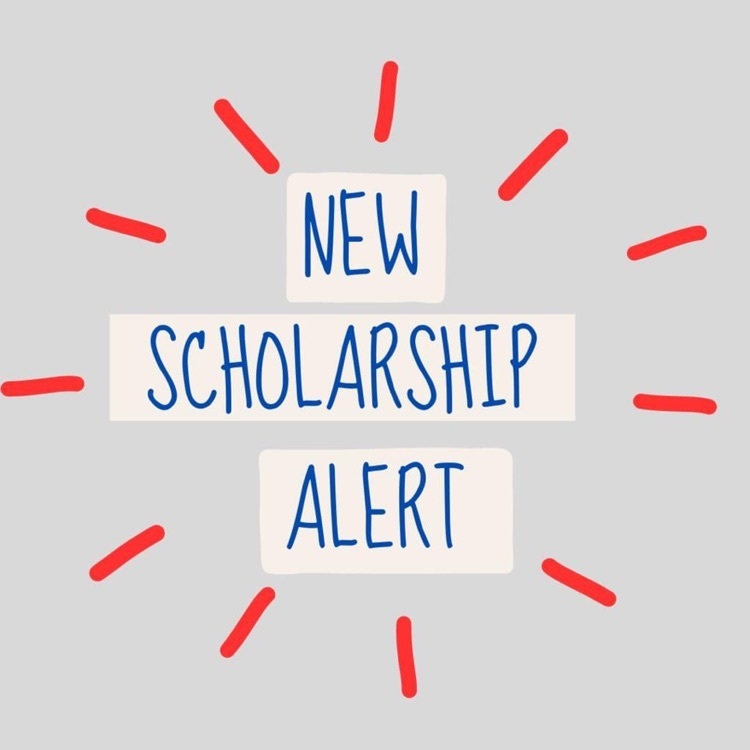 Hiawatha vs Marysville baseball games have been rescheduled for tomorrow 3/24 with a start time of 1:30. The start time is in efforts to get the games in before the incoming forecast of rain.
Congratulations to the JAG-K students who competed at the State Career Development Conference at McPherson College- Hayden Brown, Lyle Simmons, Autumn Johansen, Don Ingram, Anthony Anderson and Paige Mueller. Congratulations to Paige Mueller for placing 5th in Employability Skills and Anthony Anderson who placed 2nd in Financial Literacy. Anthony will be representing Hiawatha JAG at Nationals next month in Orlando, Florida!!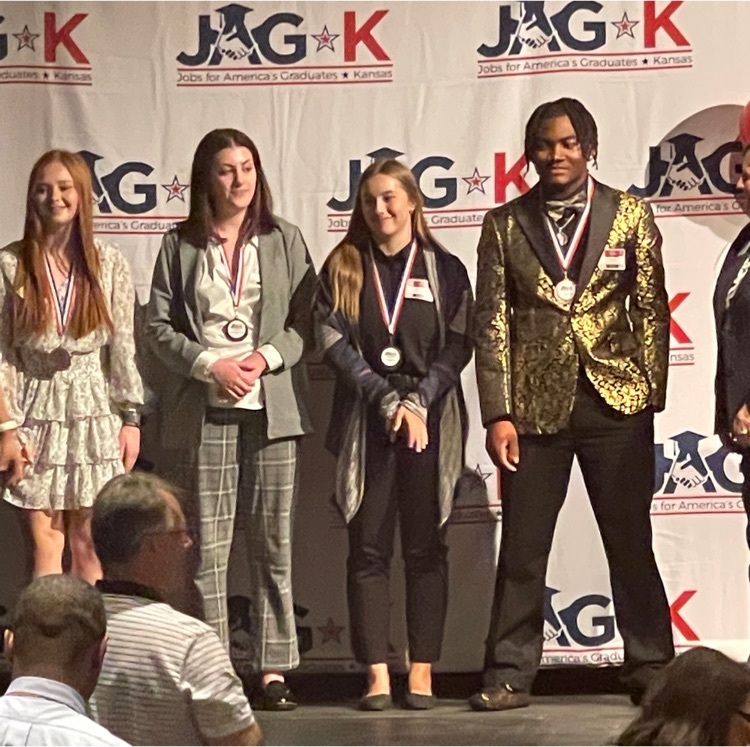 New Scholarship Alert! The Hiawatha Education Foundation just released the Lucile Hawks Vocational Scholarship application. Applications are due May 1! Applications were emailed to seniors & can also be found on the scholarships web page.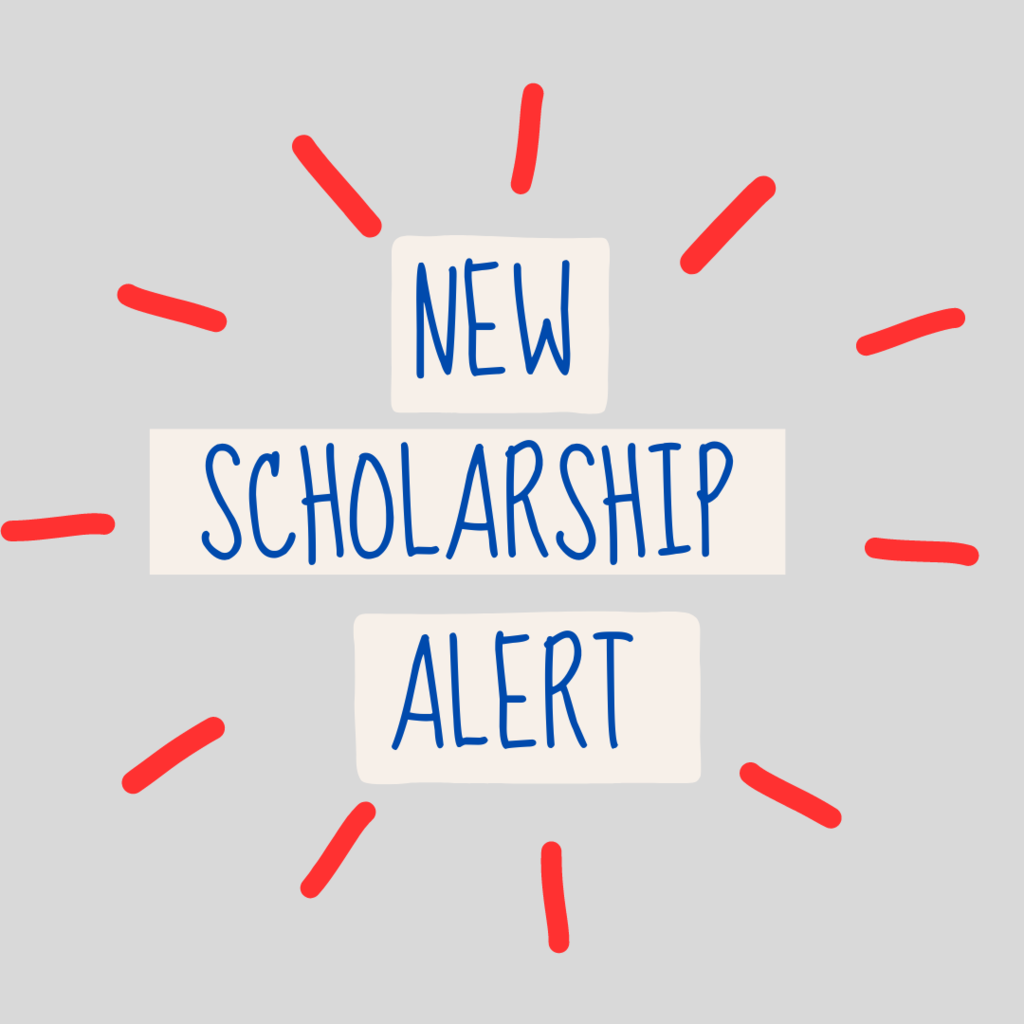 Due to field conditions, today's varsity baseball games have been moved to Thursday April 6th @ 4:30pm.
HHS Social Studies Teacher Wanted! Coaching positions also available. Apply online at hiawathaschools.org
There will be an informational meeting for anyone in grades 8-11 trying out for dance team on Friday, March 24th at 7am in the HS commons. #HHsRedHawks #HMSRedHawks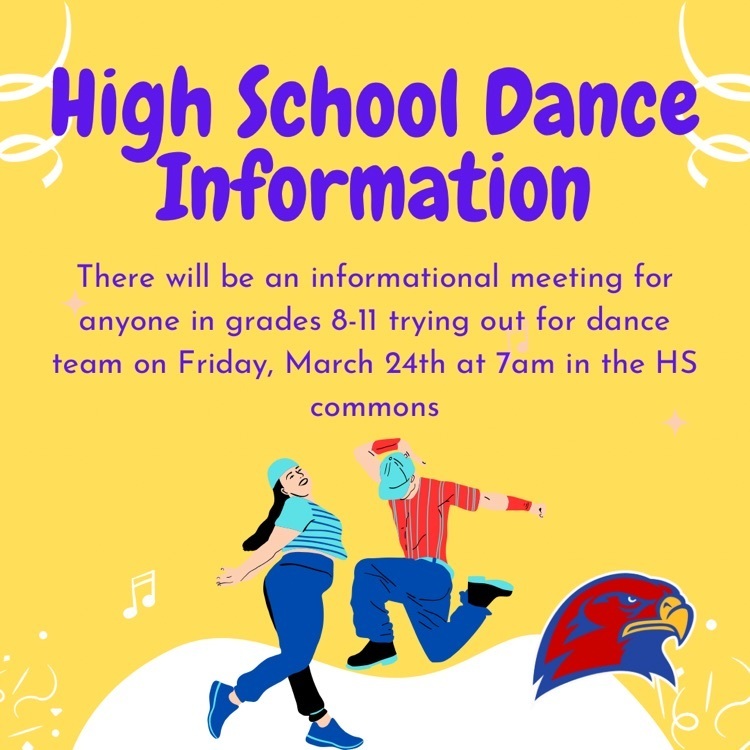 Driver's Ed is full! We are still taking names for a wait list in case anyone drops the course.
New scholarship alert! Curt Weldon, Hiawatha Education Foundation member, presented to current seniors taking CTE classes about a new scholarship opportunity. The Lucille Hawks Trust Vocational Scholarship is due May 1!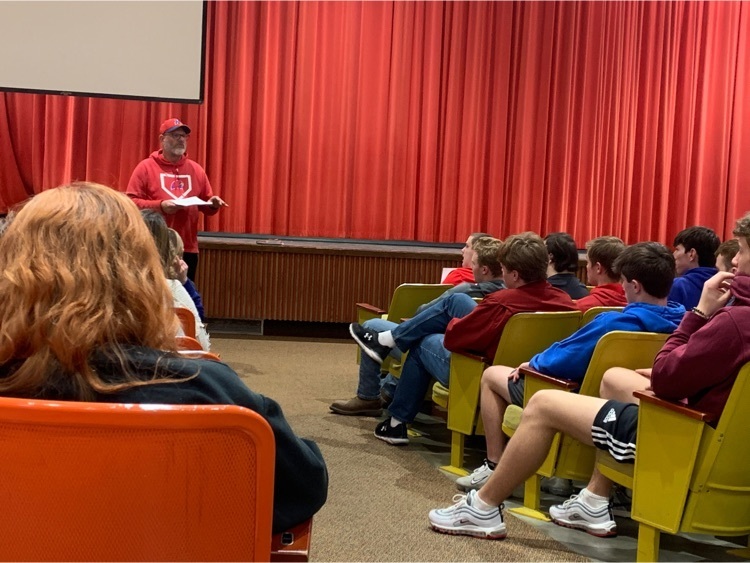 Congratulations to the Hiawatha Red Hawk Forensics team who took 3rd Place out of 15 teams Tuesday at the Horton High School Invitational. #HHSRedHawk4n6 #RedHawkReady #HHSRedHawks 🎭 #ProudCoach #forensics #4n6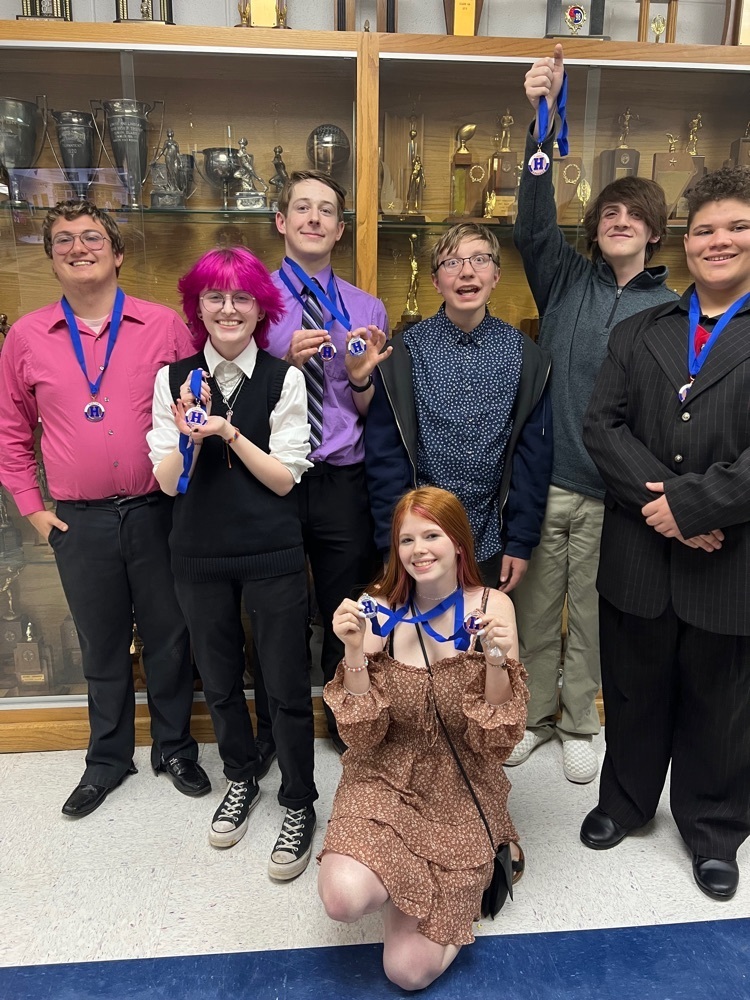 If you are interested or have a student interested in joining Concert Choir or Headliners for the 2023-24 school year, auditions will be held April 17th-21st. Audition sign ups are posted on Mr. May's door at the high school and on the music room door at the middle school. Auditions are open to all high school students as well as incoming freshman. For any questions or concerns, please email
josmay@usd415.org
#HHSRedHawks
Drivers ED is open! $180 Must be 14 by June 9th Priority given to currently enrolled students of USD 415. If seats are available, students not enrolled in USD 415 will be considered at district's discretion. Spots are limited and must pay to hold spot #HHSRedHawks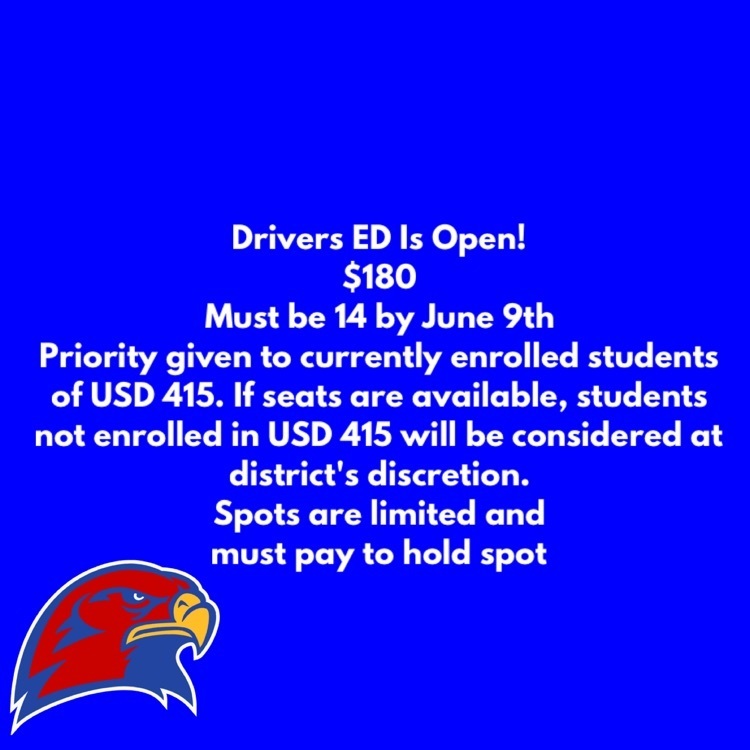 USD 415 is currently looking to fill a School Social Worker position. Qualified applicants can apply here:
https://www.applitrack.com/hiawathaschools/onlineapp/
Come be part of an amazing team! . . . #HESRedHawks #HelpWanted #socialworker #schoolsocialworker #HHSRedHawks #HESRedHawks #HMSRedHawks #HHSRedHawkAlumni #USD415 #RedHawkReady #helpwanted #job #jobs #NeedWorkWednesday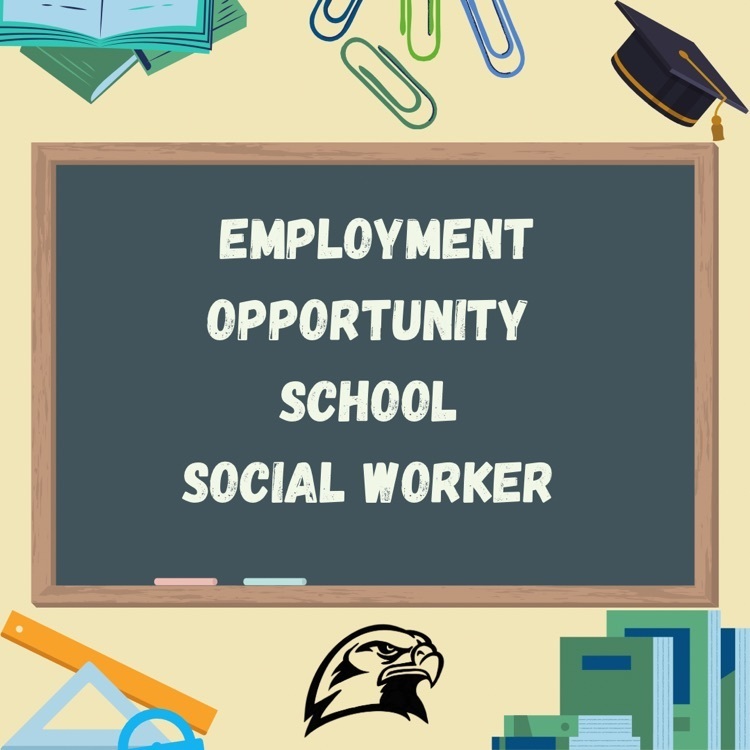 Hiawatha Elementary School is currently looking to fill our counselor position. Qualified applicants can apply here:
https://www.applitrack.com/hiawathaschools/onlineapp/
Come be part of an amazing team! . . #HESRedHawks #HelpWanted #Counselor #SchoolCounselor #HESRedHawks #HMSRedHawks #HHSRedHawkAlumni #USD415 #RedHawkReady #helpwanted #job #jobs #NeedWorkWednesday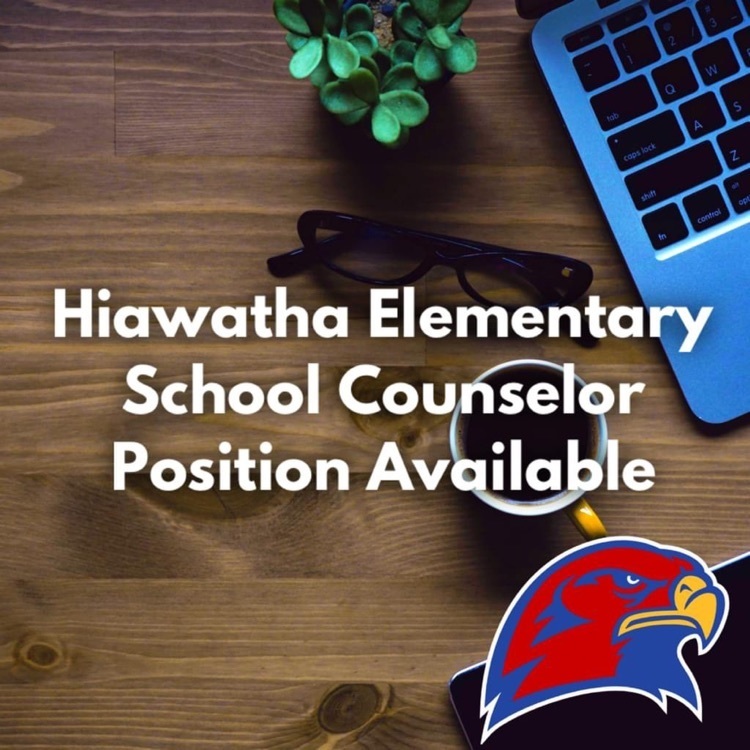 Hiawatha USD 415 is currently accepting applications for custodians. Applications can be obtained at the Board of Education office 706 S 1st St. or by calling 785-742-2224. Or apply here:
https://www.applitrack.com/hiawathaschools/onlineapp/
PURPOSE: Keeps all assigned facilities clean, sanitary and in orderly conditions; maintains grounds, provides classroom and program support by performing duties assigned by Building Principal. #HESRedHawks #HelpWanted #Counselor #SchoolCounselor . #HESRedHawks #HMSRedHawks #HHSRedHawkAlumni #USD415 #RedHawkReady #helpwanted #job #jobs #NeedWorkWednesday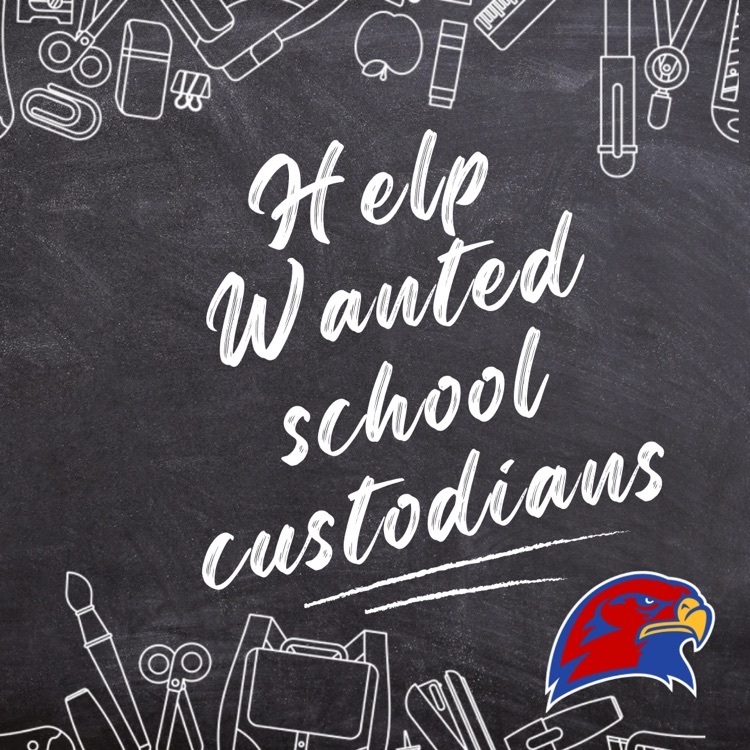 Route Drivers, Activity Drivers and Subs Needed: . We need sports and field trip drivers. If you are going to the games anyway then you could get paid to go, get into the games free (home games too) and get paid while you are there. . We also need substitute drivers for our bus routes. . A Class B or A CDL with School Bus & Passenger endorsements is required. All training is provided and paid for by USD 415. . Starting pay is $20/hour for drive time and $10/hour for layover/sit time. . Contact Jim Farris at (785)741-2777 (text or call) or email
jfarris@usd415.org
for details. . . #HESRedHawks #HMSRedHawks #HHSRedHawks #HHSRedHawkAlumni #USD415 #RedHawkReady #helpwanted #job #jobs #bus #busdriver #busseivers #NeedWorkWednesday
Bus Mechanic Full-Time with benefits Pay is commensurate with experience and/or skills Contact: Chris Morey 785.742.2224 . . #HESRedHawks #HMSRedHawks #HHSRedHawks #HHSRedHawkAlumni #USD415 #RedHawkReady #helpwanted #job #jobs #bus #busdriver #busseivers #NeedWorkWednesday