Now accepting 3 & 4 year-old at-risk preschool applications for the 2023-2024 School year *Must be 3 years of age on or before august 31, 2023 but cannot have reached 5 years old See application for additional criteria. Applications are available Online:
https://www.hiawathaschools.org/
Or at Hiawatha Elementary School 600 Miami St, Hiawatha, KS 66434 785-742-7181 #hesredhawks #usd415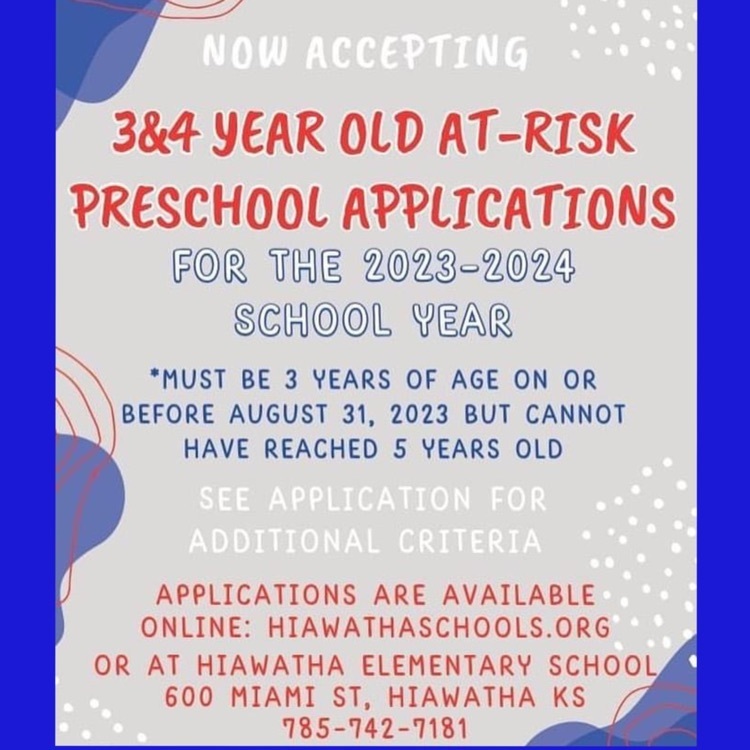 Workbased Learning Spotlight: Grace Jones, Dr. Jordan Haedt, DDS For my health internship, I go to Dr. Jordan Haedt's dental office every other day. I follow her or one of the hygienists around and watch them interact with patients. This experience has truly taught me what to expect in my future, as Jordan is always real with me and lets me know the positives and negatives of all situations. Her office has shown me what a positive work environment should look like and that communication is key. Jordan took my spark of interest in dental hygiene and turned it into something that I am 100% sure I want to do. This class is one I look forward to because every time I leave I am more excited for my own future in this career.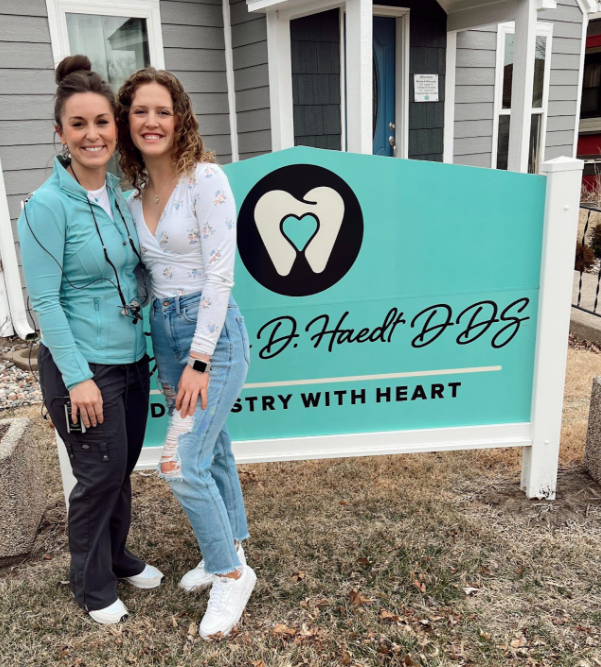 Jere Bruning FFA Chapter Leadership Award: ADDY KOPP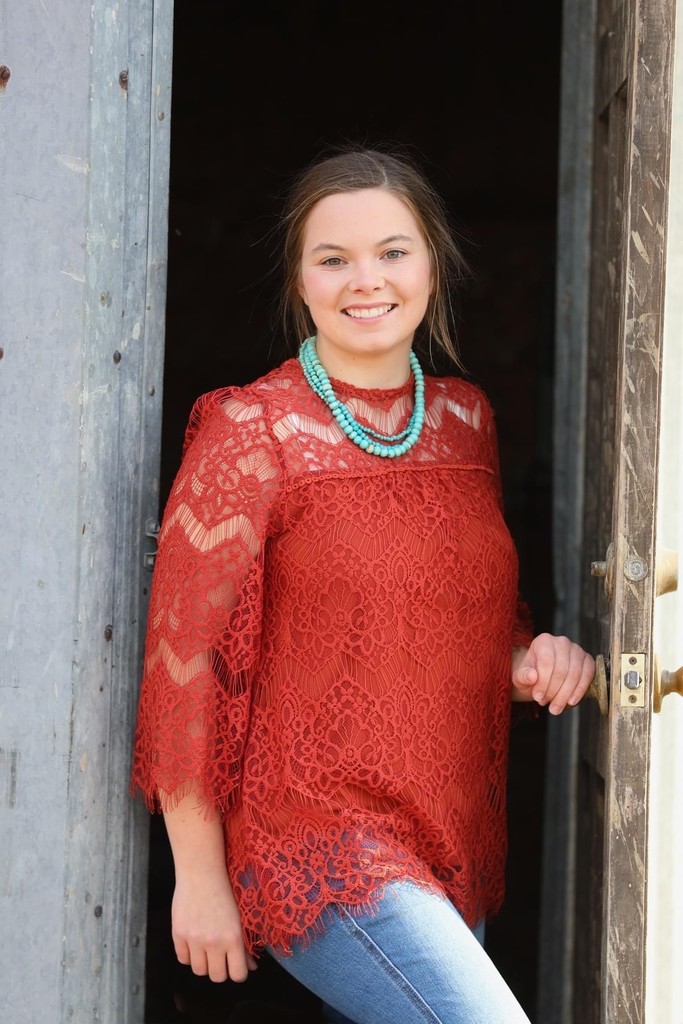 Who: Boys and Girls, Grades 5th-12th – See below for specific session times Date: Grades 9-12: June 5th– August 10th - Grades 5-8: June 5th August 4th. Cost: $20.00 Per Student – Payment is due to the high school office 1st week of weights Location: Hiawatha High School – Students will need to use gym doors for entrance 9th-12th Boys: Monday-Thursday, 6:30 AM – 8:00 AM 9th -12th Girls: Monday-Thursday, 8:15 AM- 9:30 AM 7th-8th Boys and Girls: Monday-Thursday, 9:45 AM – 11:00 am 5th and 6th boys and girls: Monday-Thursday, 11:15AM - 12:15PM This program is designed to enhance strength, speed, and explosiveness for all Red Hawk athletic teams, male and female. The program is made up of weight training, sprinting and agility exercises. Students who make 80% summer weight attendance will receive a t-shirt. Contact Coach Downard at
mdownard@usd415.org
with any questions. Please fill out the correct grade summer weights enrollment form listed below. High School Boys and Girls - Grades 9-12 for the 23-24 school year.
https://forms.gle/L4GHzTDa2jeN3sFW7
Middle School Boys and Girls - Grades 7 and 8 for the 23-24 school year.
https://forms.gle/GQCVVHFh6tuwk6Nr7
5th and 6th Grade Boys and Girls for the 23-24 school year.
https://forms.gle/jT5CC6YftY6LzMUn6
#HMSRedHawks #HHSRedHawks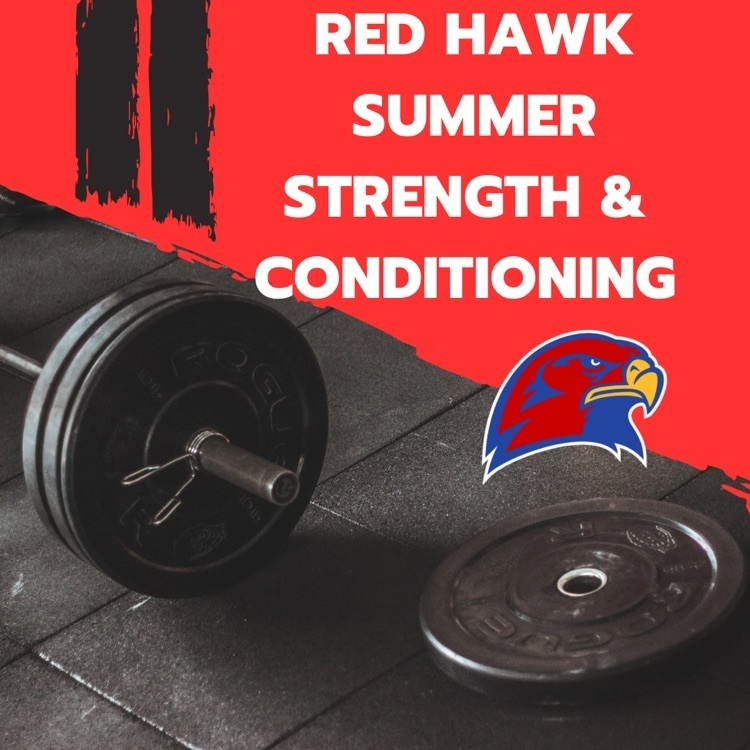 HES End of the Year Staff Breakfast! #HESReDHawks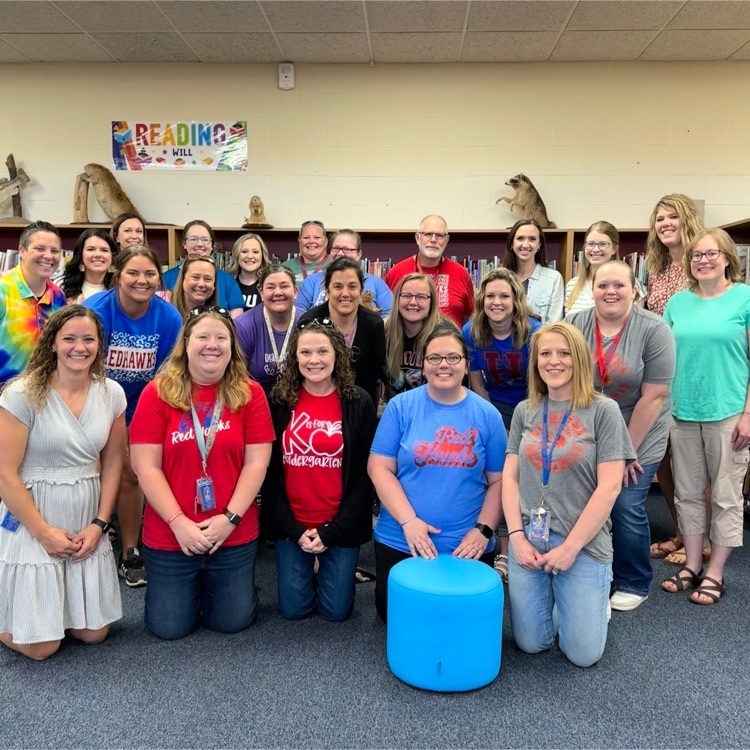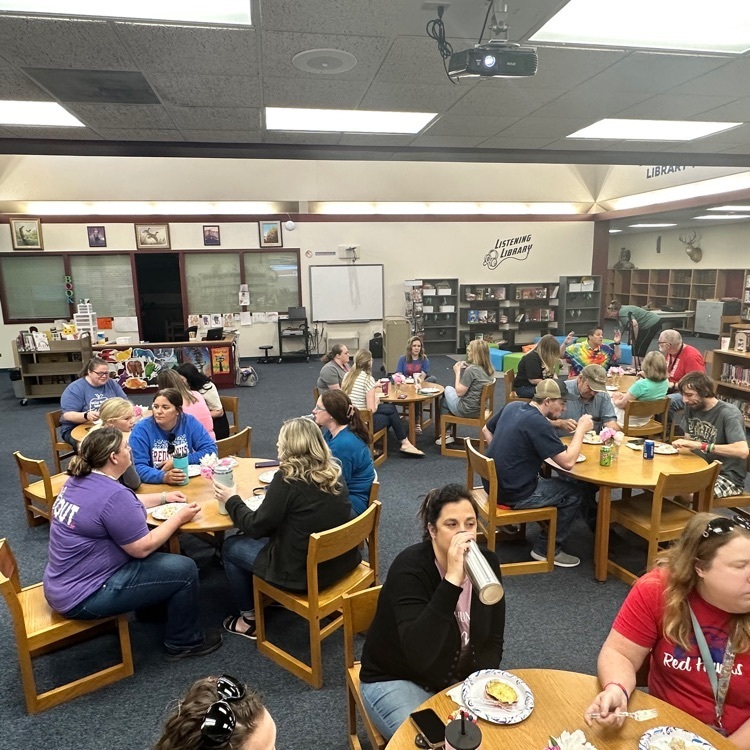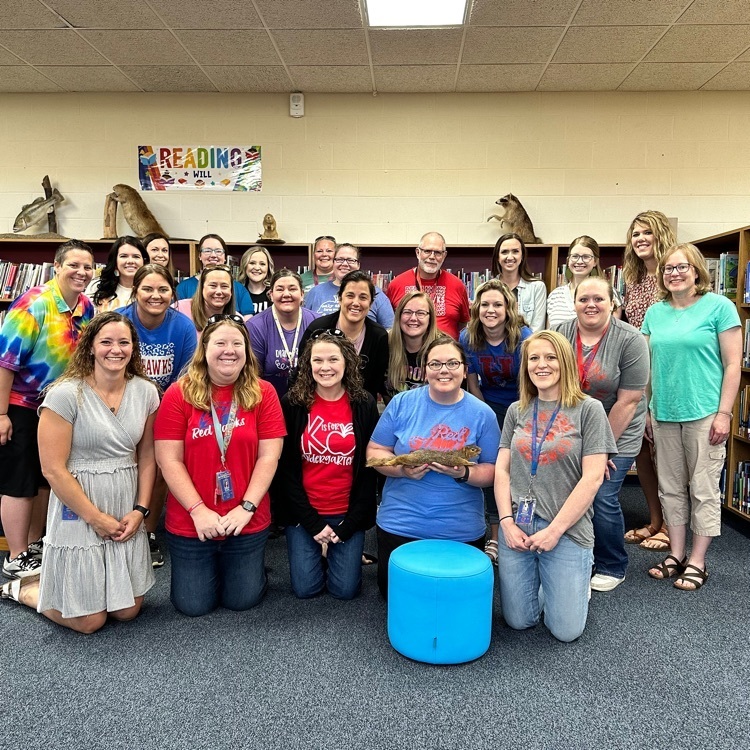 A big THANK YOU to DeeAnn Hinkle and Casey Frey with Aflac insurance for the sweet treats to end our school year!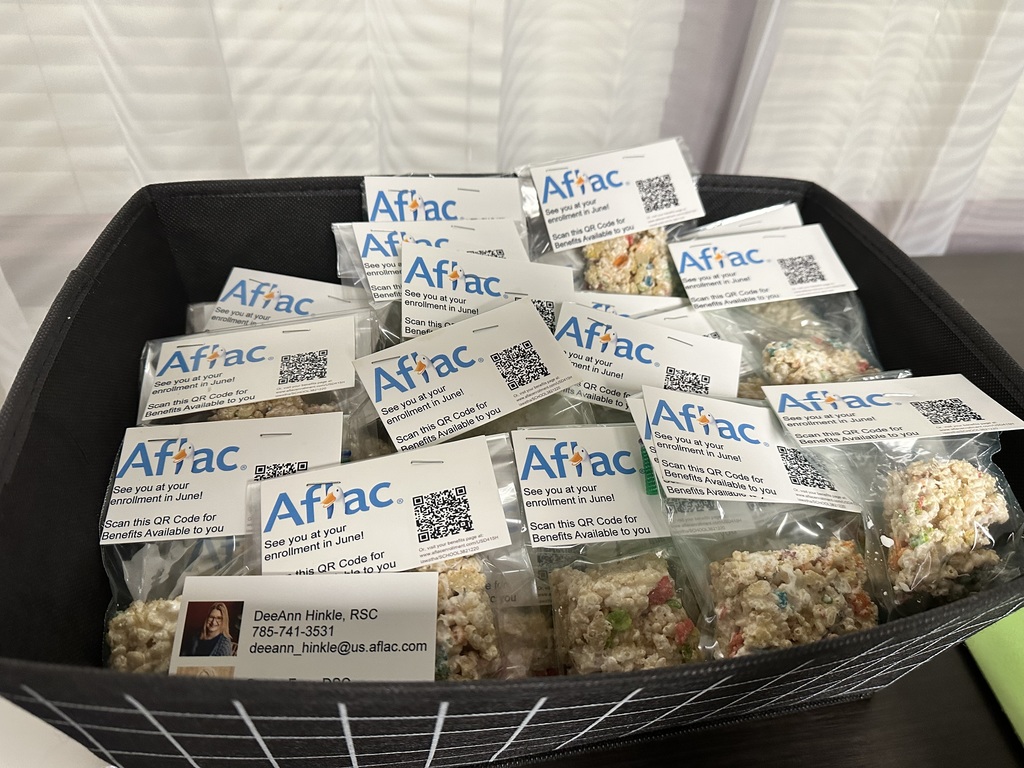 Recently, junior student Nevaeh, was diagnosed with a rare neuroendocrine carcinoid cancer. Teacher Kelli Cheek and the Red Hawk Stop organized a t-shirt fundraiser for Nevaeh. Yesterday, they presented a check to Nevaeh & her family.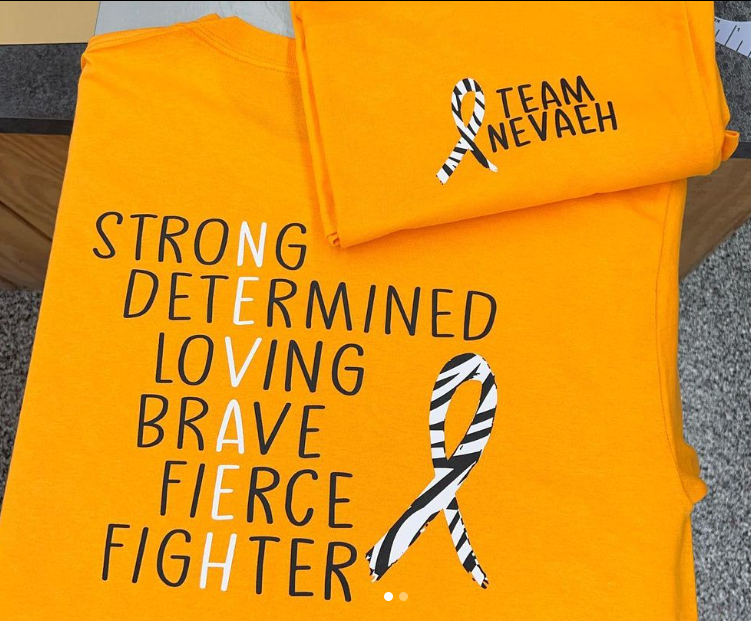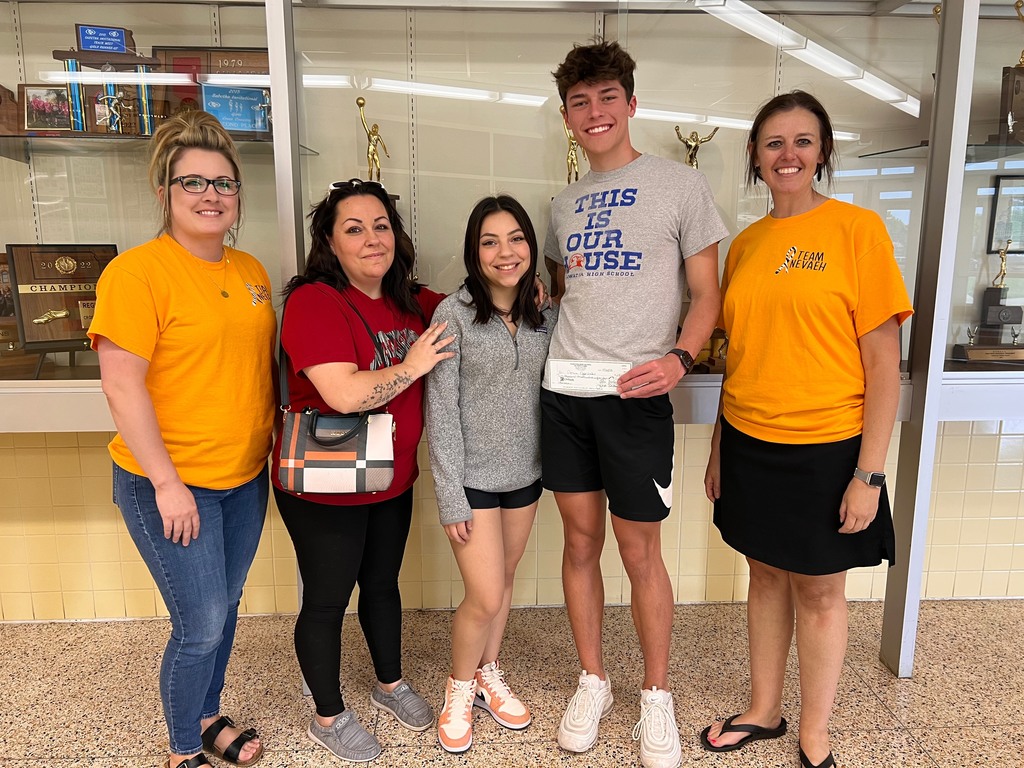 HMS Summer School Information: Dear Parent(s) and Guardian(s), We will be offering a 4 week summer school program for all students currently enrolled in grades 5, 6, 7, and 8. The program will begin on June 5th and will run through June 29th. It will provide students with additional academic instruction in math and reading. We will also incorporate different activities involving science, art, and cooking. • Class time is 8:30-12:00 • Lunch will be served from 12:00-12:30 each day (Free) • Summer school will be Monday-Thursday • There will be no summer school on Fridays • Classes will be held at Hiawatha Middle School • A grab and go breakfast will be provided with no cost to the student. • Transportation will likely be provided from specific pick-up areas around Hiawatha and surrounding communities. Summer school will focus on math and reading skills along with activities to enhance the learning environment and allow students to engage in fun educational activities as well. We will be accepting enrollments through May 12, 2023. If you would like your child to be part of our summer school program, please fill out Google Form by May 12. If you cannot access the Google Form, please contact Kim Krauter. Google Form:
https://tinyurl.com/2023HMSSummerSchool
If you have any questions please contact Kim Krauter, School Counselor, at Hiawatha Middle School at 785-742-4172 or by email,
kkrauter@usd415.org
. Sincerely, Kyley Gatz, Principal Kim Krauter School Counselor & HMS Summer School Coordinator #HMSRedHawks #SummerSchool
USD 415 will be hosting an Entry Level Driver Training (ELDT) class and CDL Exam Proxy event on July 6 & 7, 2023 at the Hiawatha High School. Upon completion of the class and a passing grade on the CDL exam you will be ready to train behind the wheel and that will be done for prospective USD 415 Bus Drivers at our bus barn. This link contains the information needed:
https://events.ksde.org/Default.aspx?tabid=861
You will need to register in order to do the class and take the exam. Contact Jim Farris by email at
jfarris@usd415.org
for more information (Copy the link to open in a browser) 🔴🔵 #HESRedHawks #HMSRedHawks #HHSRedHawks #HHSRedHawkAlumni #USD415 #RedHawkReady 🔴🔵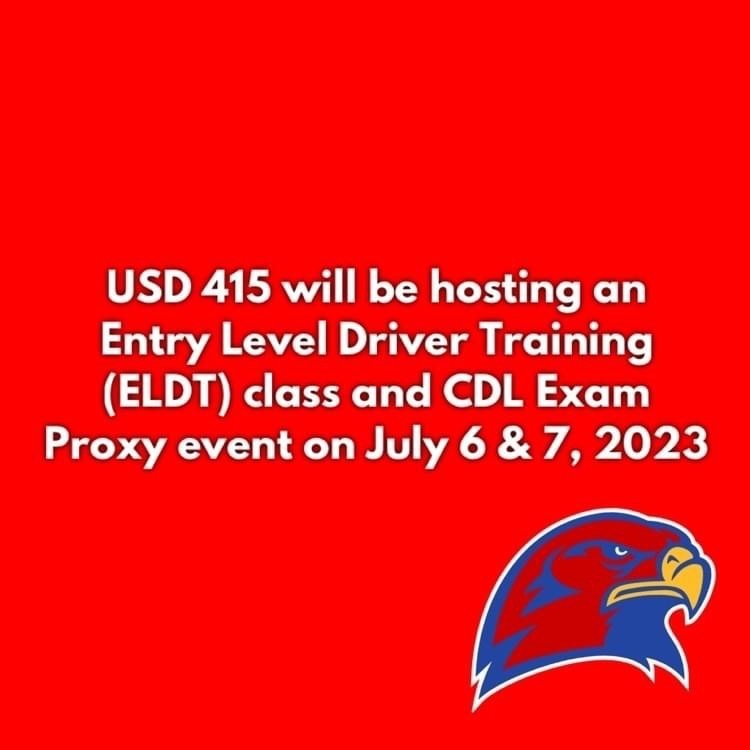 Opaa (USD 415's food service) is seeking new talent for our 2023-2024 school year! Apply at www#opaajobs.com #HelpWanted #HESRedHawks #HMSRedHawks #HHSRedHawkAlumni #USD415 #RedHawkReady #helpwanted #job #jobs #NeedWorkWednesday #workwednesday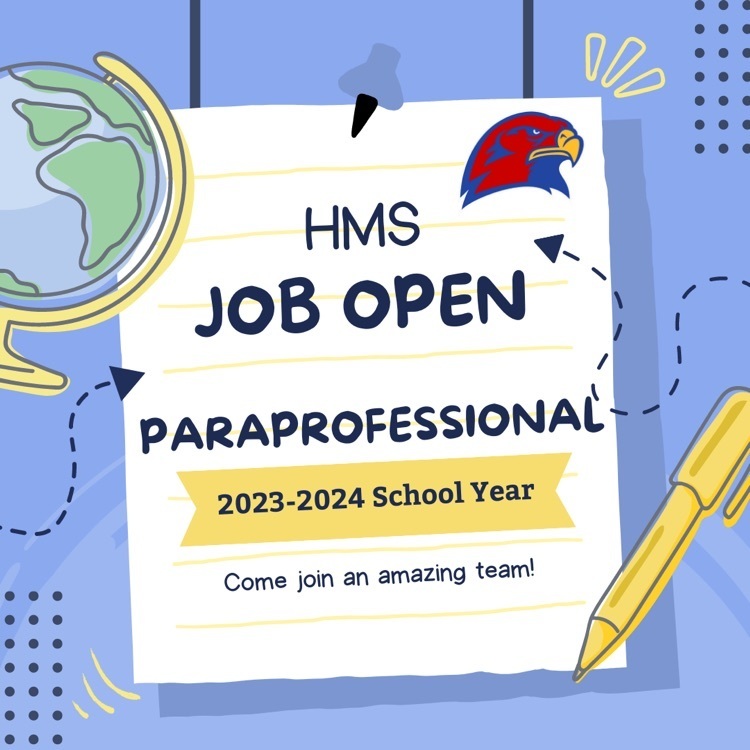 HHS is hiring an assistant volleyball coach for the 23-24 school year! Apply online at hiawathaschools.org #HHSSRedHawks #helpwanted #workWednesday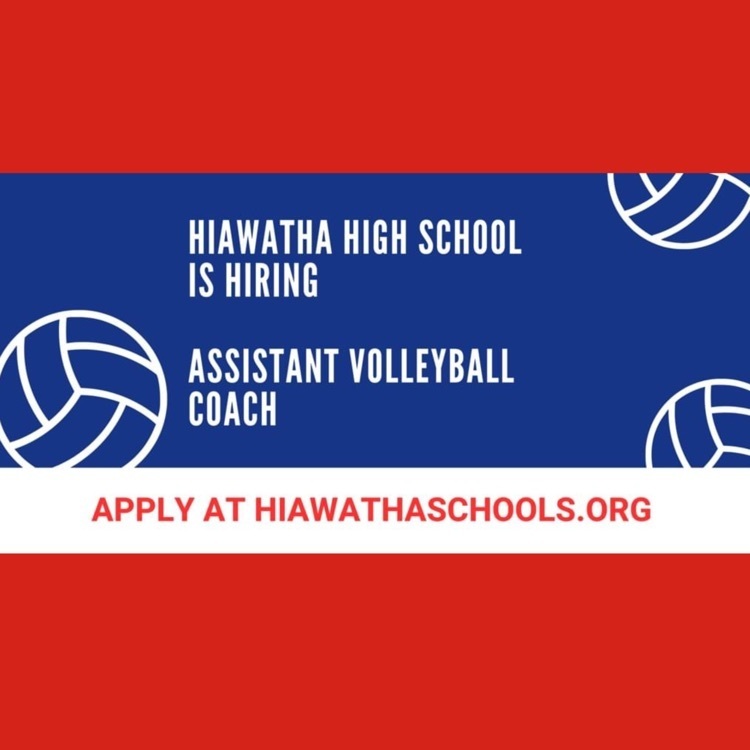 HHS is looking for a high energy assistant football coach for the 23-24 school year! Apply online at hiawathaschools.org #HHSRedHawks #helpwanted #workWednesday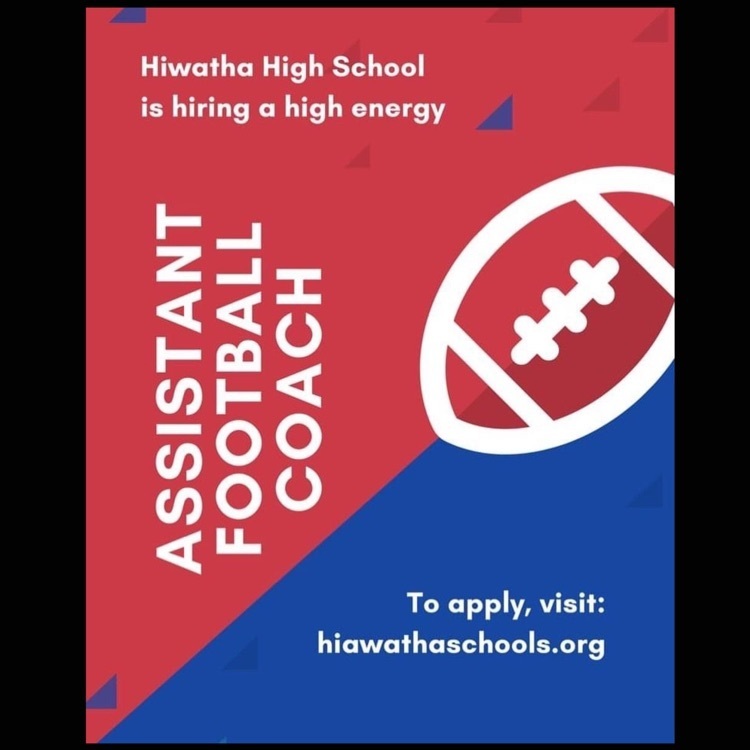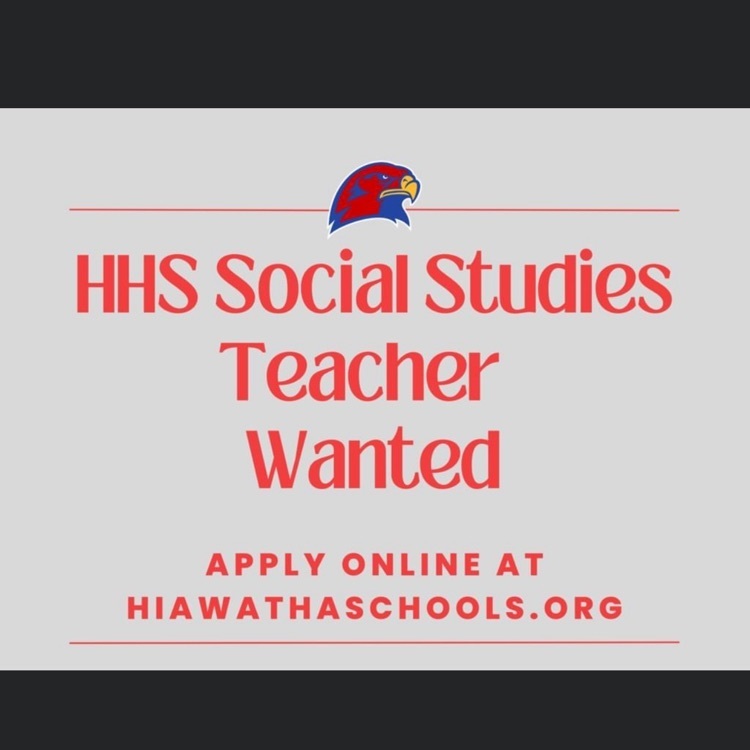 Teammates Mentoring of Hiawatha is part of the Community Foundation and will be taking part in Match Day. Match Day will take place May 26th-May 29th. Teammates is a mentoring program for 5-12 graders in Hiawatha. It is a school based program, meaning all meetings take place during school hours and in the school buildings. We currently have 25 matches and have more students sign up each day. Donated money will go towards mentor/mentee events, training, appreciation activities, and more. Please consider donating to this great program! You may make a check payable to Hiawatha Community Foundation or pay online during the event. Please note that funds won't be matched online unless they are given from May 26th -29th. Attached is a form with instructions on how to donate. Thank you for your support! Match Day Donation Form:
https://5il.co/1tp21
Match Day Letter:
https://5il.co/1tp22
Website:
https://www.givebacktomoveforward.com/nonprofits/Hiawatha-Teammates
#HMSRedHawks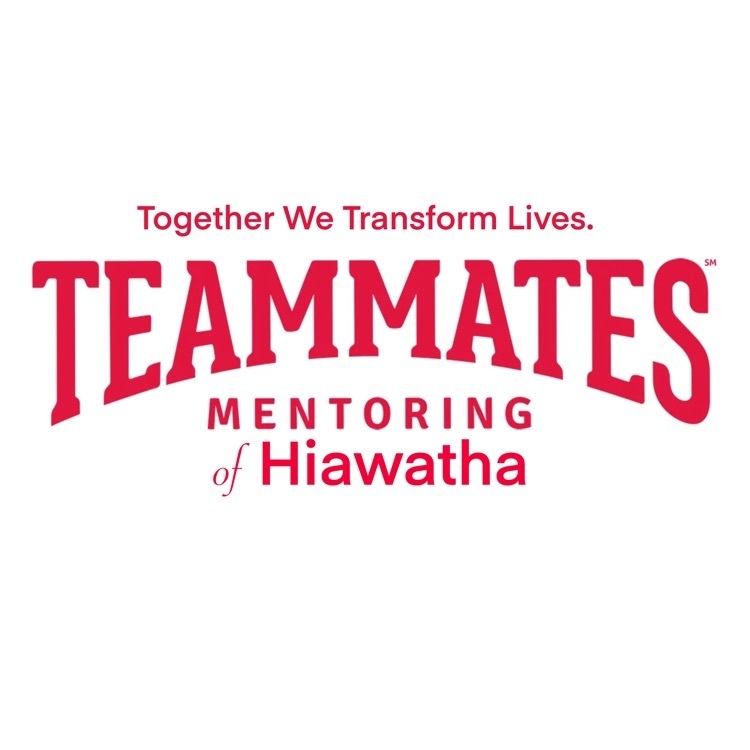 Outstanding Senior Math Student: Josephine Delaney
Outstanding Senior Spanish Student: Anthony Anderson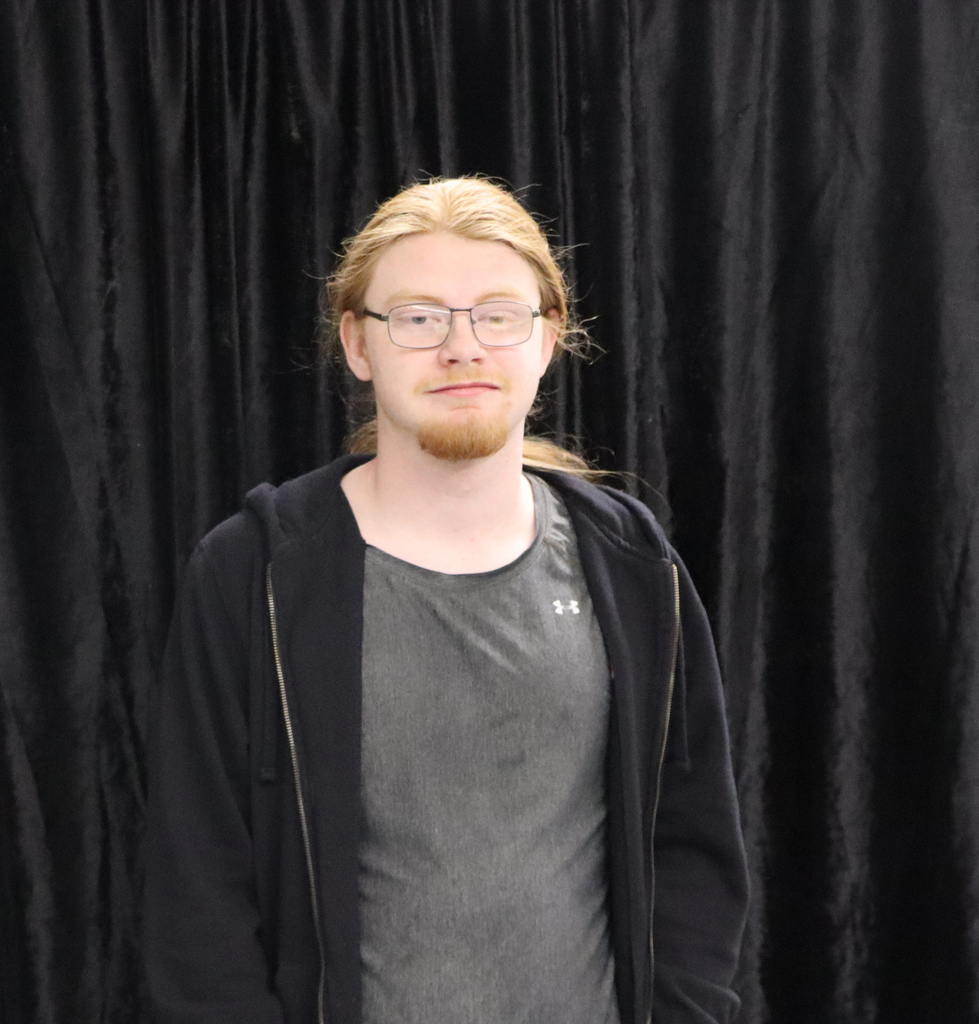 Outstanding Senior English Student: Camden Thonen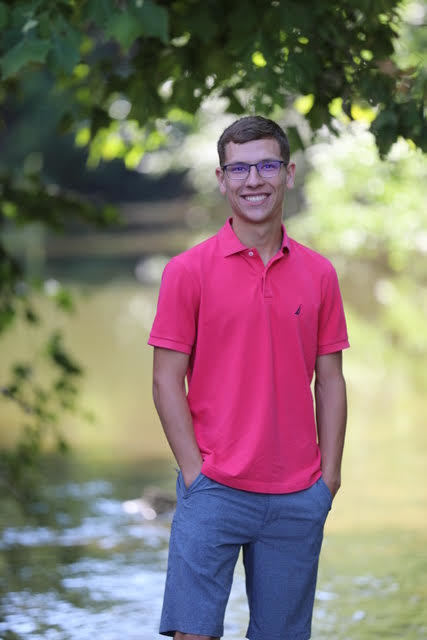 Most Active Senior Ag Student: Addy Kopp