Sidney Johansen, Ruth Cox Scholarship recipient!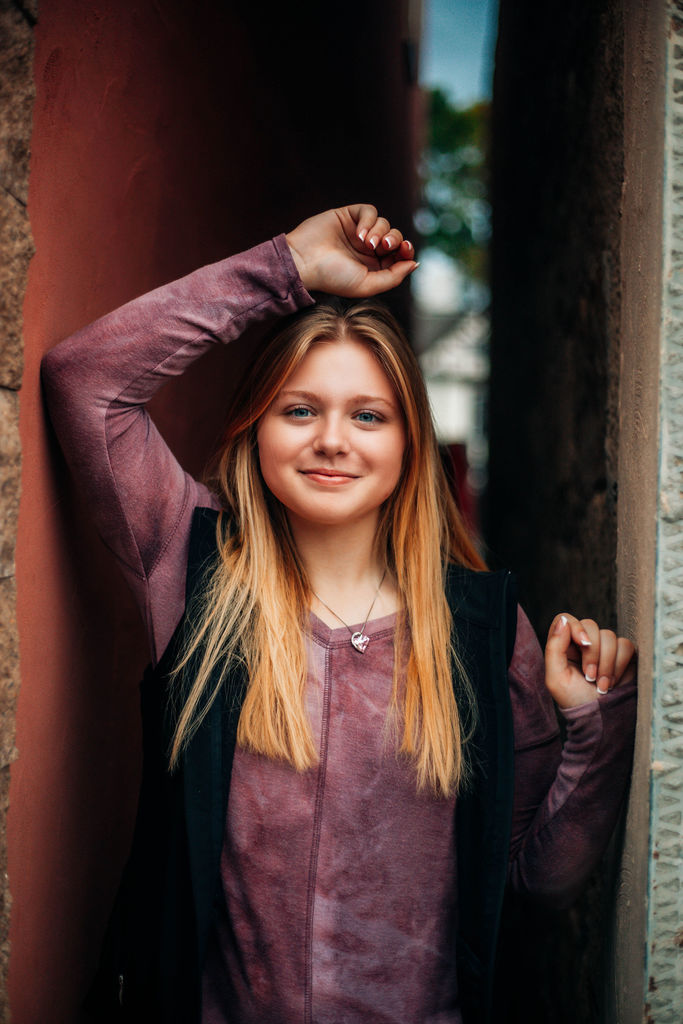 Isabel Salcedo, Phyllis Jeanne Byer Kidwell Scholarship recipient!
Sidney Johansen, Genevieve Strahan Scholarship recipient Genevieve Strahan was a lifelong resident of Brown County. She graduated from Hamlin High School in 1929 and attended college at Washburn University and Emporia State Teachers' College, graduating in 1933. She was a long time public school teacher and administrator.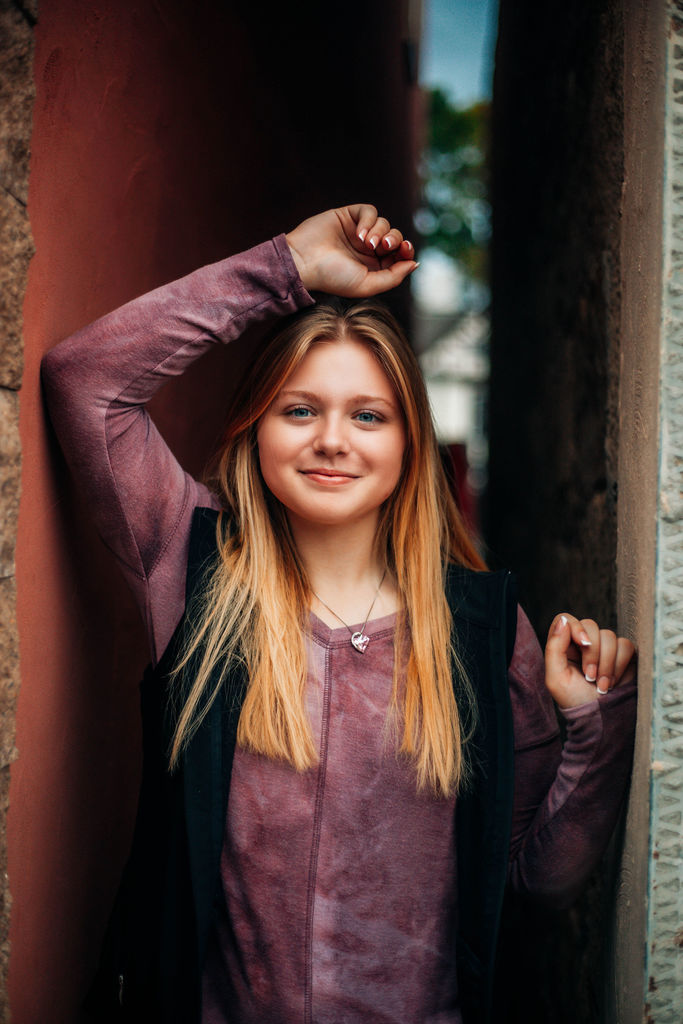 Carli Mueller, Elizabeth Hinton, Karin Moorhous & Kiara Stone, Middlebrook Scholarship recipients! Created by H.O. and Helen Middlebrook in memory of their son, James Holmes Middlebrook, who died in infancy. Distributions began in 1945, the year James would have entered college. The Middlebrooks themselves were administrators until 1962, when H.O. Middlebrook passed away. His will stated that the scholarship be preserved in a permanent trust, with Citizen's State Bank & Trust Company as successor administrator. The one-year scholarship was designed to help college students through their critical freshman year.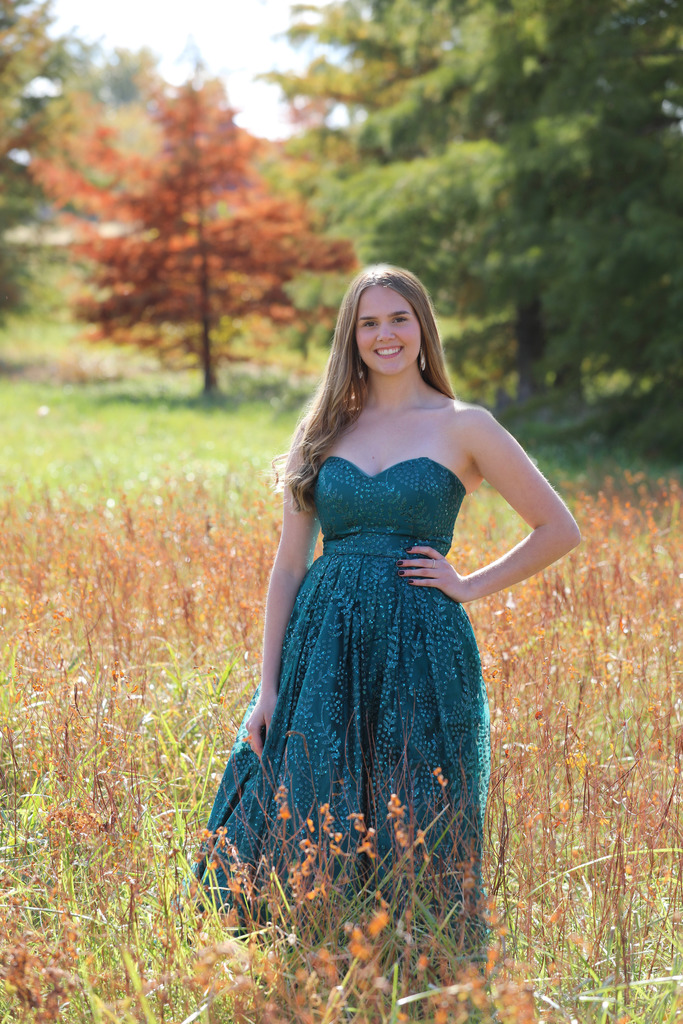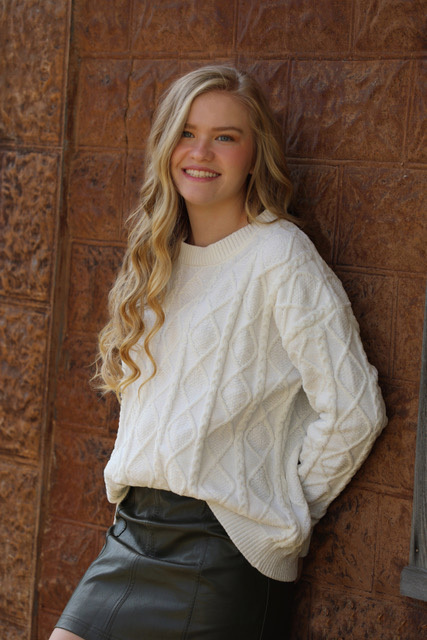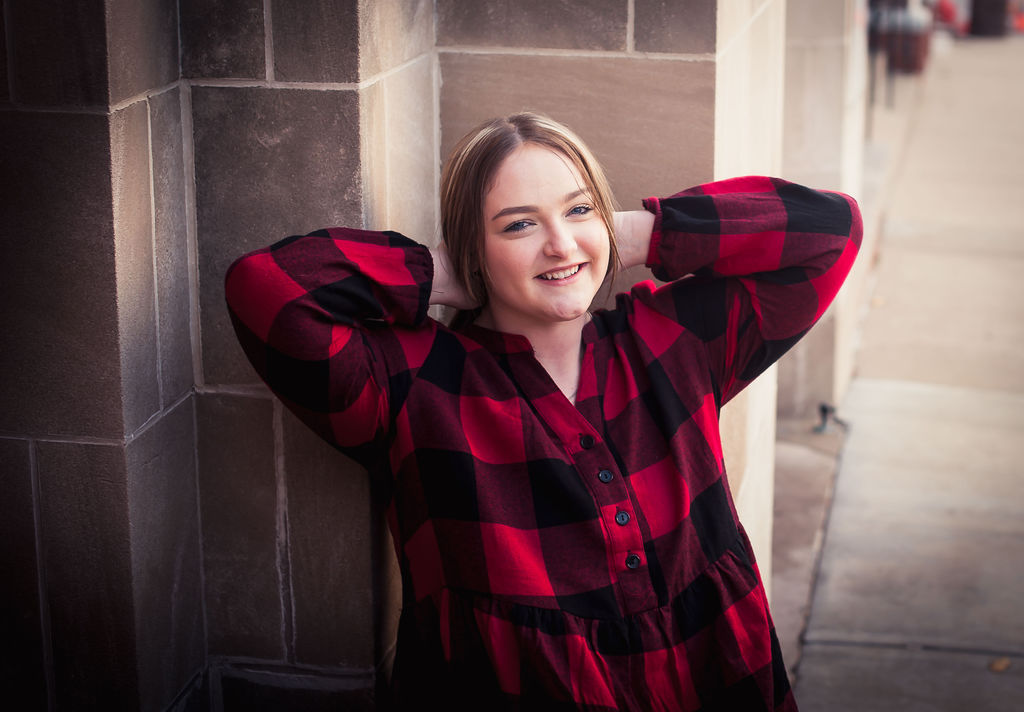 Dalton Simmer, Dale Strahan Scholarship recipient! Dale Strahan was a lifelong resident of Brown County. He was an avid golfer and a lifetime member of both the Hiawatha Country Club and Horton Country Club. This scholarship is awarded to individuals seeking a career in golf management or who have participated in high school golf.
Lakyn Leupold & Kylie Nelson, A.B. & Dana Foster Keith Scholarship recipients! Awarded to a Hiawatha High School graduate attending the University of Kansas. This scholarship was established in 1977 by the Keith's three children. Mr. & Mrs. Keith were native Kansans, both born in 1898—she in a sod house on the Ness County Prairie and he in Dexter. They married in 1926 while both were teachers at Kinsley High School. In 1931 they moved to Hiawatha, where they established a real estate and insurance firm. Mrs. Keith continued in the classroom until her retirement in 1967, and together their service in public schools totaled 48 years. Mr. Keith died in 1958 and Mrs. Keith in 1975.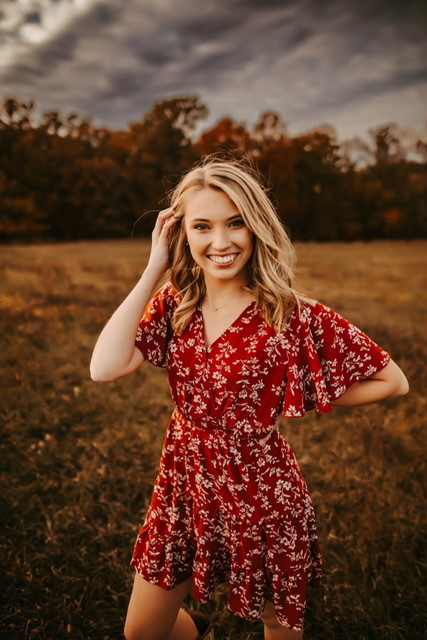 Paul A. & Daisy E. Schuneman Scholarship Recipients! Created a trust to benefit graduates of U.S.D. #415, who plan to study in the fields of education, health care, or a vocational trade. Paul and Daisy lived very conservatively and left their entire estate to the Hiawatha Community.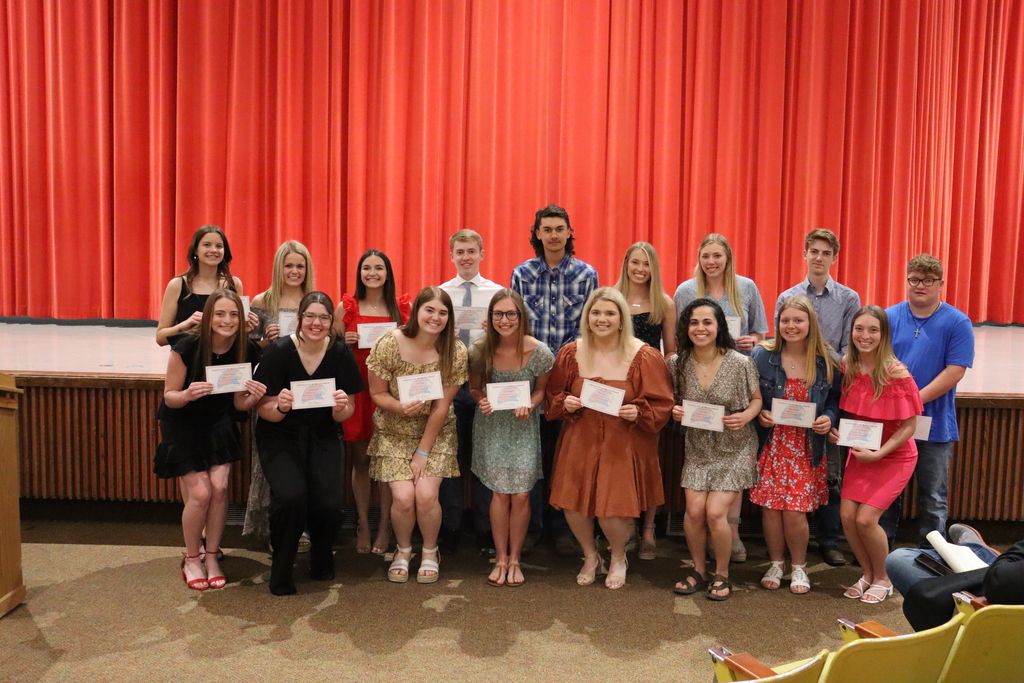 Lakyn Leupold, Joel Bryan, Clara Lindstrom & Sarah Madsen, State Farm Community Involvement Scholarship recipients! Intended to reward a history of community involvement for a deserving senior, with plans to pursue any form of post-secondary education or training, with consideration to participation in extracurricular activities, community clubs or other active groups that benefit the community, as well as individual experience serving the community, along with overall personal academic success.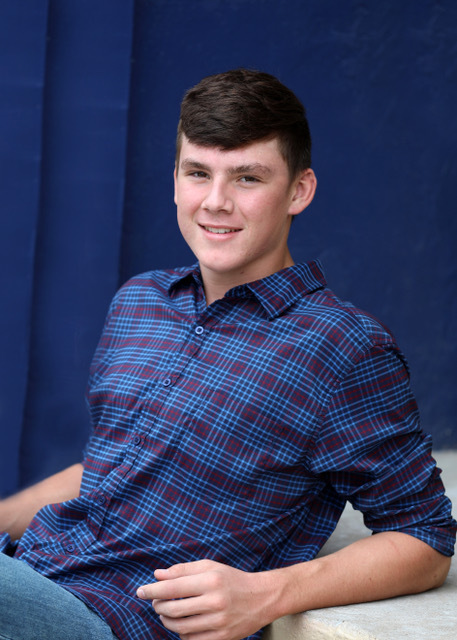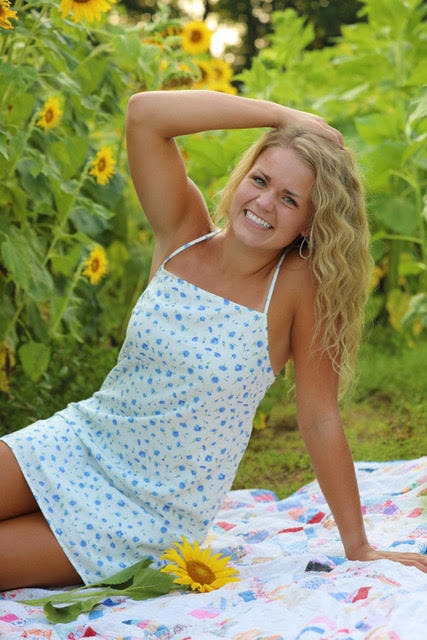 Hiawatha High School has been designated an Apply Kansas All Star School for 2022. Apply Kansas, FAFSA completion night & Post Secondary Signing Day events were held throughout the year to help senior students prepare for post secondary life!
Hiawatha High School is seeking a high energy FACS teacher!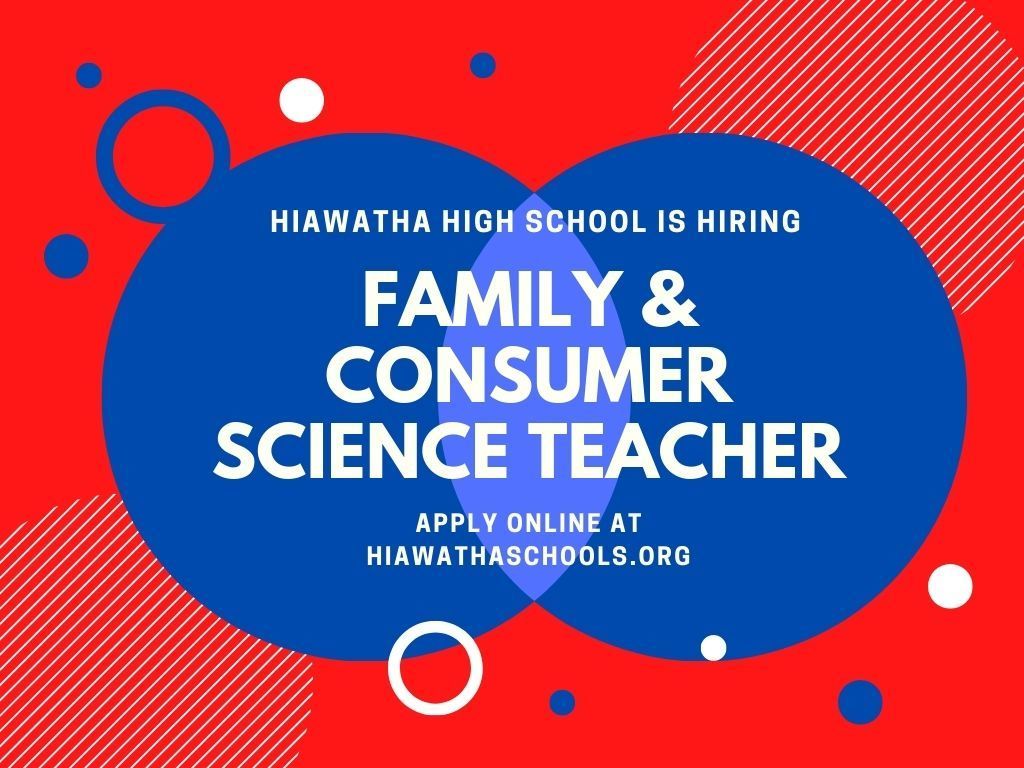 Hiawatha High Schools is seeking a high energy baseball assistant coach!
Hiawatha High School is seeking a high energy boys basketball coach!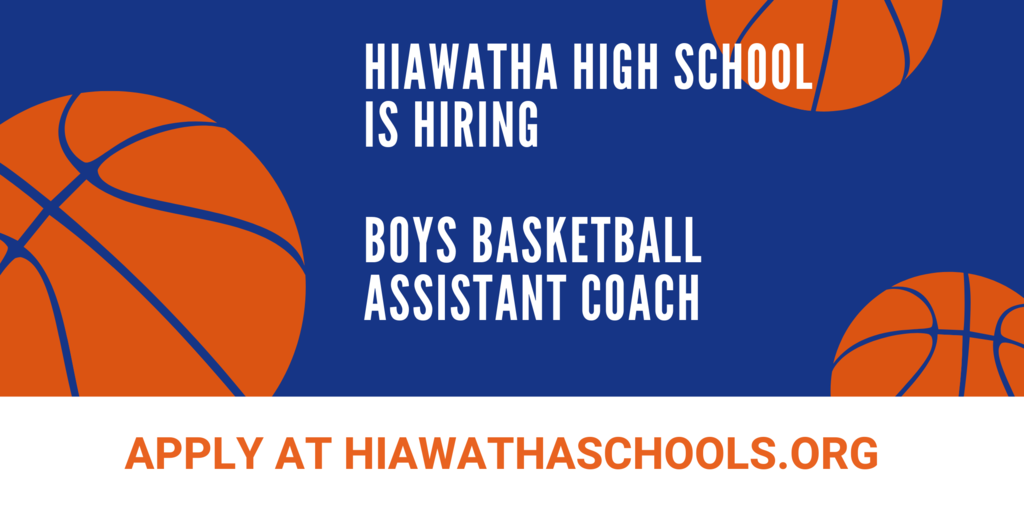 Juniors & Seniors, don't forget about the Redhawk First Steps Scholarship! Here is the application:
https://5il.co/1arcg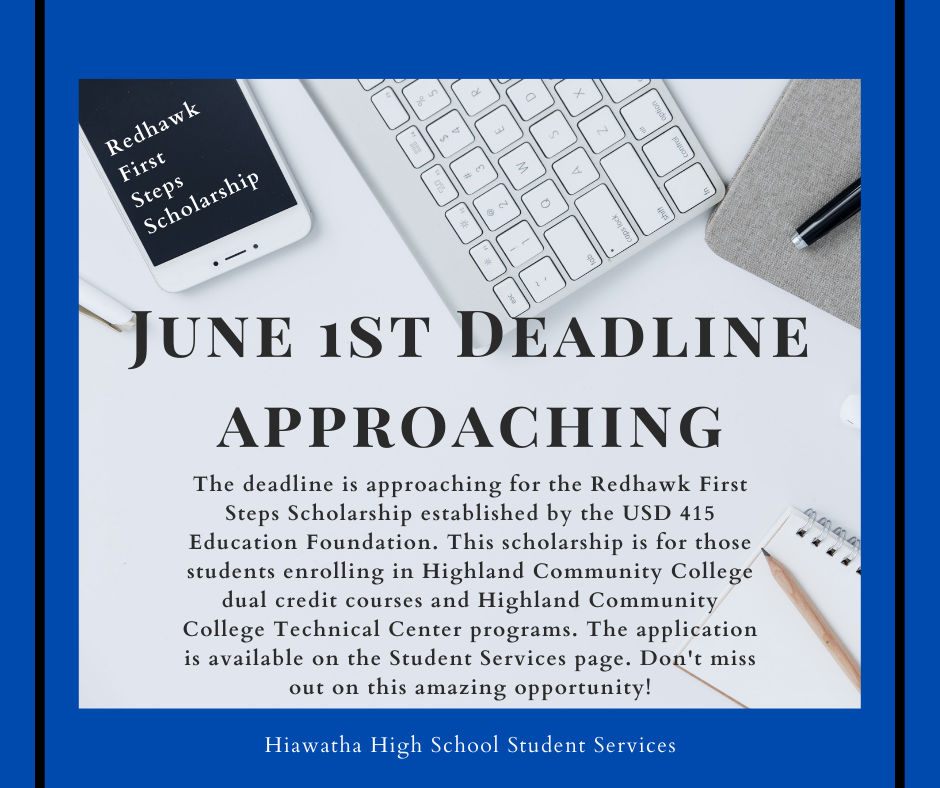 Clara Lindstrom, Pony Express Riders of Kansas Scholarship Essay Contest winner!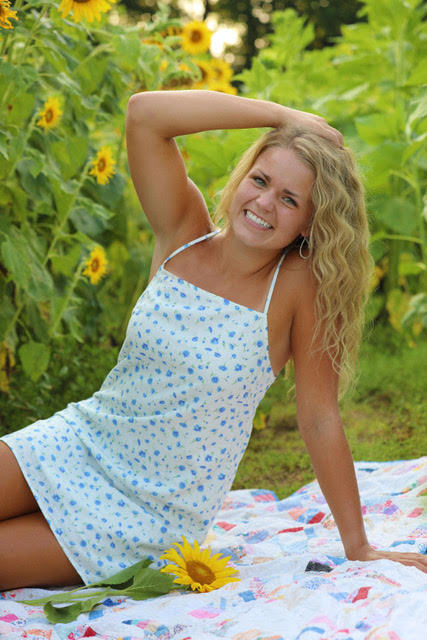 Sidney Johansen & Trenton Sharp, Edna Mae Schmitt Scholarship recipients Recipients of this award shall demonstrate high moral character and integrity, self-discipline and self-motivation and demonstrate desire and promise with average academic ability. Recipients must be graduates of USD 430 South Brown County or USD 415 Hiawatha. Students living in Powhattan City & within the original Powhattan School District have priority.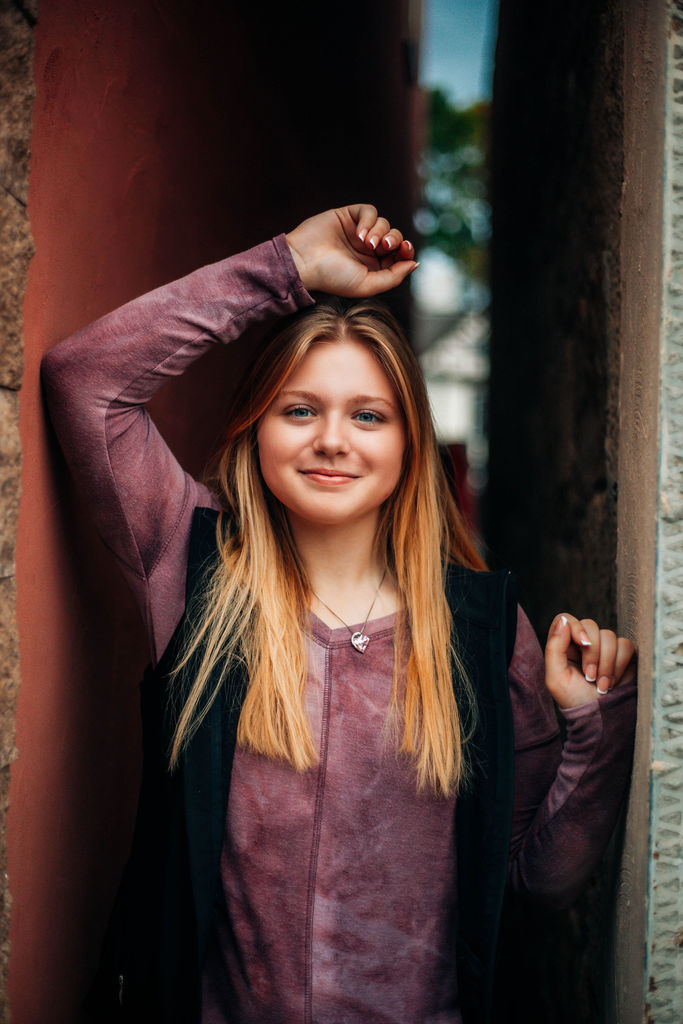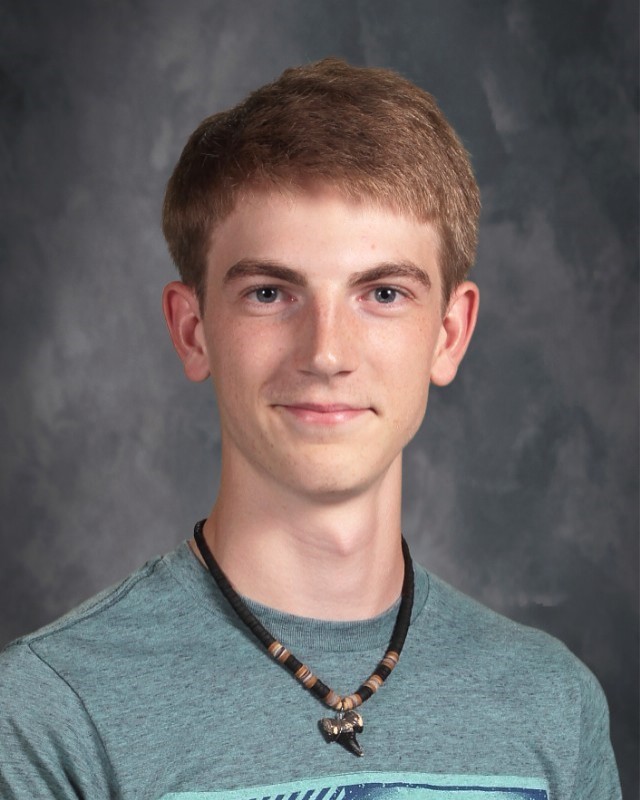 Jacob Reiger, Brown County Farm Bureau scholarship recipient!
Allison Arment, Hiawatha High School Student Council Scholarship recipient!
Karin Moorhous, Sarah E. Crow Scholarship recipient!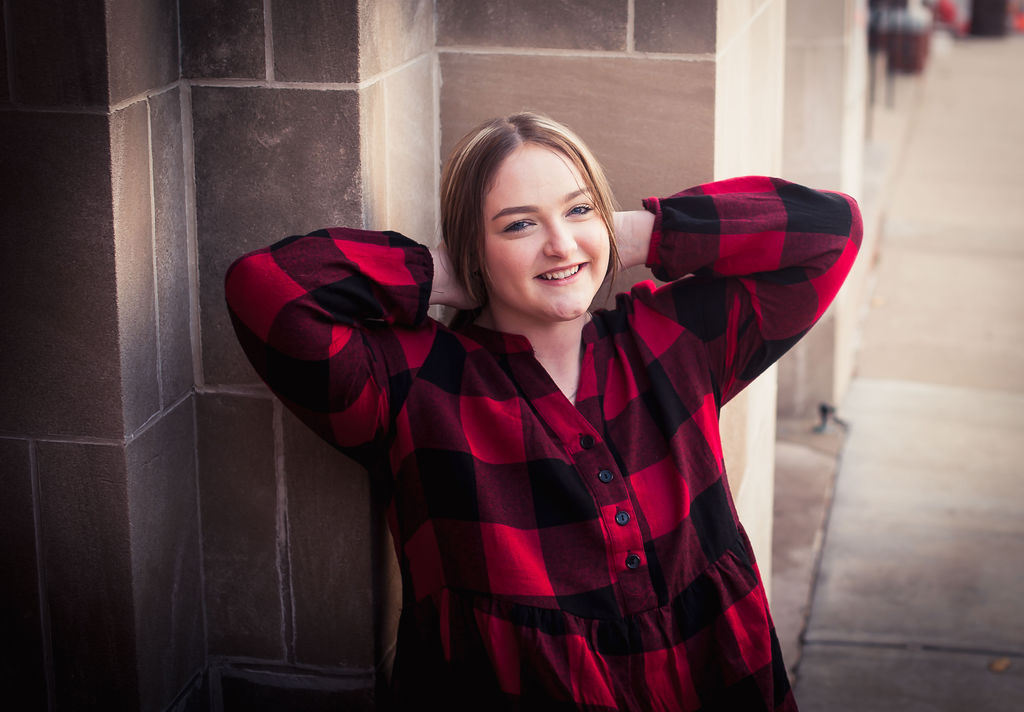 Jacob Rieger & Sidney Johansen, Powhattan Auxiliary Post #373 scholarship recipients!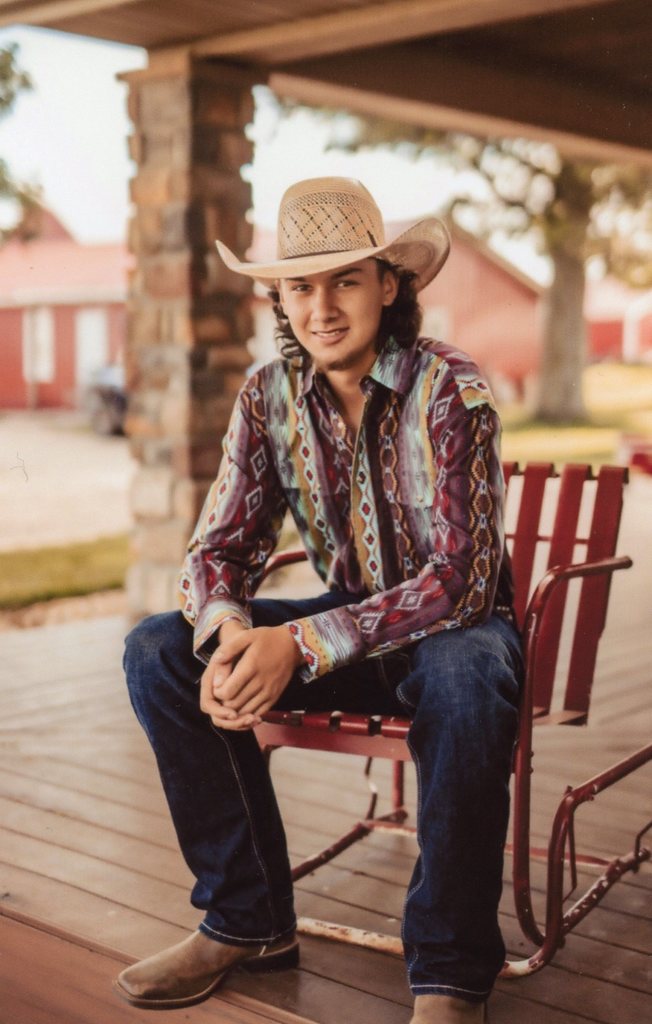 Mikayla Simmons, Jacob Rieger, Kylie Nelson & Isabel Salcedo, recipients of the Jade Millwrights Scholarships! A local company that was founded in 2005 by father and son, both Hiawatha High School graduates. This scholarship was established to give back to the community that supports them. Their goal is to continue to provide locally talented employees with respect and admiration to prosper in their professional and personal lives. They value education, hard work, and dedication. Most of their employees are in the Hiawatha School District.