ATTENTION HMS STUDENTS: Student Council is pleased to host the Talent Show this December on either the 21st or 22nd. It will be a virtual talent show, so here's what you need to do: 1. Decide on what you want to share. Think about what your hobbies are, and share one with us! You are free to play music, dance, speech, sing, display works of art, juggle, do a comedy sketch, the list goes on. You are able to be a part of a group of up to four students in doing a talent. Make sure any song you sing or dance to has clean lyrics. Not "clean", but clean. No profanity or suggestive content. You are free to do this at home or anywhere outside of school. 2. Submit a three to five minute video of your particular talent to Mr. Sump, who will share it with the student council members for review. 3. The deadline for submitting your video will be December 9. The judging process will take place the next day. 4. If you are selected and you want to improve upon the particular performance you did, you are free to do that and resend it. Otherwise, the original piece will go into a video and shared with the teachers to show to their class on December 21 or 22. 5. There are no prizes or awards. This is not a competition. Good luck, and may the odds be ever in your favor!
HHS Fall awards for Volleyball and Cross Country will be Dec. 7th. Volleyball will be at 7:00 pm followed by Cross Country at 7:30. Masks are required.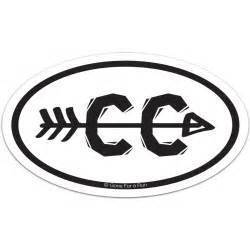 Attention Juniors: Tomorrow Tuesday November 24th is Texas Roadhouse Roll pick up. Please check your emails for your pick up times. Please come at the time you have been scheduled and wear your mask. Pick up will be at HHS front doors.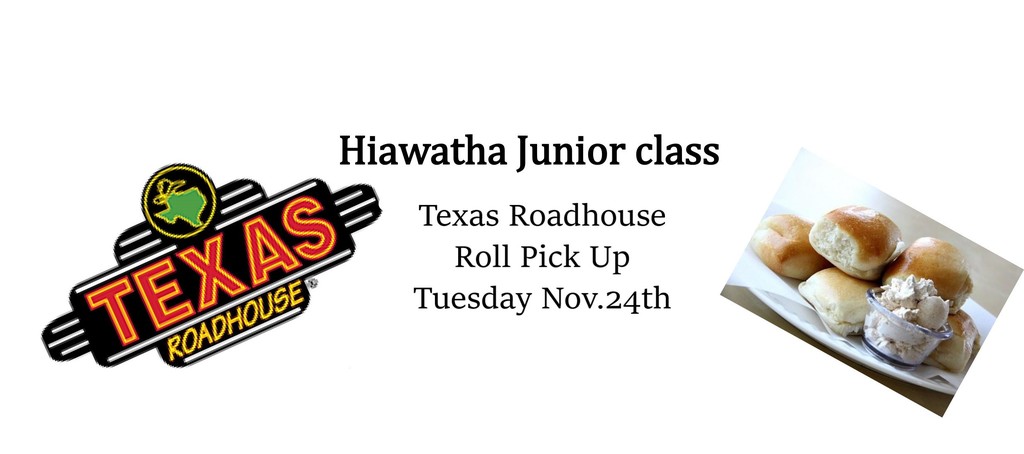 Mrs. Karuter's Counseling Corner: This site is full of resources for not only the students at Hiawatha Middle School, but parents as well. Students and parents will be able to find resources that can help them while they are in the building or learning from a distance. I have also linked all of my lessons for the students to view on the site as well in the student resources section. The lessons come from the Second Step Program we use as a district. Mrs. Karuter's Counseling Corner:
https://sites.google.com/usd415.org/mrs-krauters-counseling-corner/home



If you just picked up your meals at HES and do not have three bags of food you are missing your lunch meals. Please go back to the elementary school to get those. We are sorry for the mix up.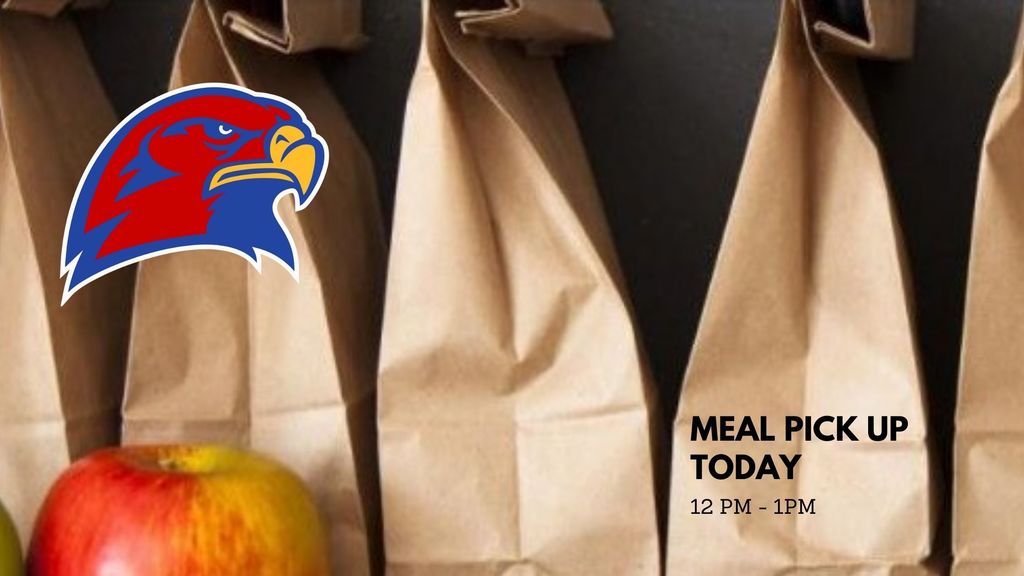 HMS meal pick up is in the south parking lot at the back of the school .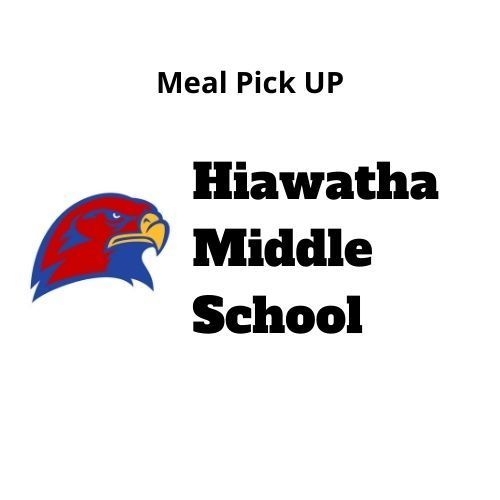 Please remember if you signed up to pick up meals, meal pick up is today 12PM-1PM.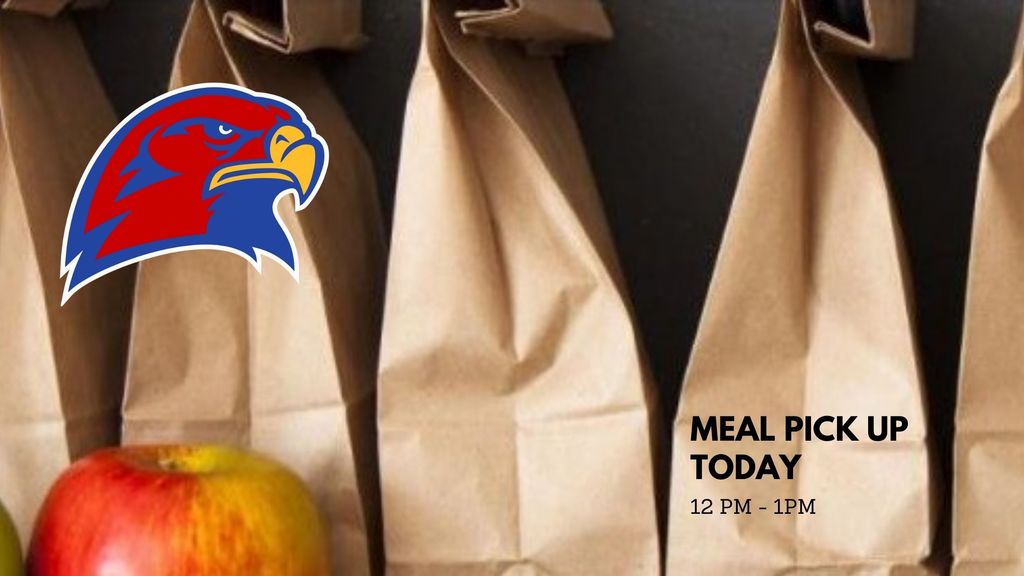 Attention Class of 2021 Scholarship opportunities with deadlines approaching quickly. *Rudd Scholarship * Kansas Masonic Foundation Scholarhship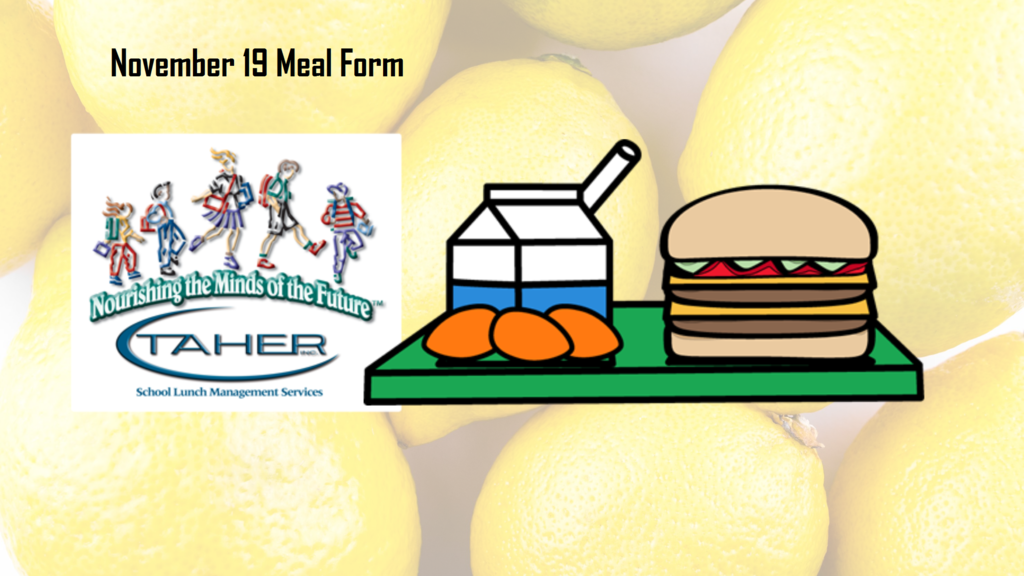 Hiawatha USD 415 Board of Education has a district recognition program to recognize staff members for outstanding work in support of student learning. It is designed with the intention to recognize USD 415 employees that go above and beyond to meet the academic, social, and emotional needs of our district's students. At the November meeting the Board of Education recognized Heidi Diller and Karie Covert for this award. These nominations were received by members of the community. Congratulations Karie and Heidi! We thank you for your dedication to the students of Hiawatha USD 415.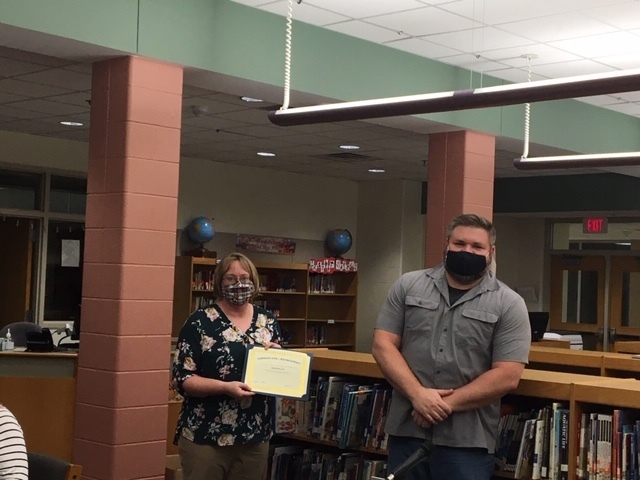 At the November 9th Board of Education meeting the board also recognized three other Hiawatha USD 415 Teacher retirees. Mr. Karl Kliewer taught 20 years for the school district. Mrs. Michelle Vitt taught 35 years total. 23 years of those years for USD 415 and Mrs. Dixie Pethoud who taught 22 years for the district. Our schools will not be the same without these great teachers walking the halls. We appreciate their years of inspiration shared with so many.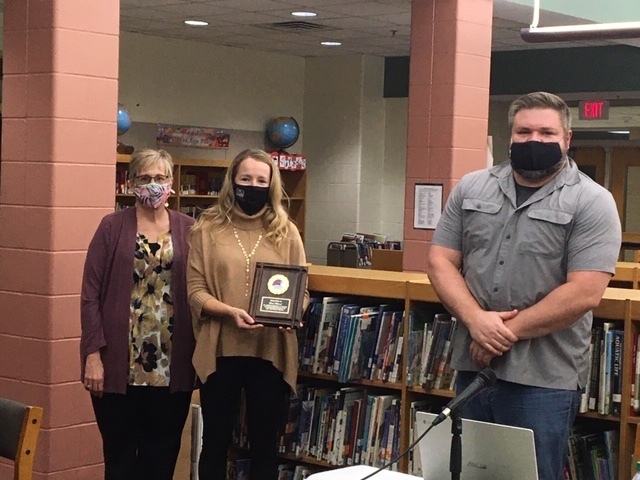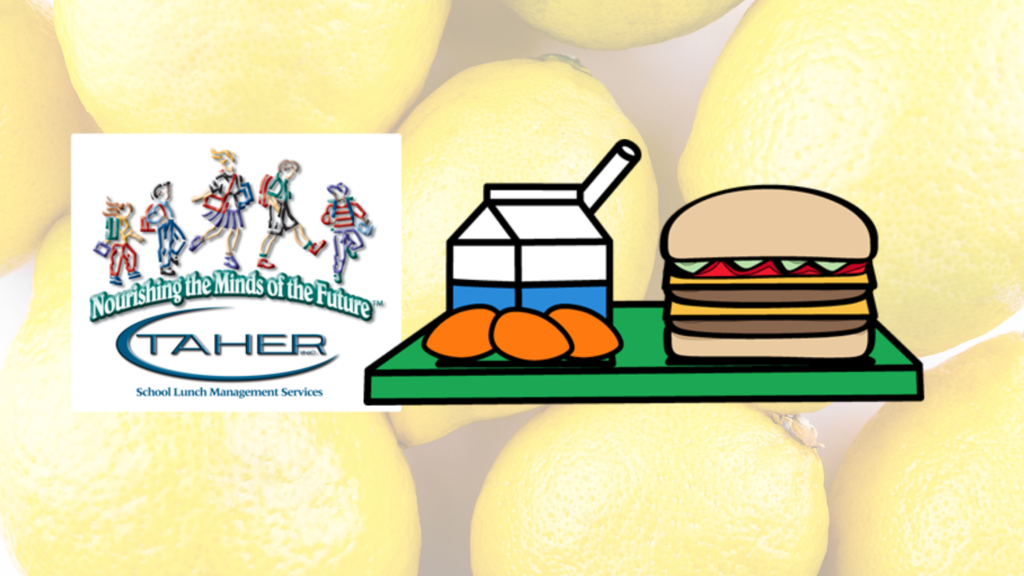 At the Monday November 9th Board of Education meeting Brenda Schutez was presented with her retirement plaque. Mrs. Schuetz taught 30 years for Hiawatha USD 415 schools. Thank you Mrs. Schuetz for your endless patience, motivation and persistence. Happy Retirement!!

"Despite Covid-19 cancelling the fall musical, HHS students have been working hard over the past few weeks in filming the Wingin' It Improv special. The show can be viewed on Youtube at
https://youtu.be/HqbOP5tnruY
. The show will also be live broadcast on Rainbow Communications Red Hawk Live. Tune into
https://www.rainbowtel.net/rainbow-live-0
at 7:00 p.m. tonight and Saturday to watch live!"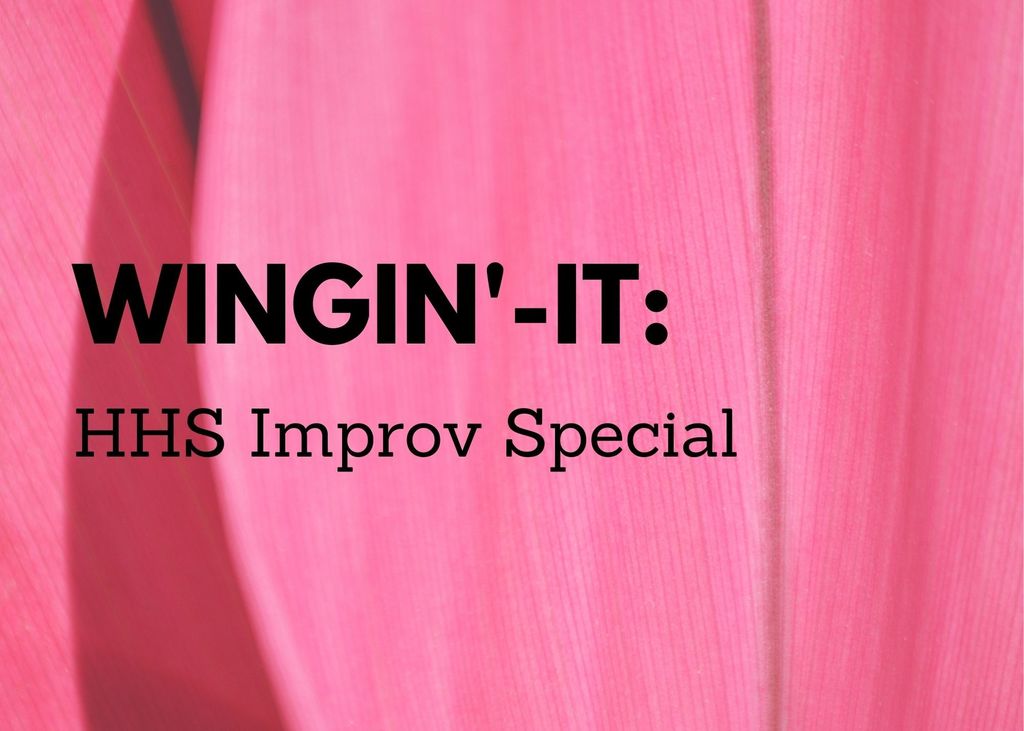 Hiawatha USD 415 families have the opportunity to pick up meals at a designated site during district remote learning. Parents/Guardians will be required to order meals by 10:00 AM Monday November 16th.  Please fill out ONE form for EACH student that will be receiving meals. You will pick up your meals up at the location of your choice Tuesday November 17th 12:00 PM - 1:00 PM **Students do not have to be present to pick up meals. November 17th Meal Form:
https://forms.gle/JbZjCfPyzYXjWBXb7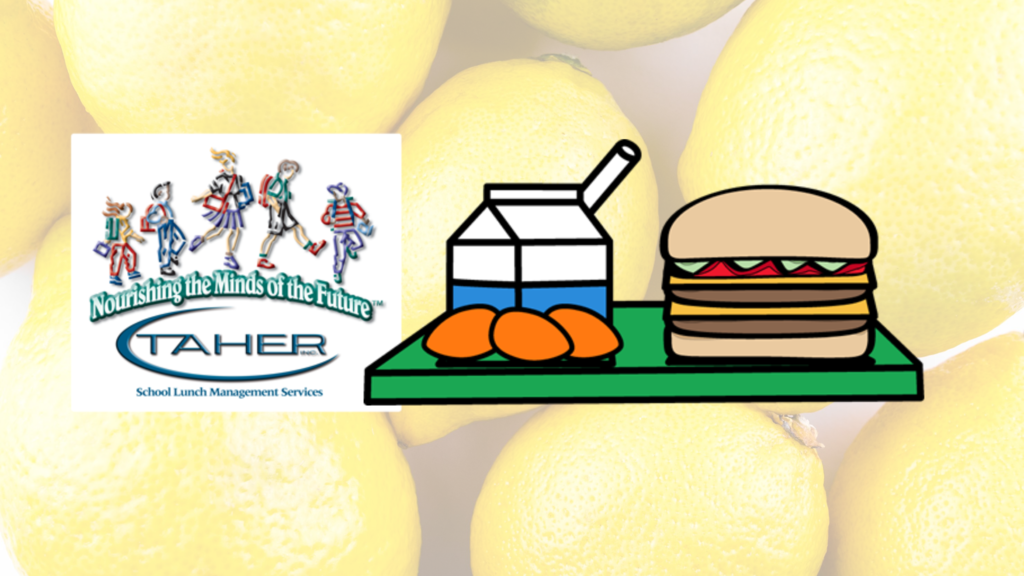 At last night's special board meeting the USD 415 Board of Education voted to begin remote learning for all USD 415 students beginning Monday November 16th. At this time the plan is to return to on site learning Thursday December 3rd.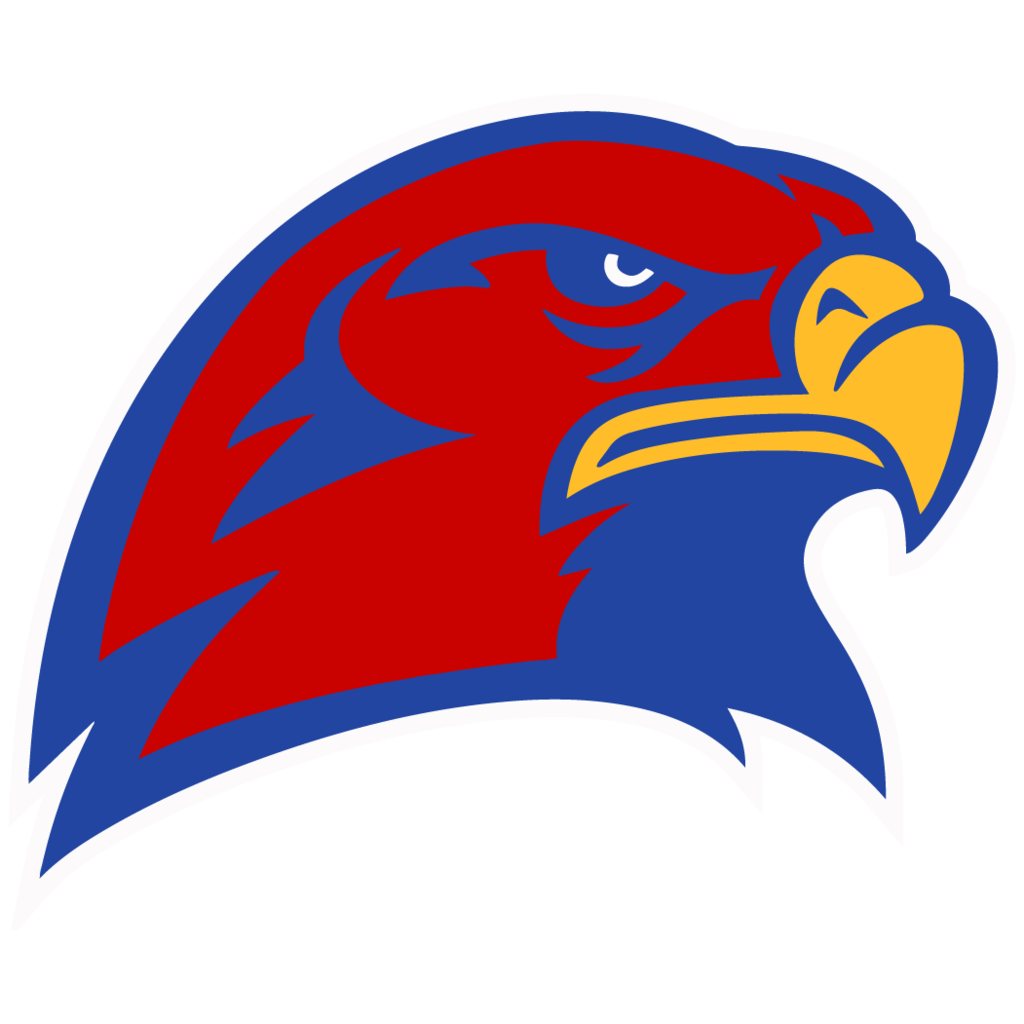 There will be a Special Board Meeting tonight at 6:00 PM on Zoom. It will be broadcast on YouTube.