Dear Hiawatha Elementary School Families,
I'm sure your kids are "zooming" into various meetings to wrap up the year. Next week, we will be collecting devices and handing out the final few things. I wanted to remind you of the Elementary School's plan. We are not scheduling specific grades or times, we know that schedules are busy and many of you have children in different grades and at different buildings.
Items to bring:

School device (iPad and/or Chromebook)
School device charger

I pad chargers are a white plug in and cord
Chromebook chargers are black cords that are two parts: one plugs into the wall, the other into the computer
Please bring your child device charged and a note with your child's name attached to both the charger and device

Library Books
Procedure for drop off:

This is a "come and go" event, come when you can within the dates below
Enter the circle drive at the elementary school
Stay in your vehicle
Power on your device
A staff member will check your device and charger and place it in a bag
Return any library books
Collect any items from the school
Exit either through the circle drive or the parking lot
Dates

Monday, May 18th: 7:30 am -5:30 pm
Tuesday, May 19th: 7:30 am -5:30 pm
Wednesday, May 20: 7:30 am -2:30 pm
4th Grade students:

The 4th-grade team will be present to give your promotional certificate to you on Monday, May 18th on the following schedule.

Mr. Runer-8:30 -10:30
Ms. Hood- 10:30 -12:30
Ms. Porting- 12:30 -2:30
Mrs. Lee- 2:30 -4:30
I appreciate the partnerships that we have with our families at Hiawatha Elementary School. This has been a wild end of the year. However, I'm are proud of our students, families, and staff. Thank you for your continued support.
Sincerely,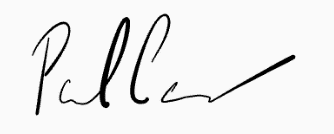 Paul Carver
Hiawatha Elementary School Principal