Last night, the 9th of April, the HHS Track Team traveled to ACCHS for their invitational meet where the girls brought home a first place team finish. There were also multiple individual triumphs. Jasmine Morey took first place in both the 1 and 2 mile races, and Brode Jones took first place in discus. Along with many other first and second placings, the Hiawatha Track Team had a very successful night.
HMS Science Olympiad State results- We are very proud of these students and community leaders. Their hard work was recognized by the placement they earned at State. Hiawatha Middle School placed 15th out of 66 middle schools in the state of Kansas. Congrats to all!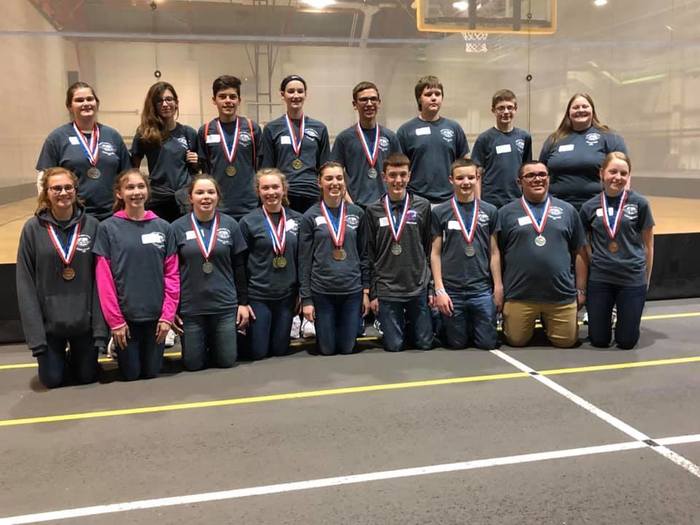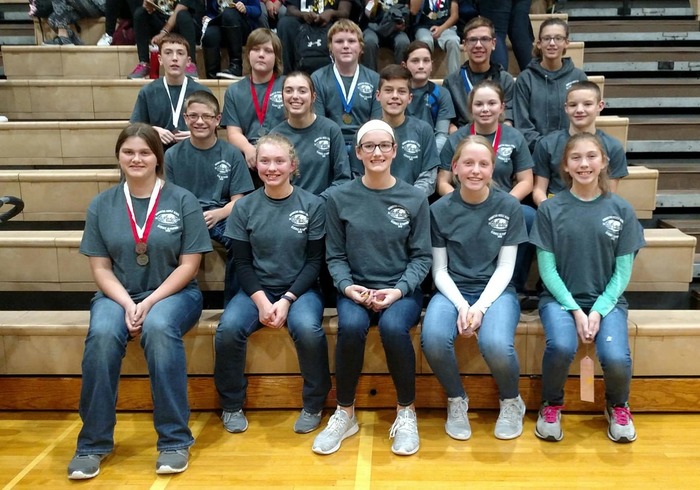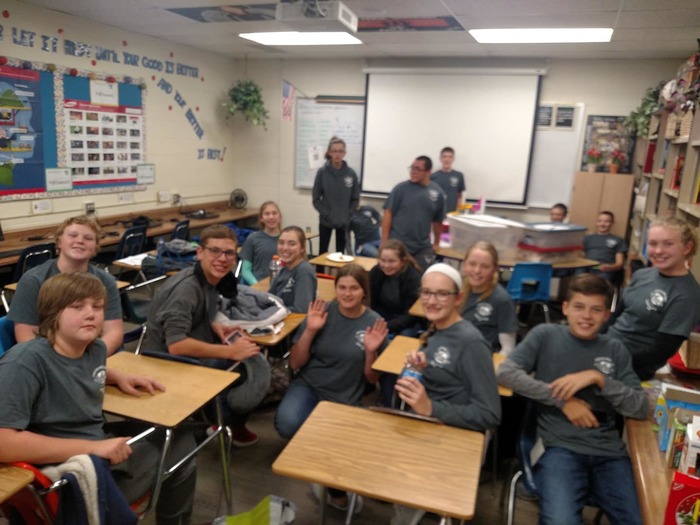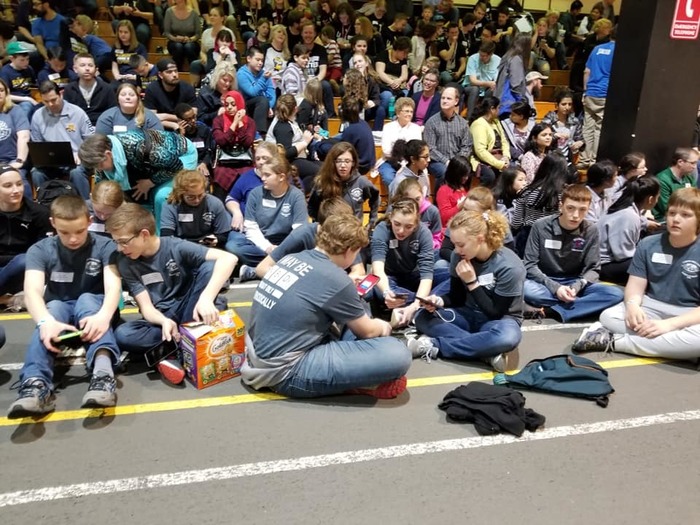 The Remarkable Red Hawk program recognizes students, staff, and teachers who demonstrate excellence in a number of ways. We would like to congratulate Nurse Erin Winger She received a gift certificate sponsored by GN Bank and a certificate of excellence.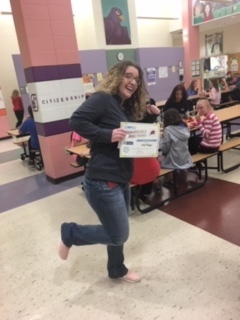 This Saturday, April 13th is our annual Middle School Band Festival! Hiawatha's 7th/ 8th Grade Band performs at 8am in the High School Auditorium. If you'd like to come see them perform, you must enter the auditorium BEFORE 8 as no one will be allowed to enter once the ensemble has begun."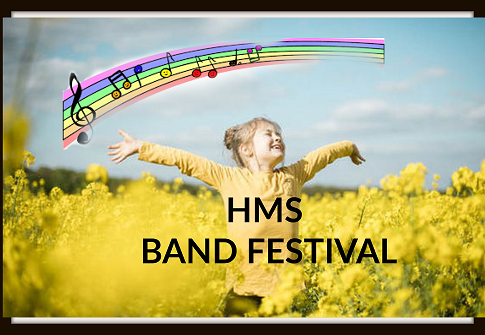 On May 1 the Red Hawk marketing team is planning on producing a "lip dub" involving the student body and staff of HHS dancing, singing, and having a great ol' time! Also don't forget to wear your red white and blue to show your redhawk pride! Practice for the lip dub will take place on April 30th!

The HHS student body has elected its executive STUCO board for the 2019-2020 school year. Michael Abeita will serve as President, August Koerperich as VP, Maggie Saul as treasurer, Brenna Diller as secretary and Kate Madsen as reporter. Congratulations!

Congrats to the HMS track and field teams last night at Atchison! 8th grade girls- 1st 8th grade boys - 2nd 7th grade boys - tied for 1st 7th grade girls- 4th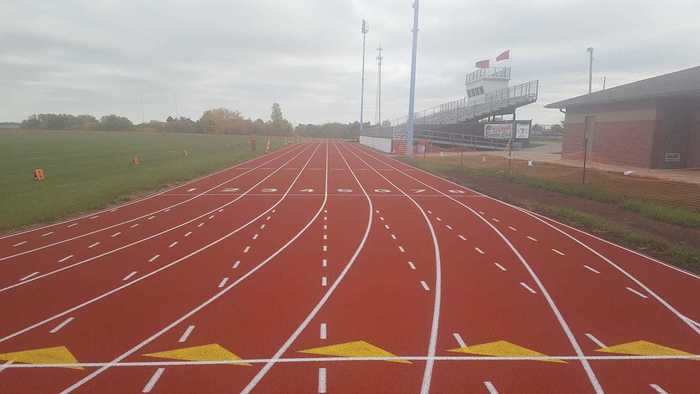 The Hiawatha Middle School Art Show and Book Fair will be Friday, April 26th at the middle school from 5:30-6:30pm. Please come check out the hard work our art students have put into their projects this year. The Scholastic Book Fair will be going on throughout the week. The book fair will be open April 23rd-26th. Times for the Scholastic Book Fair are listed on the flyer. We look forward to seeing you there!

Tonight is the first home track and field meet of the season, come support your local Red Hawk runners, jumpers, and throwers! Throwing events start at 4:30 and running starts at 5:30, go Hawks!
Congratulations to our track team and coaching staff. 1st track meet was at Atchison County School. Participating schools Hiawatha, McLouth, ACCJS, Oskaloosa, Xavier, Atchison Public schools. HMS results 7th Grade Girls - 4th place 7th Grade Boys- 1st place 8th Grade Girls- 1st place 8th Grade Boys- 1st place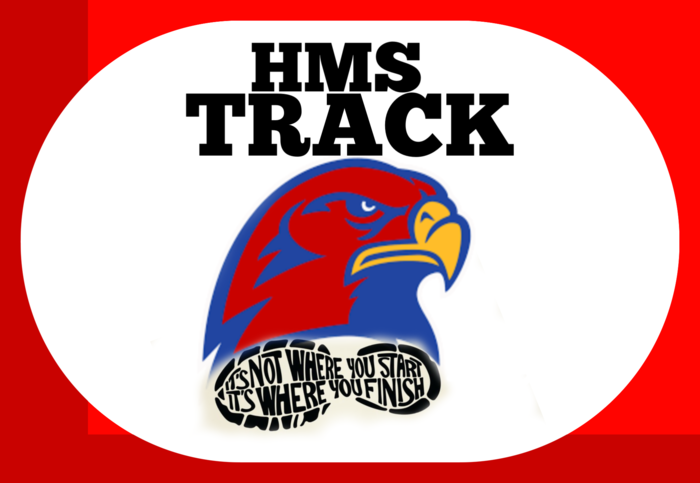 Check out these video clips from the first ever Red Hawk Ready for Life Day! Thanks to all who helped provide these practical and informative seminars for our students!
https://youtu.be/D2OxznqJFYM

NEW CHARGING STATION Has your school laptop been dying halfway through the day? Well, you're in luck! HHS has a new charging station located in the commons. You can use your lunch time to charge your computer up before you go to your next class!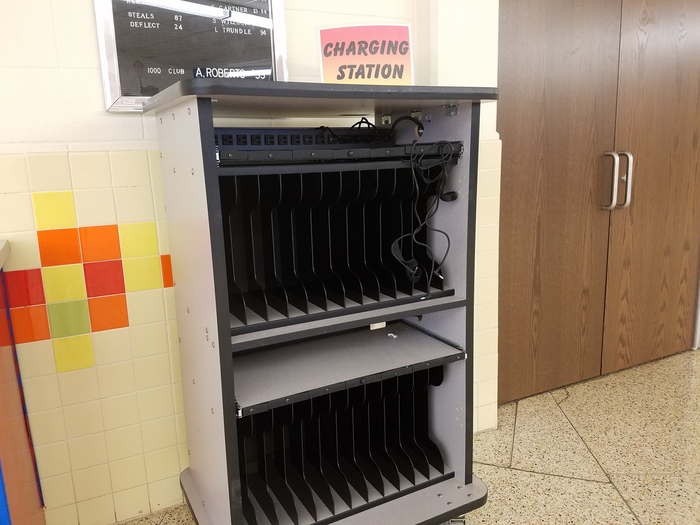 This month at HHS, students are focused on the idea of diversity. Many different people have been sharing their backgrounds and what makes them fit in with the HHS student body. Every Wednesday in the month of March, students take part in activities based around diversity and acceptance of others for exactly who they are. Each morning a different student does announcements; however, before they do, they all share a bit about themselves, showing how they fit in with all of us as one.

2019-20 Incoming Kindergarten Parent Meeting Monday, April 15, 5:45-6:30 PM Elementary school library. Parents only. No daycare provided. Enrollment requirements, Pre-Enrollment Procedures, school health information, transportation policies, and screening procedures will be discussed. Please bring any questions or concerns. Any questions, please feel free to call the Hiawatha Elementary School at 785-742-7181.

HMS STUCO 5th & 6th Grade Game Night Friday March 29th 7-8:30 pm Hiawatha Middle School Come join us for fun and excitement! Admission: $2.00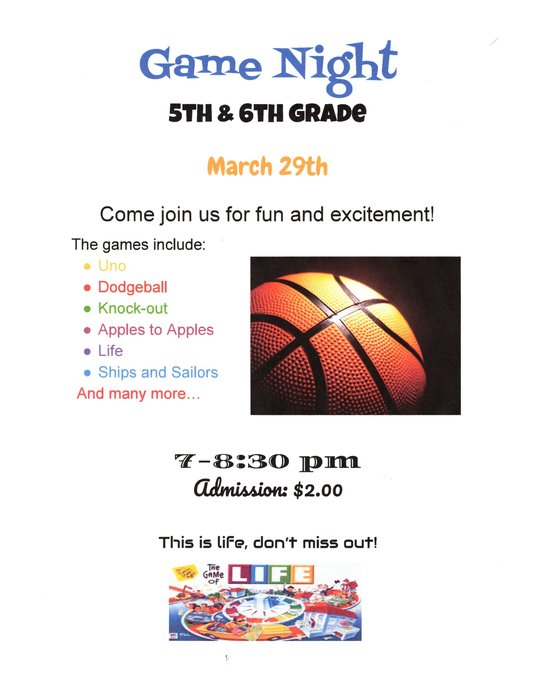 Congratulations to Jenna Madere, Kate Madsen and Claire Geiger for placing at regional journalism competition! Good luck at state!!

HMS 7th and 8th grade students rocked the dance floor tonight. Great job, Student Council!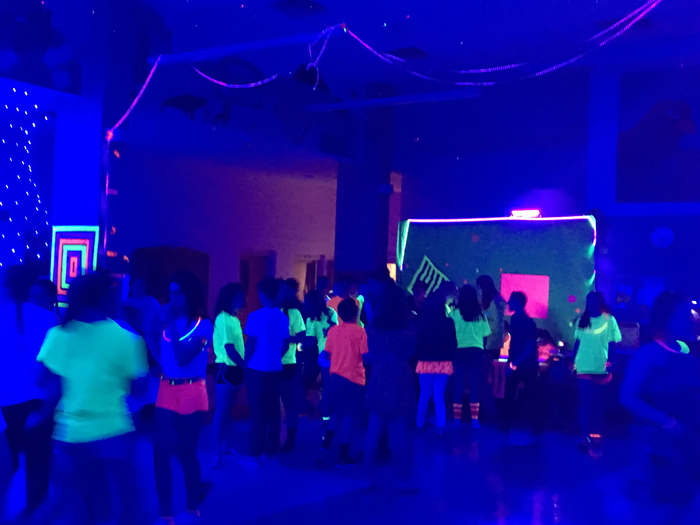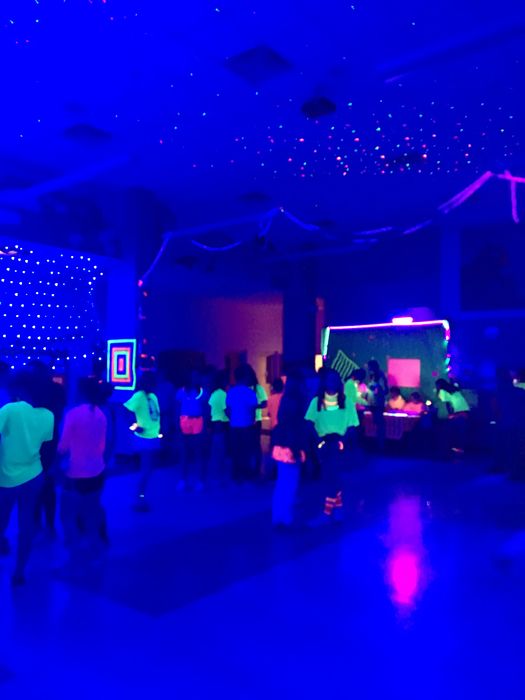 HMS Red Hawks enjoyed an afternoon of friendly competition between Scholar's Bowl and Science Olympiad. In addition, we recognized our Science Olympiad team for a successful regional competition. They are headed to STATE! Way to go, Red Hawks. We are so proud of you!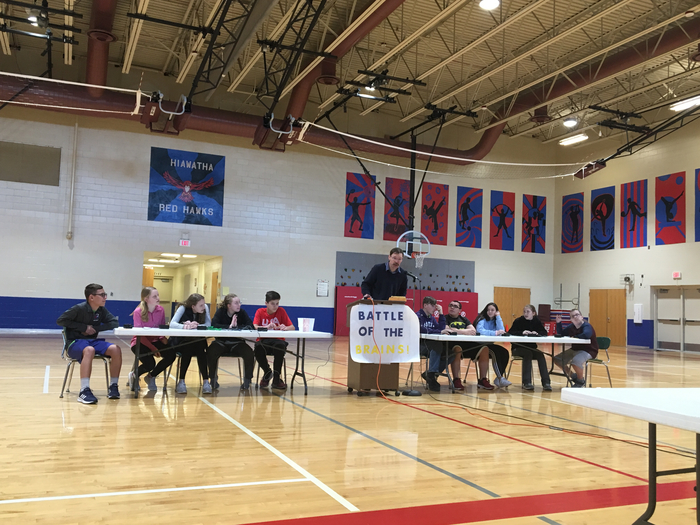 Get ready for some useful information on everyday situations! This Friday, Hiawatha High School is hosting Ready For Life Day. This event has different stations that contain information regarding important life skills otherwise not taught in high school, such as changing a tire, making home cooked meals and self defense. The Red Hawks are rowdy, and ready to learn these Ready for Life skills!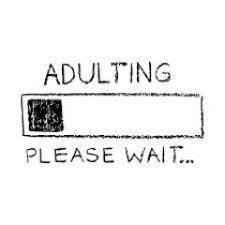 BAHAMAS SENIORS RETURN TO THE STATES After spending spring break in the Bahamas, Biology Club seniors and sponsors returned early Tuesday morning. The trip involved deep sea fishing, snorkeling in various reefs, visiting a bat cave, hiking up to a lighthouse, visiting the remnants of John Watling's castle, and tide pool investigations. Sponsor Kylee Reschke stated, "We were able to go to several different beaches on the island… so we saw a large variety of fish and sea life. As far as the trip in general, we had a really good trip… the students wanted to do everything that we did." Senior Jack Tesoriero said, "I actually learned a ton and a lot more than I expected… Yeah, it was sick. It was amazing." What stays in the Bahamas.