SCENE 415: May 2021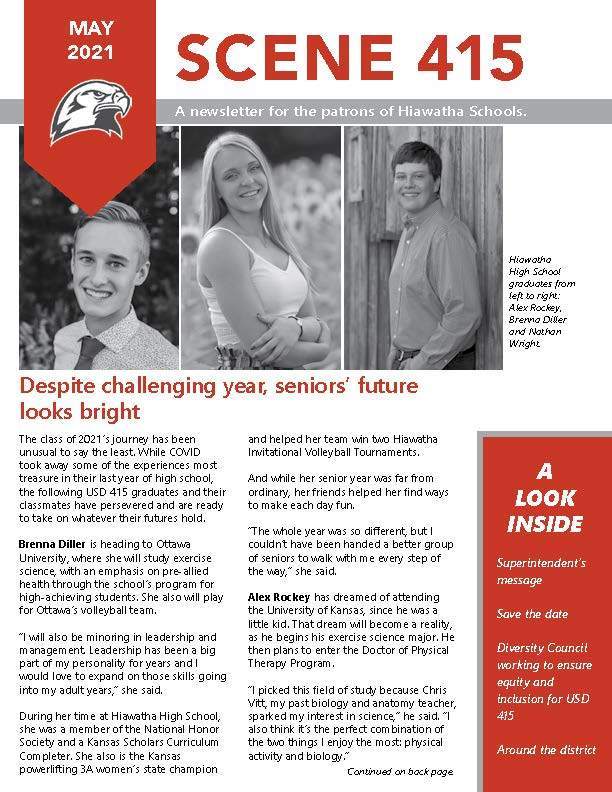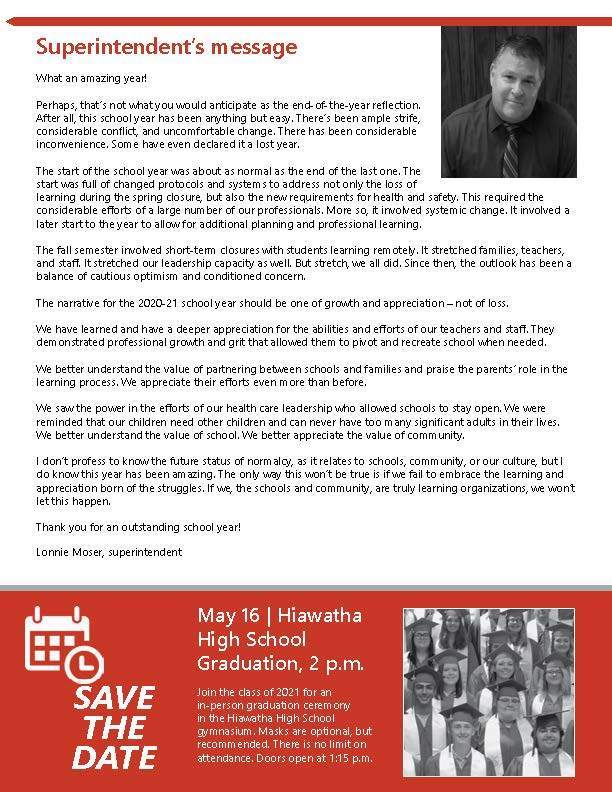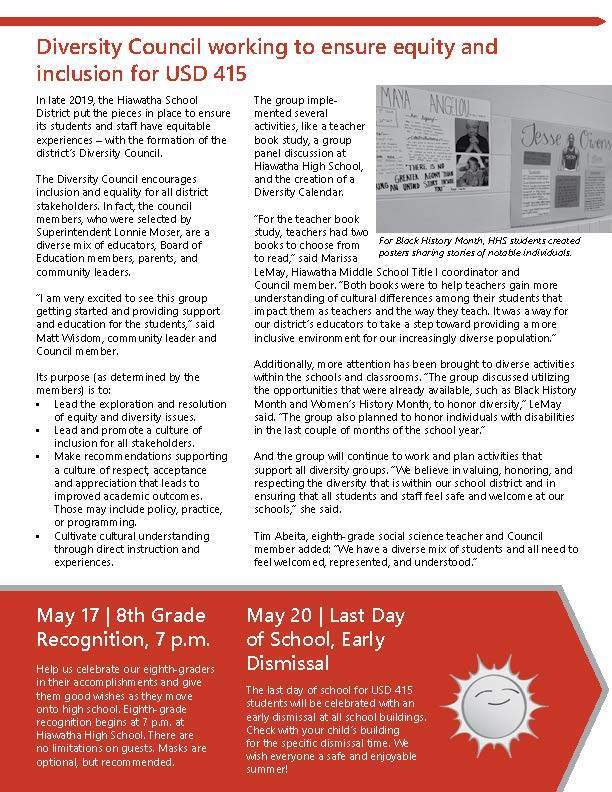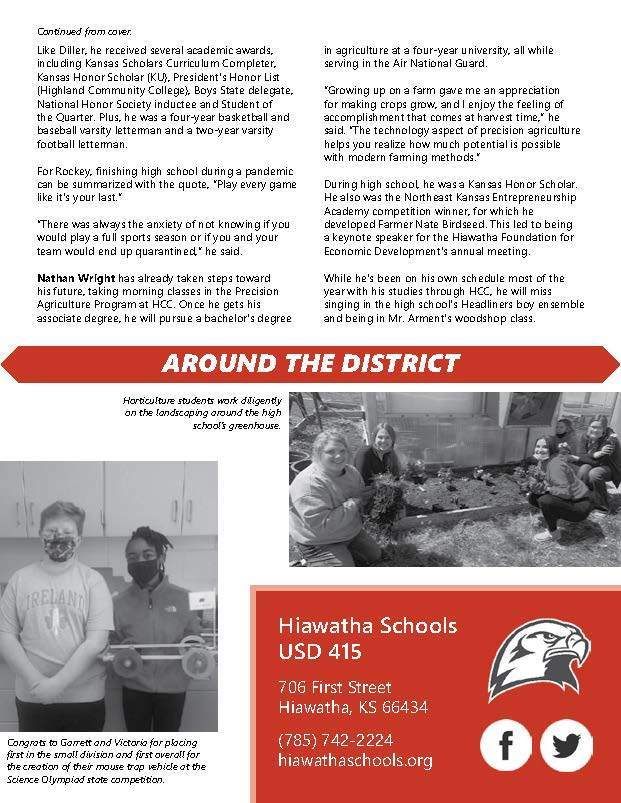 Incoming 5th and 6th graders will have the opportunity for fitness sessions again this summer. The cost is $10 per student payable at the high school or middle school offices. They will meet on Tues and Thurs in June with Mr. Diller at the middle school football field. 9:00 -9:45 a.m. for boys and 10:00 - 10:4 5 a.m. for girls. Please make checks payable to U.S.D. #415.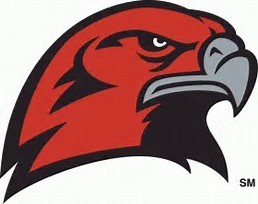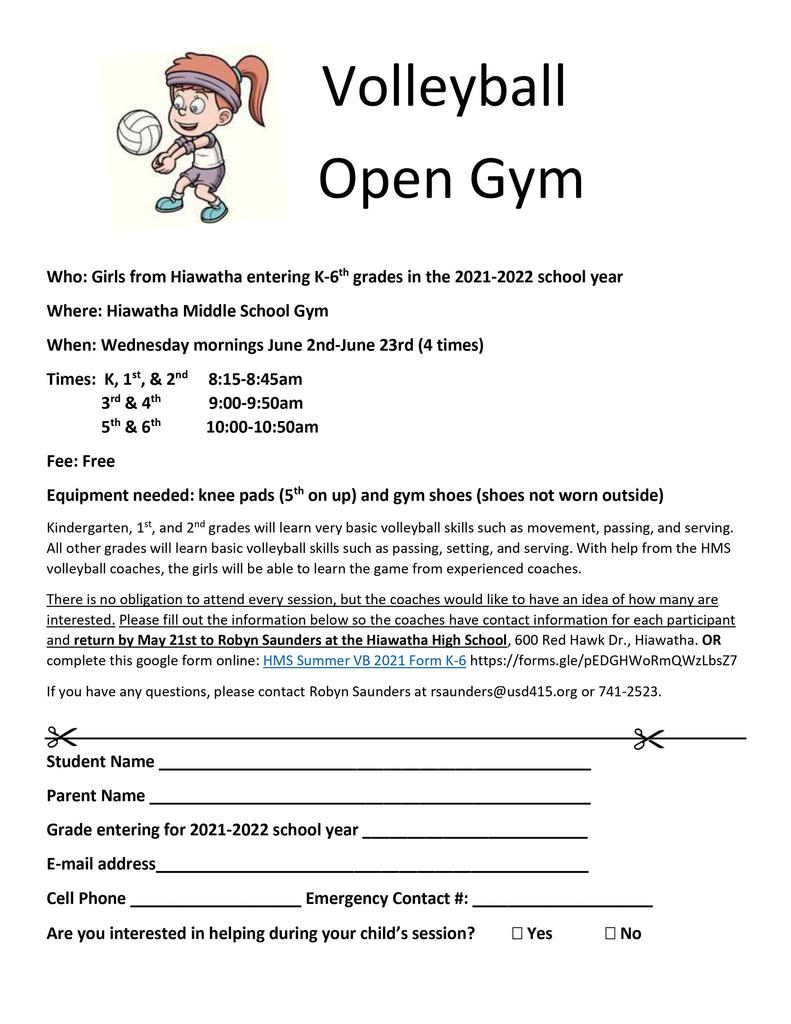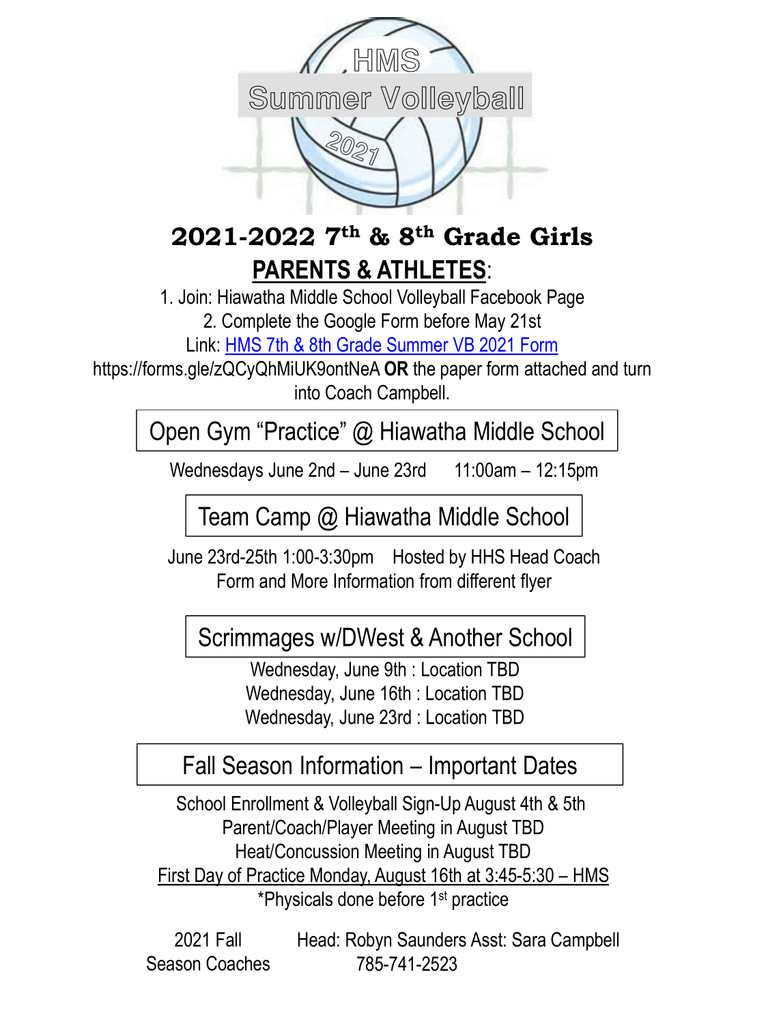 Third grade classes went on a field trip today in Seneca! They went to the movies, ate lunch at city park, and went bowling! Everyone had a fun day! #HESRedHawks #RedHawkReady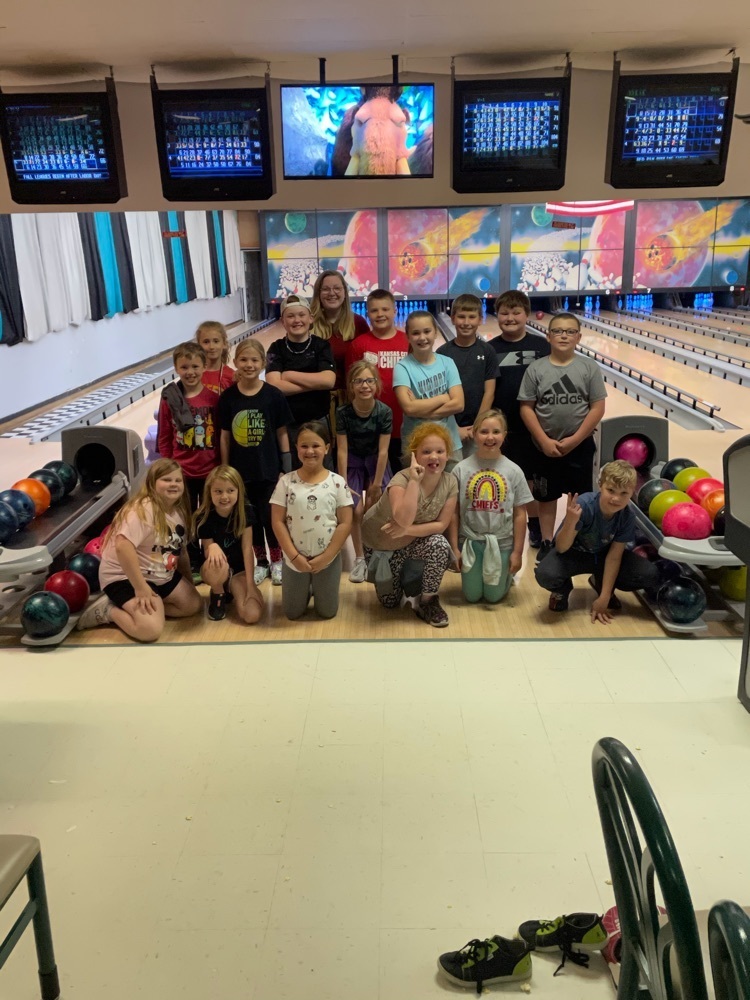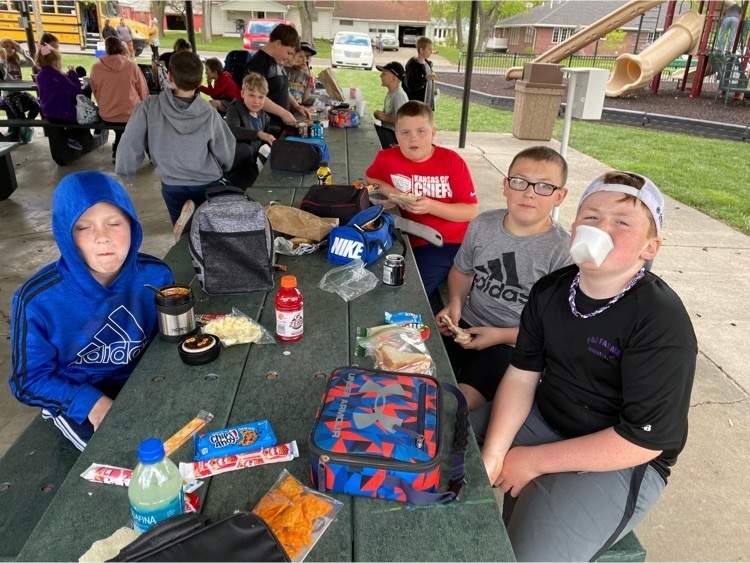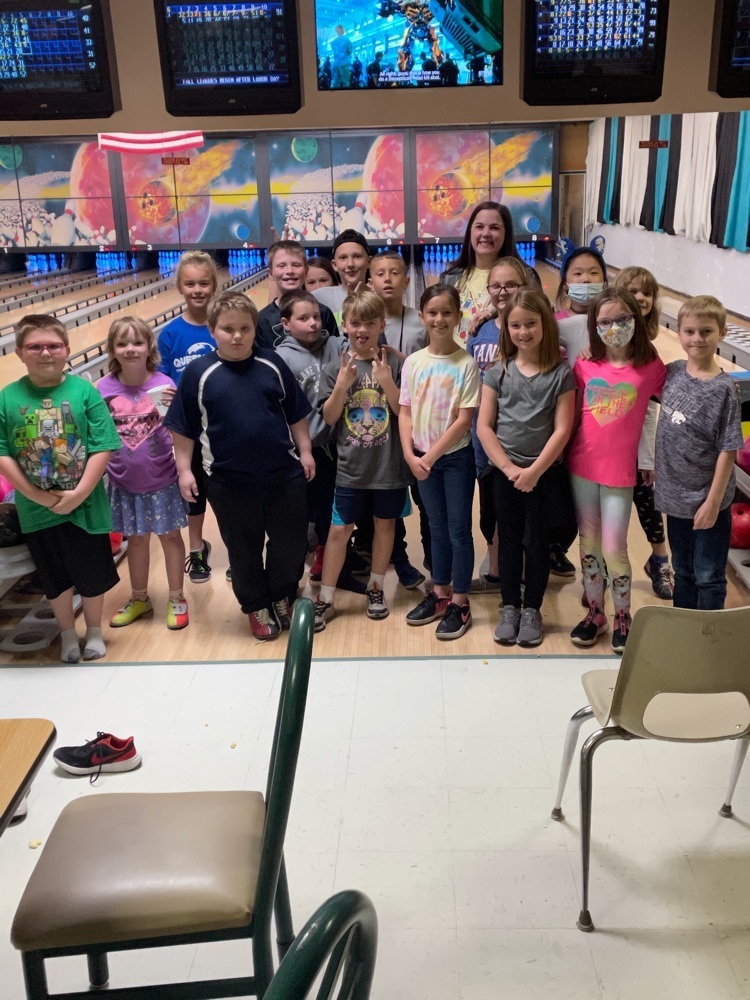 There will be a HS summer football parent / athlete meeting at 6:00 on Tues, May 18th at the high school. Current 8th - 11th graders invited.

Check out the groovy books at the HMS Scholastic Book Fair! Open May 10th-12th 4-6:30 pm in the HMS library.

Congratulations to Hiawatha High School Kansas ACT Scholars Award winners.
HHS Spring Sports Awards this evening at 7:00. We will recognize letter winners in Track, Baseball, Softball, Boys Tennis, Golf, Forensics & Trap Club.

The Saturday production of GREASE will be held at HHS auditorium at 6:00 pm due to impending weather on Saturday evening.

They prepare healthy meals for our students, adhere to strict nutrition standards, navigate student food allergies, and offer service with a smile, USD 415 school nutrition professionals are true heroes. Join us in giving our school lunch heroes a great big THANK YOU. We truly appreciate all you do for our staff and students.

Hiawatha High School students will be participating in a simulated learning activity at HHS this afternoon. Please do not be alarmed if you see or hear emergency vehicles on our campus.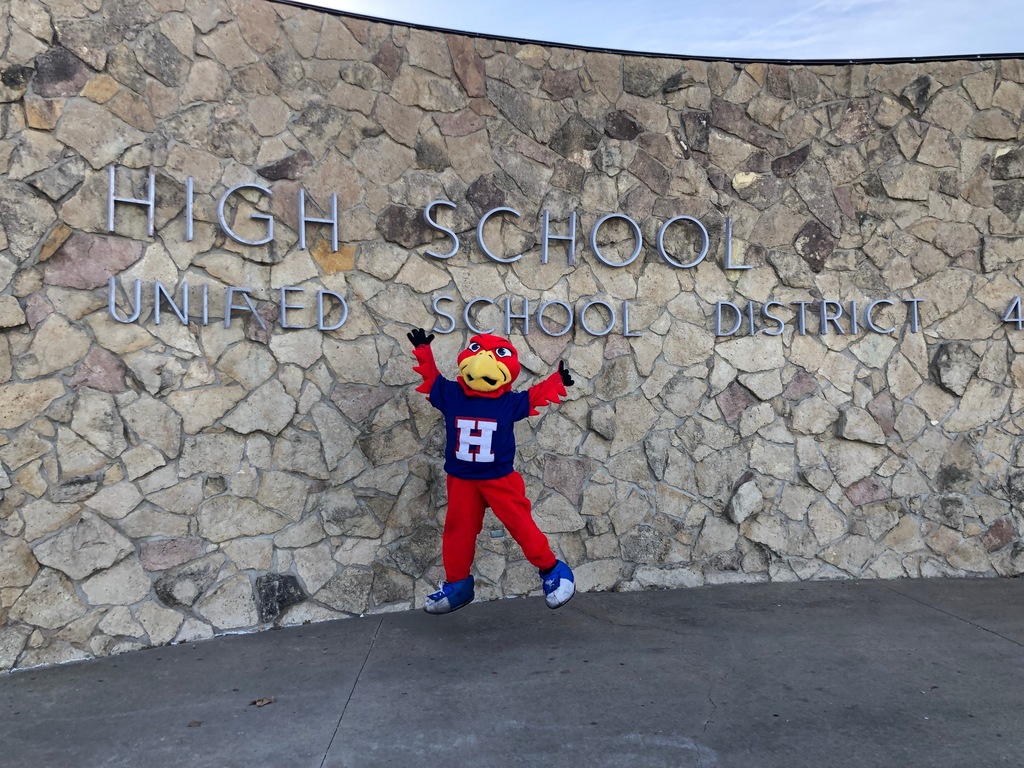 There was an error at state forensics last weekend. We were informed today that Ethan Pruitt placed 4th with his humorous solo instead of 5th! Well done Ethan! #HHSRedHawk4n6 #RedHawkReady #HHSRedHawks 🎭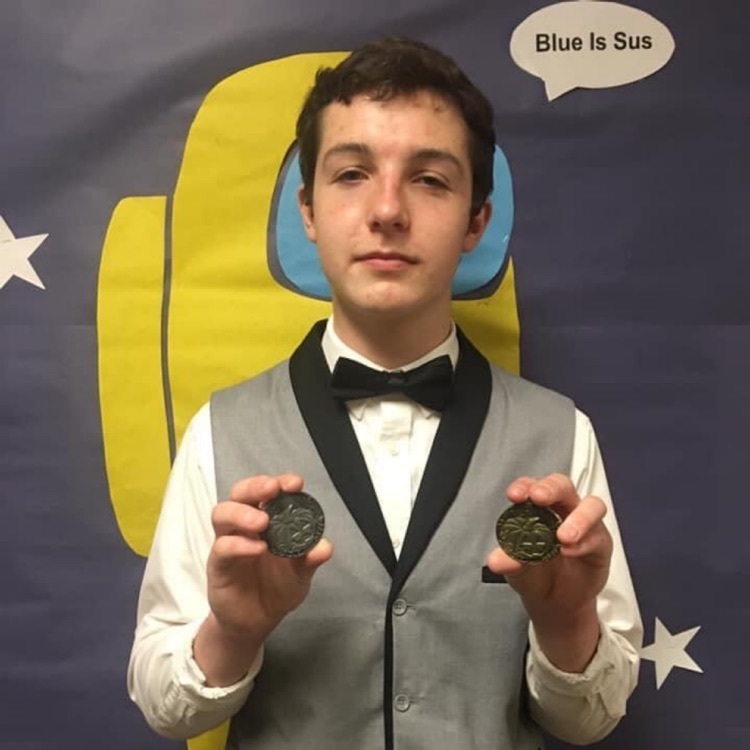 A special THANK YOU to all Hiawatha USD 415 teachers. This school year has been weird to say the least. But we're getting through it, thanks to our Teachers. This year where instruction could be virtual, in-person or a mix of both, their immense work and impact have provided a much-needed sense of community connection. Despite the challenges of the COVID-19 pandemic, our teachers have worked hard to ensure every student had the tools they needed to reach their full potential.

The Brown County Association of Retired Educators recently partnered with our Horticulture class to plant this tree at the high school.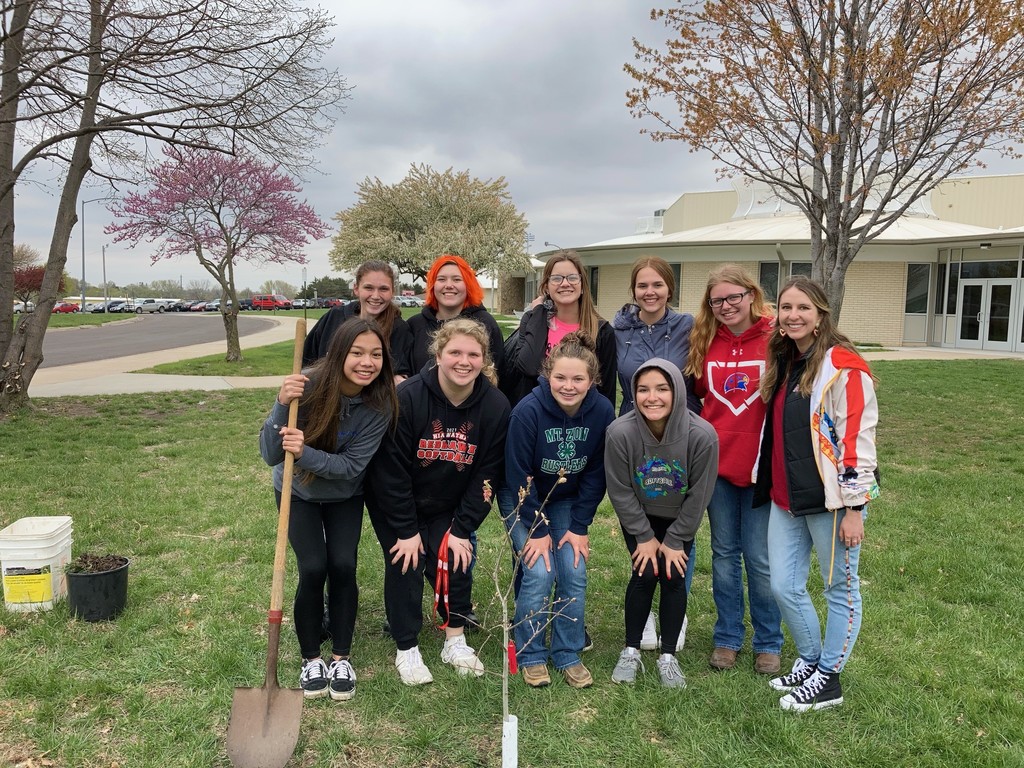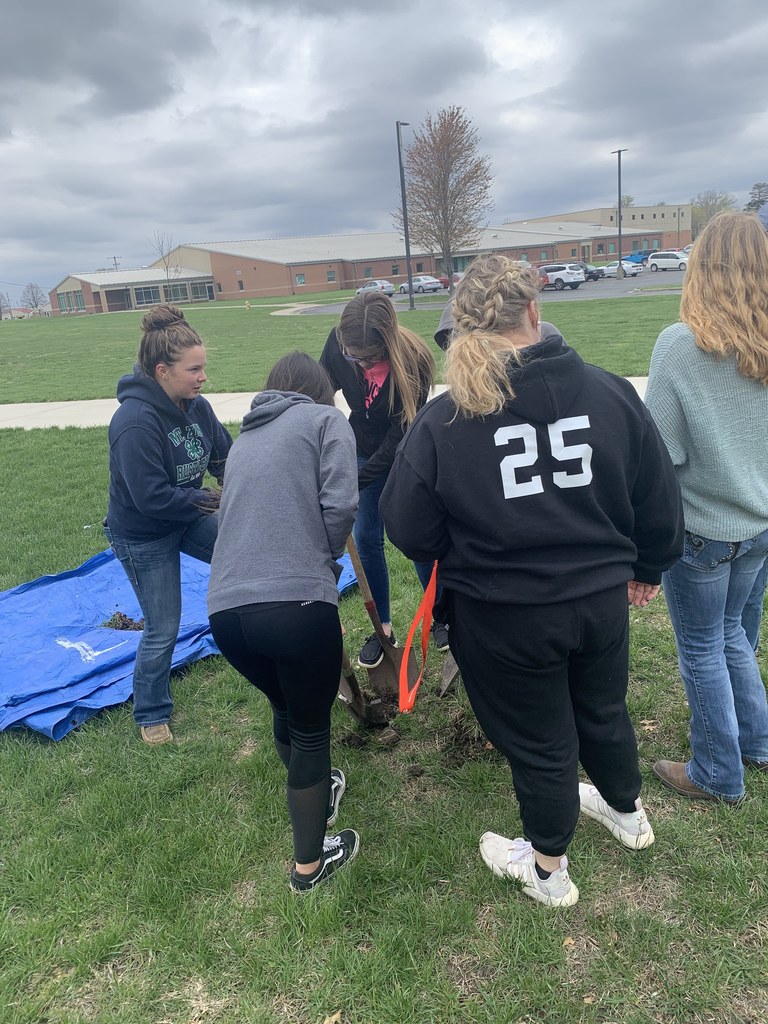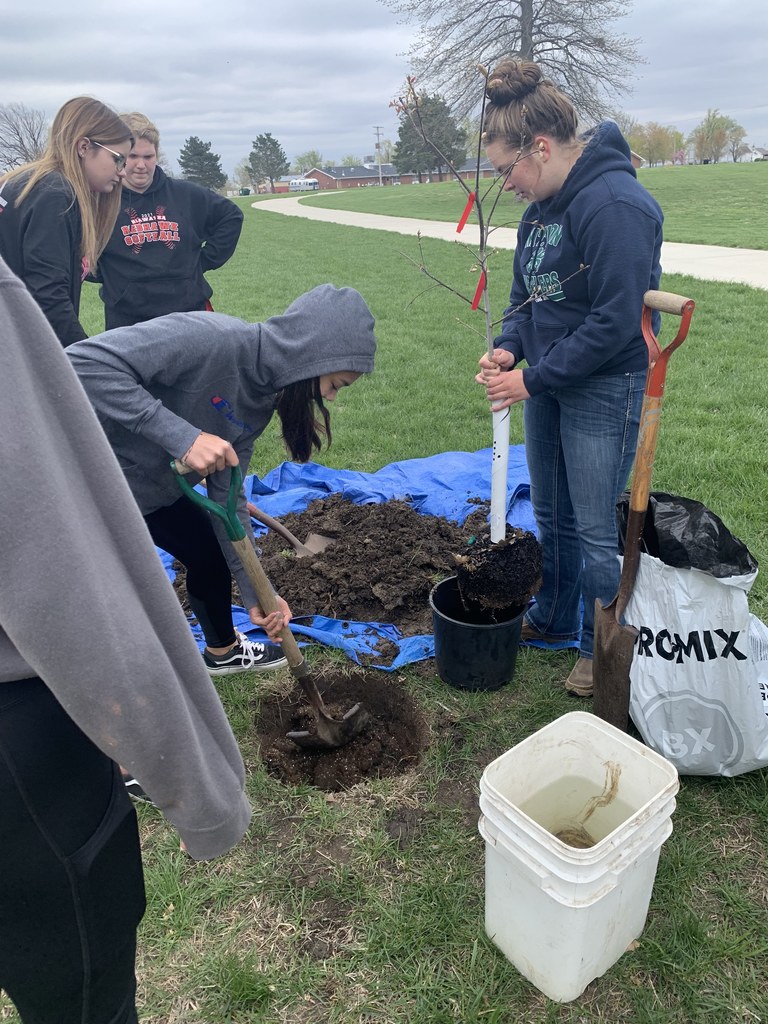 Saturday May 1st was National School Principal's day. We could not let our principals go unnoticed. With all the chaos of the last two years our principals have overcome and conquered. Thank you for all you do for the staff and students of Hiawatha USD 415!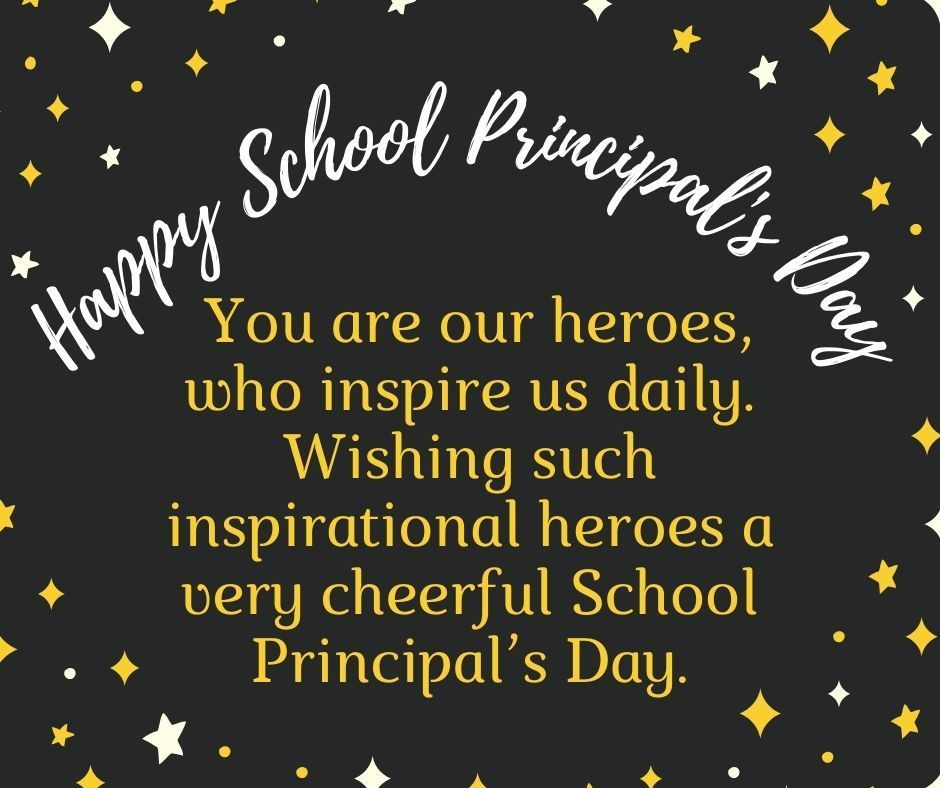 Hiawatha High School is pleased to present this year's musical production of Grease: School Edition. The students have been working incredibly hard on this show and we are excited to showcase the wonderful talent we have. The show will take place on May 7th and 8th at 6 PM at the Courthouse steps on the south side. You will need to bring your own lawn chairs or have blankets to sit on the ground. It is recommended that you maintain sufficient spacing while watching the show. There is no ticket fee, but will have a free-will donation box and all proceeds will go to the HHS theater department. The school edition of Grease removes all references to drugs and alcohol so you can be sure to bring the whole family. We ask that there is no video recording during the production. This year has been a challenging one and this musical has been no different. With all the sports, activities, schoolwork, and all the other things going on, these students have risen to the challenge and we truly have a special show for you. We hope to see you join us for a wonderful evening.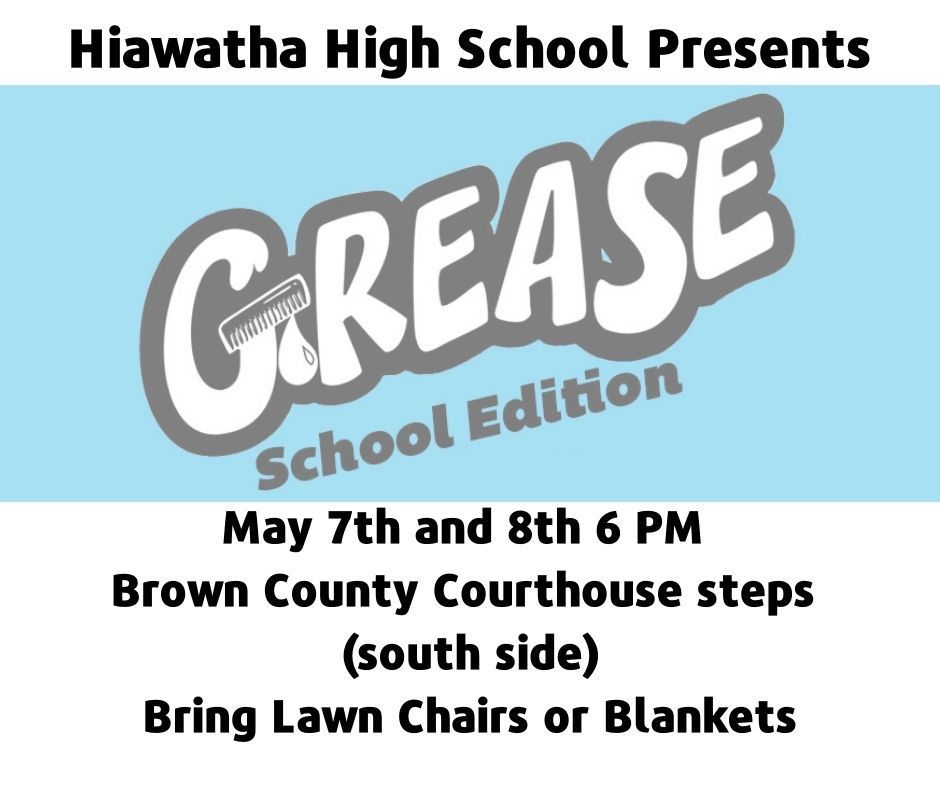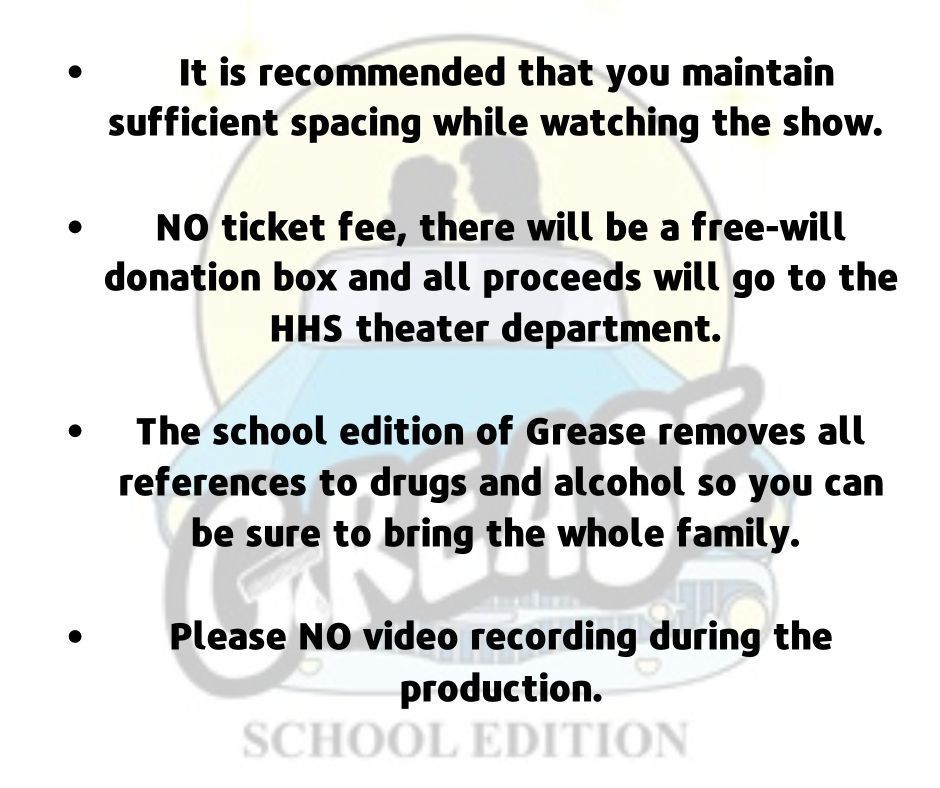 Congratulations to the forensics team who placed 8th overall in 3A state out of 44 teams! The entire team broke to semi finals in at least one event. With Ethan Pruitt breaking to finals and taking 5th place in Humorous Solo Acting. State standings: Ethan Pruitt 5th Place Humorous Solo Acting Jocelyn Dvorak 7th Place Impromptu Speech Ati Hoschouer 7th Place Program of Oral Interpretation Jack Rosa' & Morgan Hurn 8th Place Duet Acting Jocelyn Dvorak 9th Place Program of Oral Interpretation Raven Stroud 10th Place Humorous Solo Acting Ethan Pruitt & Eli Hoschouer 11th Impromptu Duet Acting Ati Hoschouer 11th Impromptu Speech Morgan Hurn 13th Place Program of Oral Interpretation An incredible showing of tallent! Please help us celebrate these talented Red Hawks! #HHSRedHawk4n6 #RedHawkReady #HHSRedHawks 🎭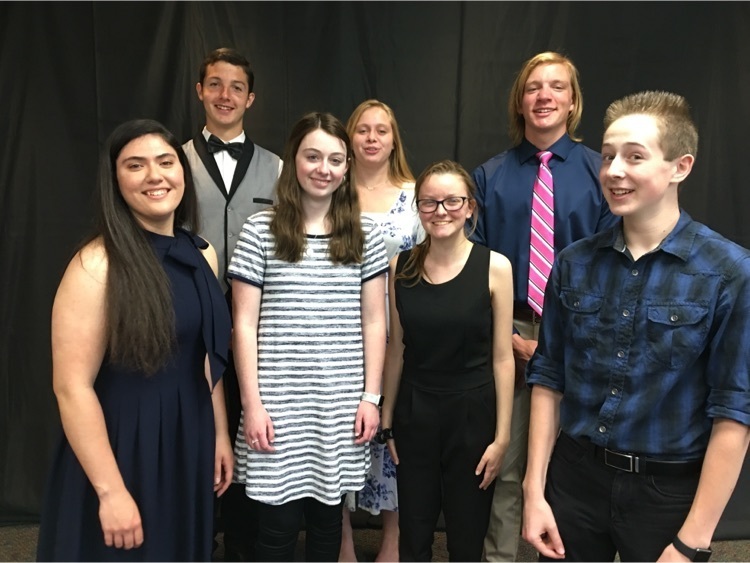 A group of 20 students assisted Freedom Hospice Wednesday during HHS Community Service Day. Lots of landscaping and spring cleaning was conquered. Freedom Hospice shared these photos along with a special thank you to our students!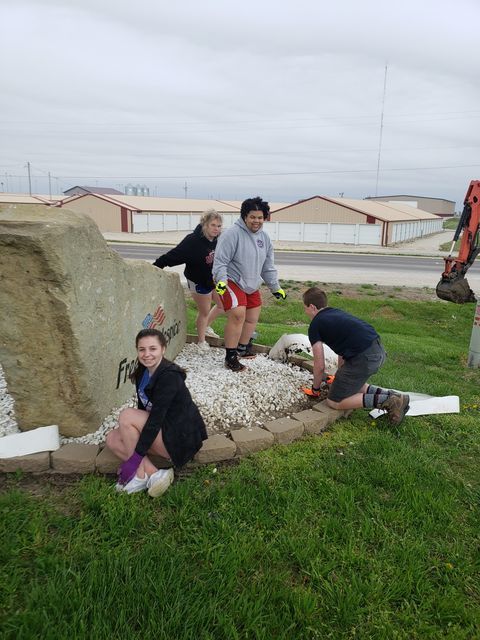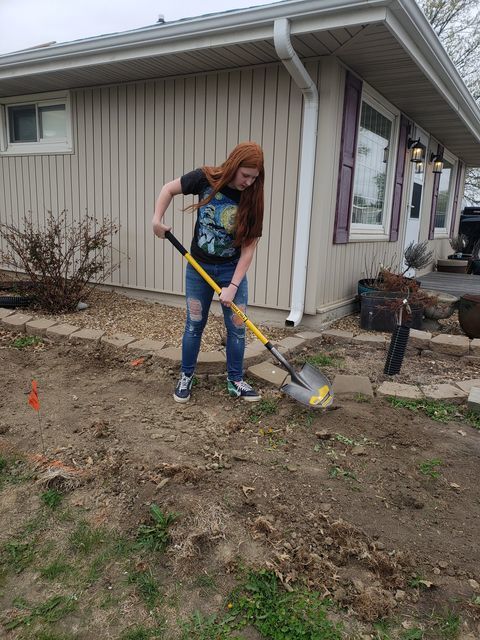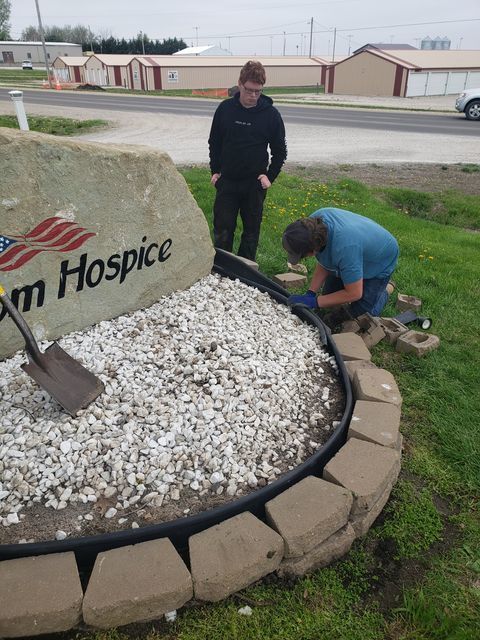 Congratulations to the Red Hawk Tennis Team for placing 1st in the Atchison Tournament! Jack Rosa- 1st in #1 Singles Ethan Pruitt & Tyler Meyers-1st in #1 Doubles Beckett Potter & Virgil Smith -1st in #2 Doubles