Today at Hiawatha High School, Red Hawks will be celebrating our communities' veterans at our school's annual Veterans Day assembly. The Veterans Day assembly will start at 2:45 last until the end of the school day. On behalf of our school, I would like to thank our veterans!

HHS Presents: The Addams Family Nov. 9 and 10 at 7:00 pm Nov. 11 at 2:00 pm Tickets are $5 for students and $7 for adults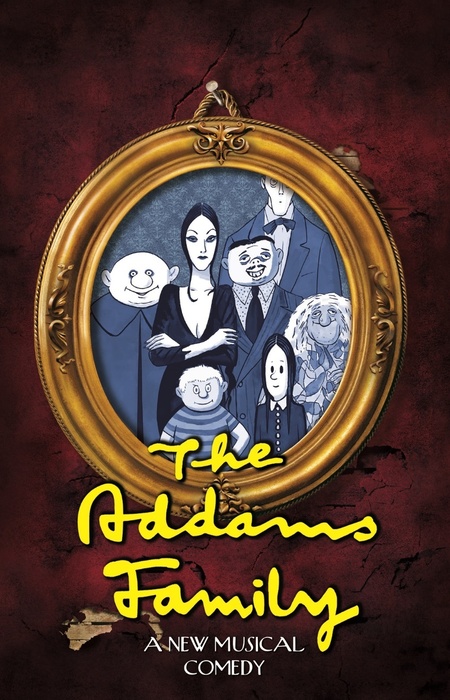 November 5-9 is buffer week at HHS for sports players. Enjoy a relaxing week without sports practices Hawks! Winter sports practices will begin on November 12th for the boys and girls basketball teams.

On October 29, 15 advisories carved pumpkins for a contest sponsored by the high schools KAYS club. Participants had from Monday to Thursday this week to carve. Today pumpkins will be judged by the cooks and our school custodian.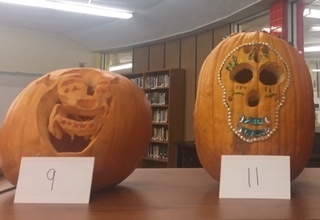 This Friday get ready to get your boogie on and dance the night away at the Hiawatha High Freakers Ball. There's no trick or treating but come dressed in your best funny, spine-chilling, or cutest costume for a chance to win one of the themes for the costume contest! So be prepared for a night filled with spooky people and don't forget to check your emails to request song suggestions!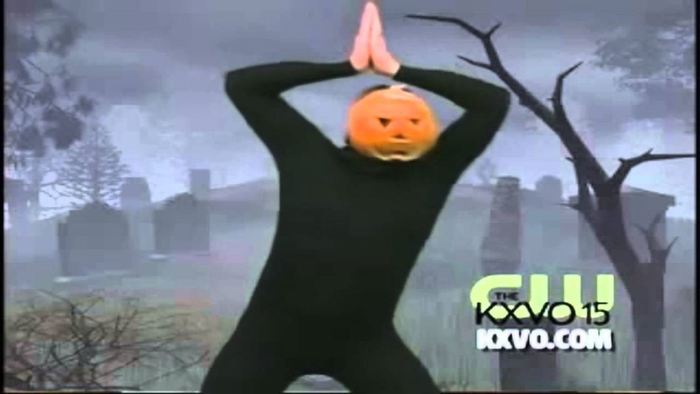 HHS Scholars Bowl Team placed second at Nemaha Central last night in varsity scholars bowl competition. Congratulations Scholars Bowl!!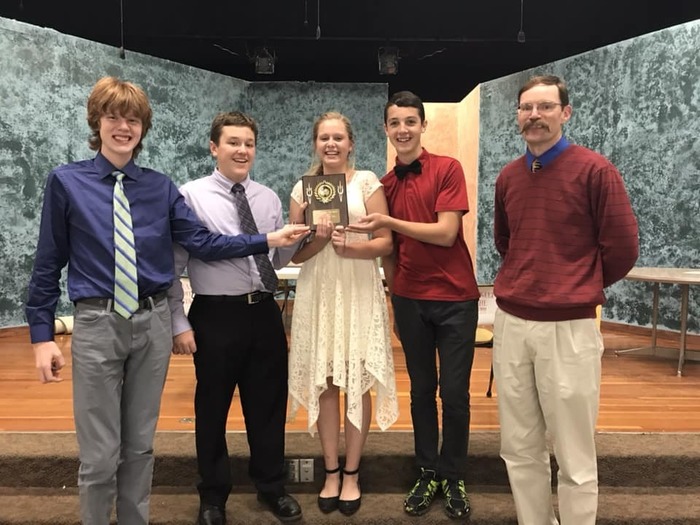 Check out the latest Red Hawk (P)review to hear one teacher's chilling experience of hauntings at Hiawatha High School.
https://youtu.be/dvloCByl_YY

Tonight, the 26th of October, your Hiawatha varsity football team goes head to head with Bishop-Ward High School in their last football game of the season. Wish them luck as your local Red Hawks take on the Bishop-Ward Cyclones tonight at 6:45.
Congratulations to the HHS cross country team for their success at Regionals! The girls and boys teams both placed second, earning them their spot at the state championship held at Rim Rock next Saturday. Individual medalists include Elizabeth Kettler, 2nd; Mary Rosa, 3rd; Kate Madsen, 4th; and Justin Hodge, 2nd.

NO SCHOOL! Friday October 19th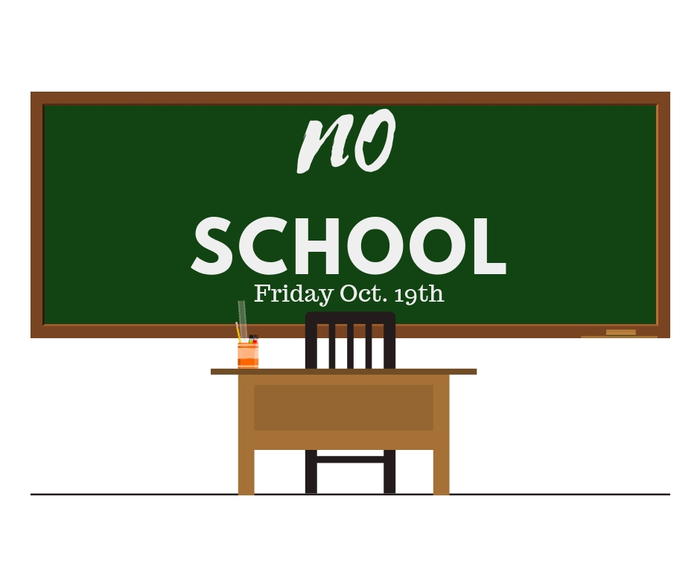 HHS astronomy club had a star party! They were able to image the moon.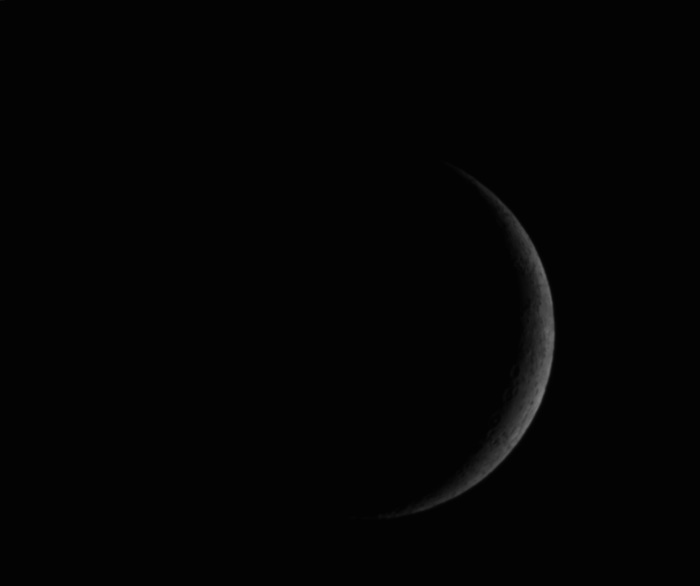 Congratulations to the HMS Remarkable Red Hawks for September! The Remarkable Red Hawk program recognizes students, staff, and teachers who demonstrate excellence in a number of ways at HMS. At the end of each month, one student from the fifth and sixth grades and one student from the seventh and eighth grades are randomly selected from all nominations during that month from students, teachers, and staff. Awardees receive a gift card sponsored by Citizens State Bank & Trust and Morrill & Janes Bank, a certificate of excellence, and a Remarkable Red Hawk t-shirt. We are SO proud of all our Remarkable Red Hawk nominees! Their many accomplishments and achievements do not go unnoticed!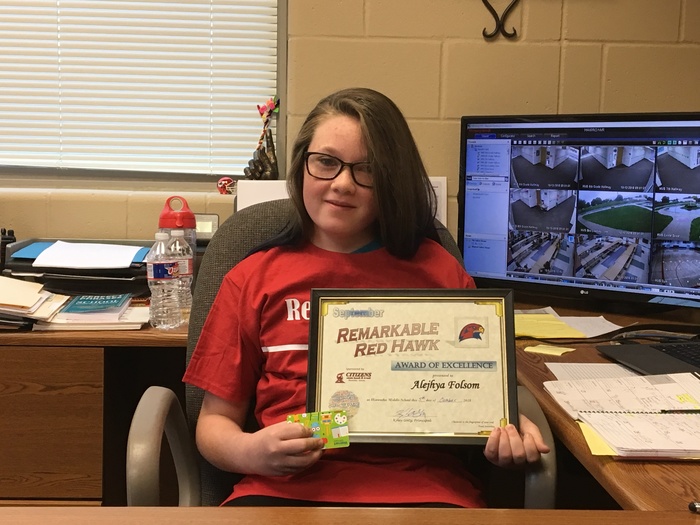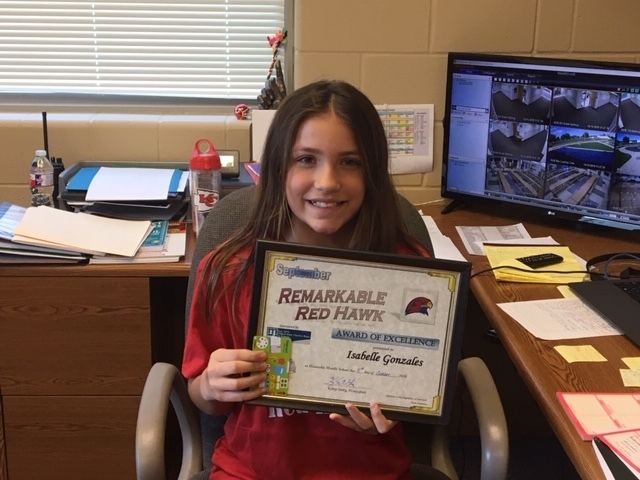 The HMS Remarkable Red Hawk program recognizes students, staff, and teachers who demonstrate excellence in a number of ways at HMS. We would like to congratulate September's recipients – our Office ladies: Mrs. Dorrine Olson, Mrs. JoLynn Siebenmorgen, and Mrs. Cathy Robért! They each received a gift sponsored by the Girard National Bank and a certificate of excellence.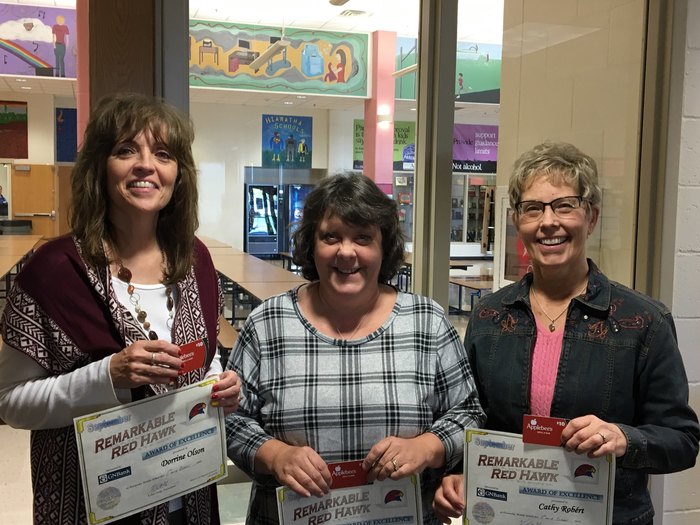 An email from Superintendent Moser was sent out today. This is a link to a survey looking for your thoughts on the current performance of the school district. We'd appreciate your participation. The email will come from
admin@usd415.org
via sendgrid.net and state NO REPLY
Mrs. Pat Hummel and her friend Barb Decker (both from Springfield, MO) have been busy crocheting hats and scarves for Mrs. Michelle Vitt's students! Mrs. Hummel, a native of Canada, knows how to beat the cold weather! She has been making hats and scarves for HMS students for years. Our thanks to these wonderful ladies for their time and their beautiful work!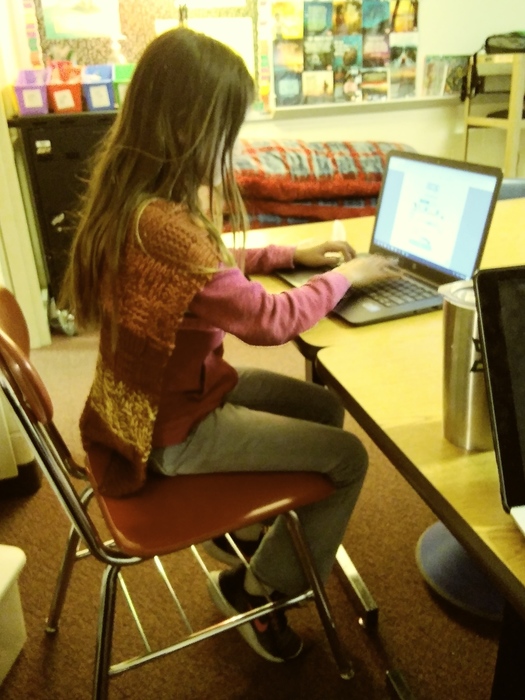 Notes from Middle School: Parent/Teacher Conferences are Wednesday from 4-8pm and Thursday from 4-7:30pm in our Gym. Please come see us!! 5th Grade teachers sent appointment notes home with their students with scheduled times. Grade 6, 7, and 8 teachers are available on a come-and-go basis. Into. to Tech, Vocal Music, and Band instructors will be at HMS on Wednesday.

Grand-Friends Day Oct. 12th 8:40-9:40am-- Mrs. Forsyth and Mrs J. Bannister--2nd grade 10:00-11:00am- Mrs. Walker(Jones) and Ms. Twombly --2nd grade 12:50-1:50pm- Mrs. Jones and Mrs. Merkel -- 1st grade 2:10-3:10pm - Mrs. Sudbeck and Mrs. Strathman -- 1st grade
HMS Student Council is sponsoring a 5th/6th Grade Movie Night on Friday October 26th in the HMS Commons!!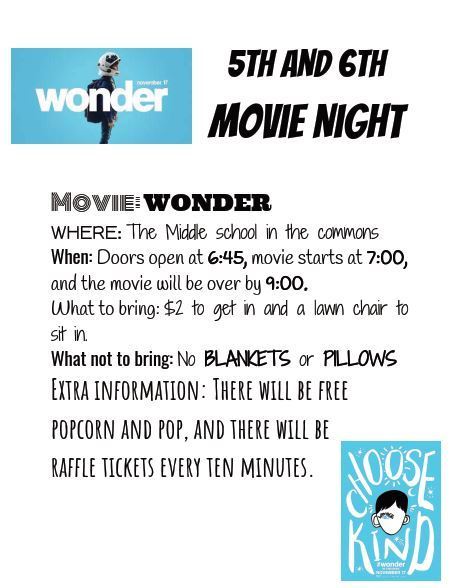 Check out the latest Red Hawk (P)review for lots of laughs. Get up to date on upcoming events, terrible Halloween-themed dad jokes, the end of the marching band season, and enjoy a "spooky" tale adapted from Alvin Schwartz's Scary Stories to Tell in the Dark. Bone chilling! Click on the link below to view it on our YouTube channel.
https://youtu.be/OrTSewVZD4U
No football practice for middle schoolers tonight! (Tuesday)