Our very own Hiawatha Red Hawk Laila Jones is on the move to bigger and better things! On January 31st she was surrounded by friends and family as she signed on to cheer at Highland Community College for her freshman year!

Red Hawk Talk is still scheduled for tomorrow morning. 9am-11am Board of Education Office.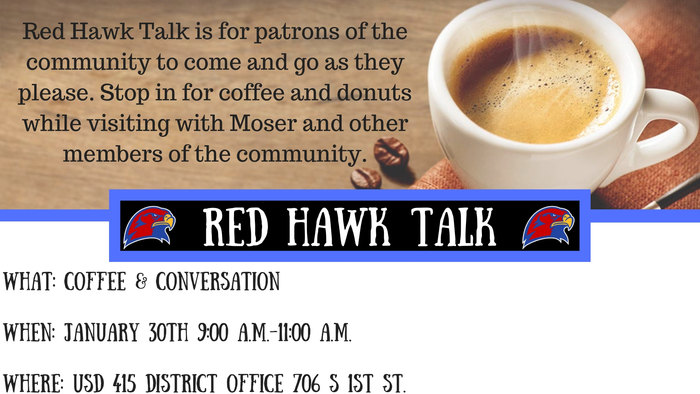 Due to forecasted temperatures and windchill Hiawatha USD 415 will be closed tomorrow January 30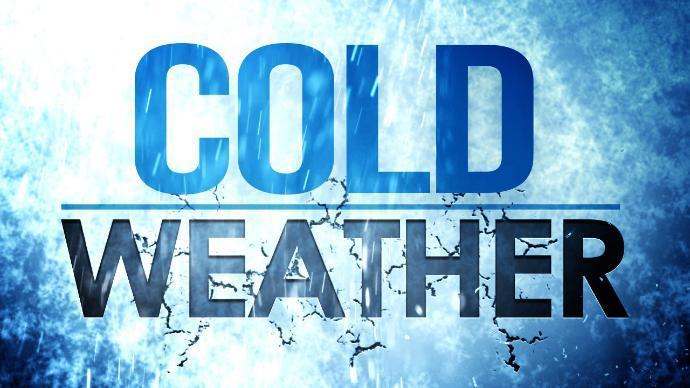 Red Hawk Talk continues this month. Stop by the Board of Education Office 706 S 1st St. Wednesday January 30th 9 am - 11 am and visit with Mr. Moser and other members of the community.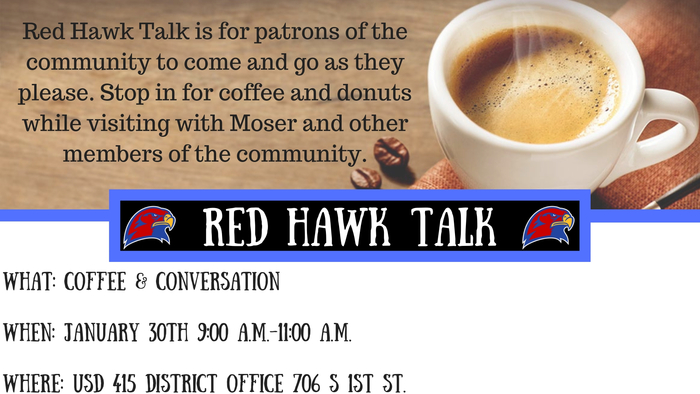 HHS Basketball Schedule for Monday, Jan. 28th Hiawatha Girls Invitational Tournament 3:30. Horton v. Maranatha 5:00. Hiawatha v. Atchsion 6:30 St. Marys v. Falls City 8:00 Marysville v. Jackson Heights 6:30 Varsity Boys v. St. Marys at Hiawatha Middle School Go Red Hawks!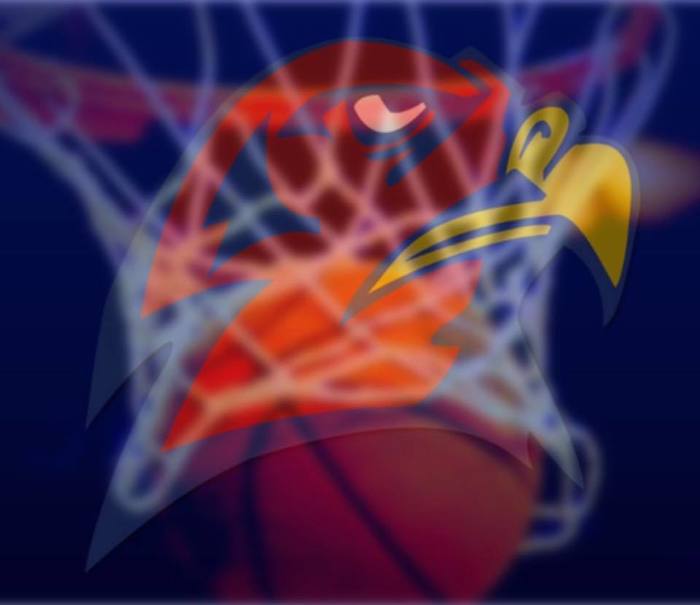 February 2, the Hiawatha High School Forensics Team will travel to Nemaha Central to compete in their second meet of the Forensics season.

Hiawatha High School varsity Scholar's Bowl members will travel to Council Grove on January 31st to compete in the Regional Scholar's Bowl Meet.

Updated Girl's Tournament Bracket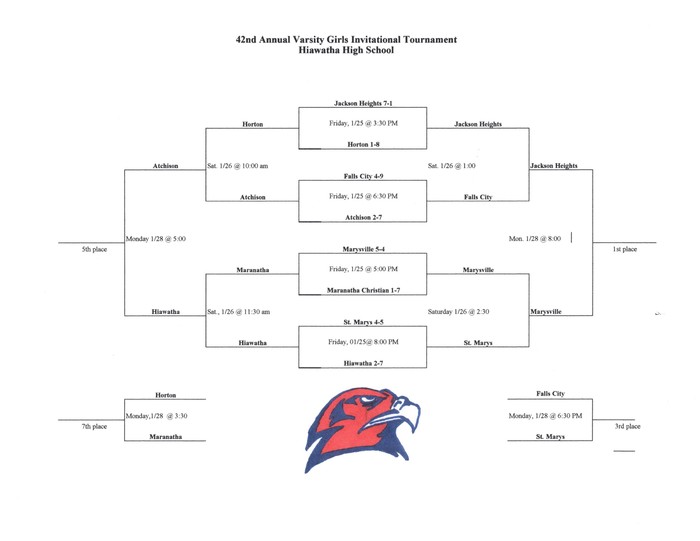 Due to weather conditions Hiawatha USD 415 will not be holding classes on Friday January 25.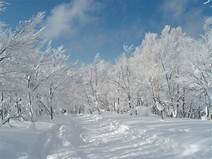 HS Varsity Boys basketball with St. Marys has been postponed until Monday Jan. 28th. Game will be played in the middle school, time will be determined.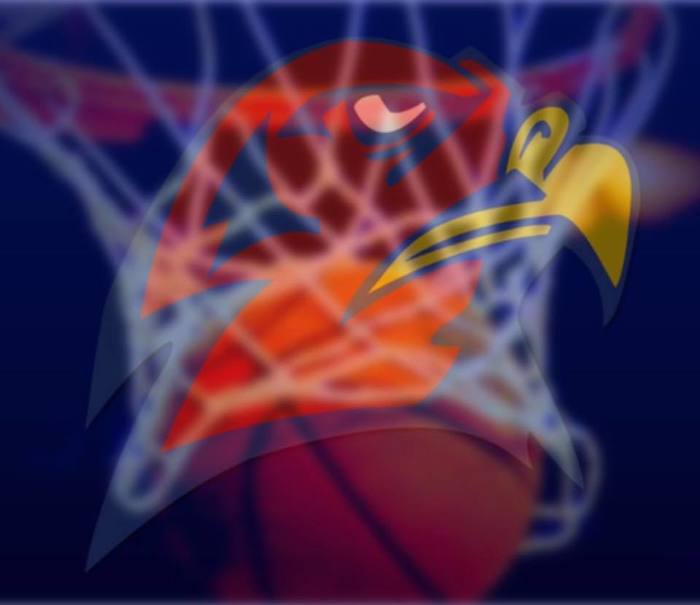 ALL after school activities have been canceled for tonight

Hiawatha Girls Invitational Tournament has been postponed tonight. The first round will be played Friday, second round Saturday and Final Round on Monday.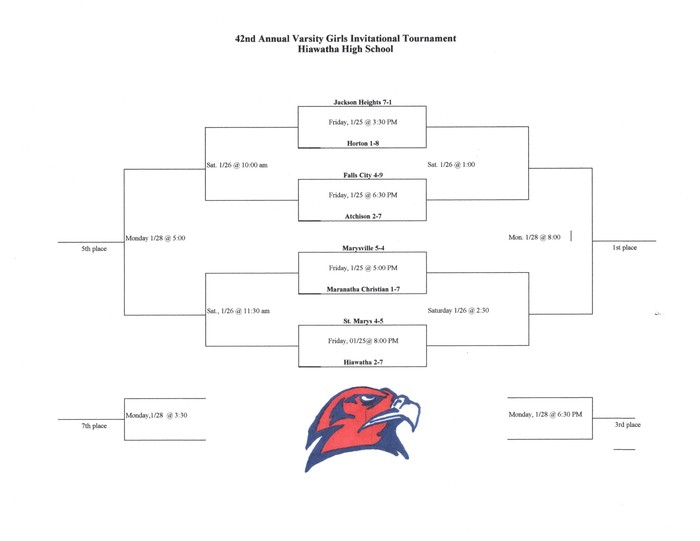 Hiawatha USD 415 will dismiss at 12:30 today due to drifted roadways caused by blowing snow. Lunch will be served and buses will run regular routes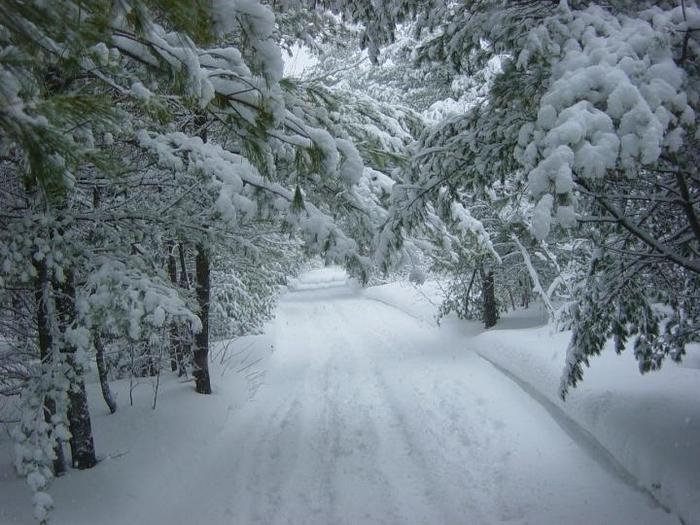 Hiawatha USD 415 will not be holding classes on Wednesday January 23 due to the weather conditions.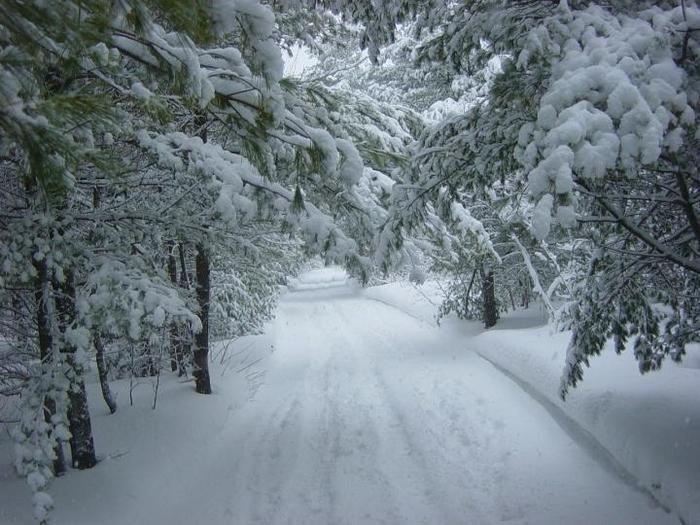 Bus 2 is running late due to train issues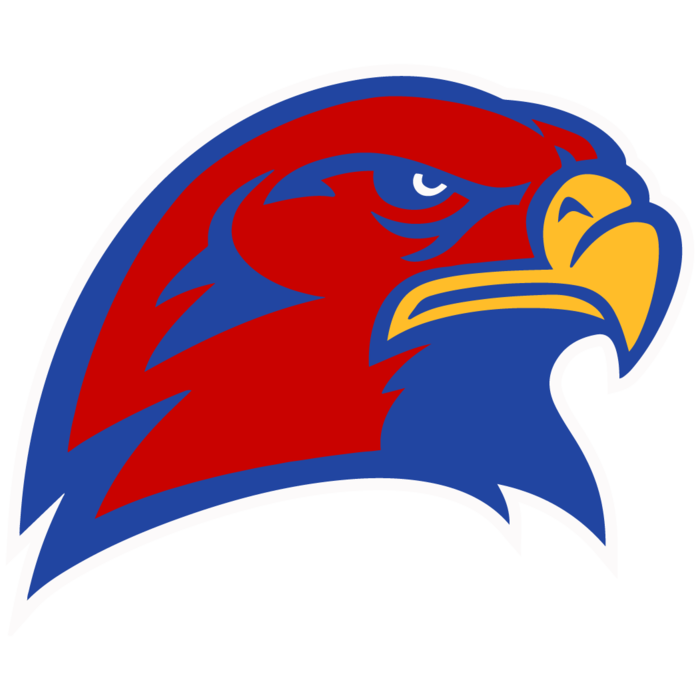 Hiawatha Girls Invitational Bracket

As the weather conditions continue to decline Hiawatha USD 415 will now dismiss at 11:30AM. We are extremely sorry for the inconvenience but the safety of our students and staff is of utmost importance. Lunch will be served and buses will run regular routes.

ALL after school activities have been canceled for tonight

ALL after school activities have been canceled for tonight