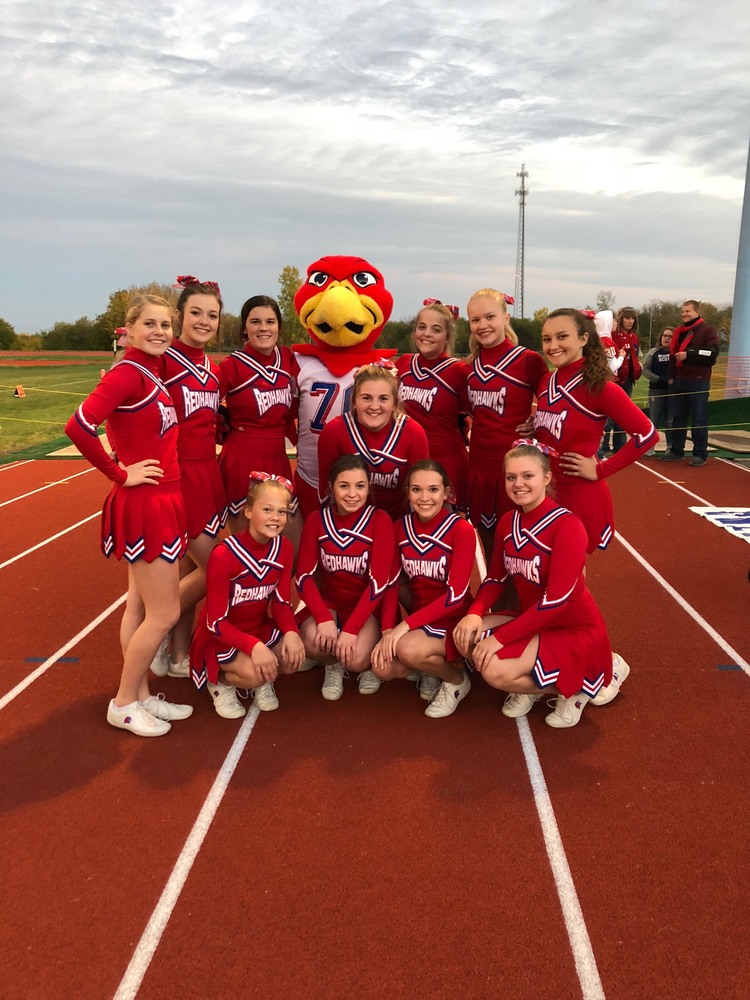 Red Hawk cheer captain to perform at Citrus Bowl pregame show
Robin Madere
Friday, November 02, 2018
In December of this year, while the majority of Hiawathans are recuperating from the Christmas holiday, one will be travelling to sunny Orlando to perform during the pregame show of the Citrus Bowl.
Abigail Lowe, sophomore at HHS and co-captain of the cheer squad, has been selected to represent Hiawatha in the event. Lowe was chosen by her coaches to try out for the squad due to her leadership skills with the Red Hawk team at cheer camp this summer.
The Bowl game will take place on New Year's Day. Last year's game saw the LSU Tigers go head to head against the Notre Dame Fighting Irish. This year's match up has yet to be determined.
Lowe hopes to make herself stronger as a cheerleader and as a leader through attending this event, in hopes that she will be able to participate in cheer when she goes to college. All-American Cheer is a yearly event that Lowe hopes to participate in each year from now on.
"I think it's important because it'll help me get experience, and will make the cheering for all HHS teams better," Lowe remarks on the hopes she has for her experience to help the HHS squad. She returns on January 3rd.