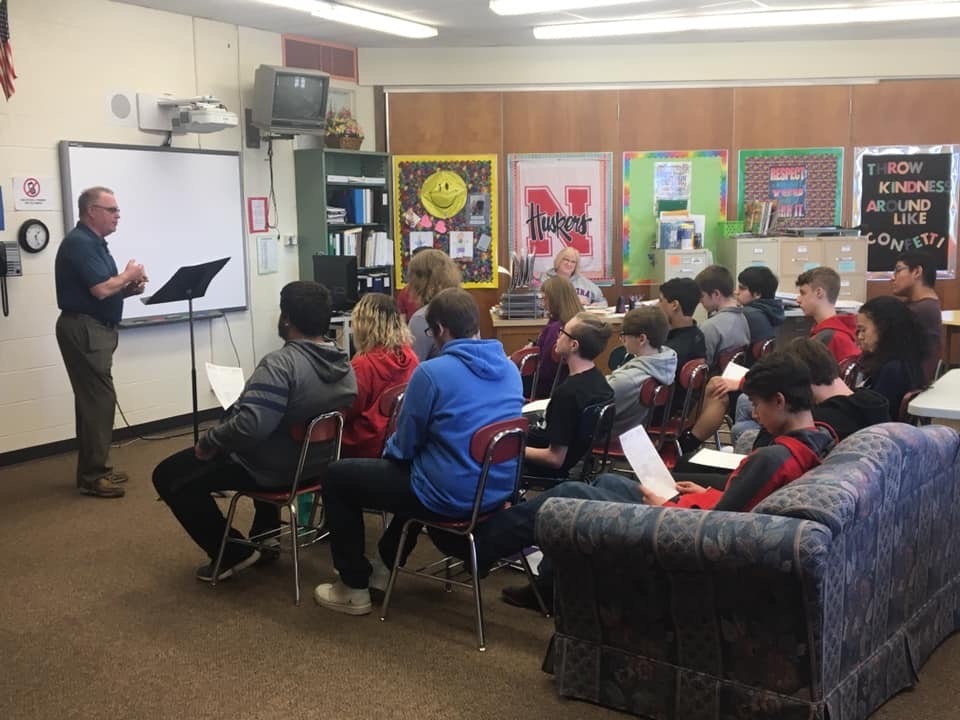 Ready for Life Day provides students with extracurricular knowledge
Emily Meisenheimer
Tuesday, April 02, 2019
HHS students participated in a new event called Redhawk Ready for Life Day. This event took place on Friday, March 22. Students got to participate in four events that can help them in the future. These events included cooking basics, roadside emergencies and many more events that potentially benefit them in their day-to-day lives.
Lori Fordyce, principle of HHS, came up with this idea from other colleagues. Since our school does not offer FACS or other classes that prepare students for their futures outside of school, Principal Fordyce thought it would be a great idea to do this.
"Hopefully [students] all got something out of it that they can use in their everyday life, whether that's how to sew on a button or changing a tire," said Fordyce.
She wanted to bridge gaps in Hiawatha High School's course offerings in school and to possibly broaden students' horizons with new information.
When asked about the possible chance of doing this next year, the principal explained that she is gathering feedback from students, staff, and presenters to see if we should do this again in future years.
Many students hope to see this event again in future years because it was a very eye opening experience.