Working...

Here you will find all the upcoming events and assignments for math. I will update weekly to let you know what we will be working on and if there will be any homework for the week.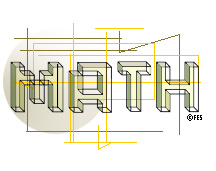 What we are working on in August and September
My classes are in all different places so depending on what hour your student is in, will depend on what you see coming home for math. Thus far we have been working on making connections and all the pretesting that is required at the beginning of the year. By the end of the week we will be starting our math instruction.
We will all start with operations and properties. In this chapter we will learn/review place value of whole numbers, we will also work on estimating whole numbers. This chapter also involved solving exponents and the order of operations.
We will then move to Introduction to Algebra. This is always a scary unit for the students because it is a new concept. By the end, however, most of them are really liking Algebra. This is the very beginning of Algebra and they will continue to build upon this foundation in the future. Algebra will be in every chapter for the rest of the year.
Please remember the online math book is a great resource for the students to use. The website it my.hrw.com