Working...

Mrs. Enneking, Kindergarten Teacher
Welcome to Mrs. Enneking's Page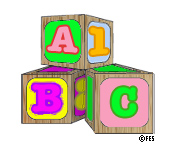 I am very excited to meet you and have you in my class! 
We will have lots of fun in kindergarten this year!
See you on Thursday, August 18!
--Mrs. Monica Enneking 
Contact Information 
School Phone: (785) 742-7181
Email: menneking@usd415.org
Plan Time: 1:10-2:20
Links to My Favorite Pages:
Daily Schedule
7:15-8:45 Breakfast/Gym
8:15-8:30 Arrival 
8:30-8:45 MTSS Reading/Morning Message
8:45-10:00 KISS Phonics/Balanced Literacy/ Phonemic Activities
10:00-10:15 Restroom & Milk/Snack Break 
10:15-10:30 Recess 
10:30- 10:45 Shared Reading/ Calendar
10:45-11:35 Math 
11:40 -12:05 Lunch 
12:05- 12:15 Read Aloud 
12:15-12:40 Science/Social Studies 
12:40-12:55 Recess 
12:55-1:10 Restroom & Drink 
1:10-2:10 Specials (Art/Technology/Music/PE/Guidance & Library)
2:10-2:25 MTSS Math /Math Games 
2:25-3:00 Writing 
3:00-3:20 Learning Centers 
3:20-3:30 Closing/ Dismissal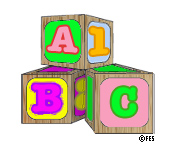 Kindergarten Reminders
Homework sent home each Thursday--Due back to school the following Tuesday!
Orange Daily Communication folders need to be returned EACH DAY!
Library Books due back to school each Thursday.
Please wear tennis shoes on PE days--Tuesday & Wednesday.
Send your child with a backpack each day to carry folders & papers!
Upcoming Activities:
        To be announced throughout the year!